The Jharkhand government is providing adequate social security and financial support through different types of pension schemes to the eligible poor, socially and economically disadvantaged people in Jharkhand, such as Old Age (Vridhavastha) pension, Widow (Vidhwa) pension, Viklang (Divyangjan) pension, i.e. a pension available for Persons with Disability (PWDs), and other pension schemes to uplift their living standards. As an upgrade, these pension schemes offer INR 1000 per month as a pension amount to all the beneficiaries.
In this article, we have provided you with detailed information and easy step-by-step guidance on checking the Jharkhand Pension Status online, and the essential highlights and benefits of these schemes to assist all the beneficiaries with convenience. So without wasting any time, get along through this article.
Essential Features And Benefits Of Jharkhand Pension Schemes For Poor People
As per the recommendation of the Women, child development and social security department, the Jharkhand government has incorporated necessary amendments to old pension rules, such as:
Pension beneficiaries can not be eligible for the pension scheme if they or any of their family members are an income tax payee. This rule applies even if the person or his/her family member is working under the state government, central government, or public-sector undertaking.
Now, according to the new rules, there is no need to produce a BPL Card or an APL Card to register for the Jharkhand pension scheme. However, needy beneficiaries can produce their voter ID for registration.
A person of 60 years of age and above, a disabled person, and a widow of 18 years of age and above can avail of the benefits of this pension scheme.
The benefits of the Jharkhand pension scheme are available to all the citizens of Jharkhand.
Pension amounts will be directly credited into the beneficiary's accounts to help eliminate the need for middlemen.
Steps to Check Jharkhand Pension Status Online
Suppose you are a beneficiary in one of the Jharkhand pension schemes and you want to check the status of your pension in your account, then don't worry; just follow this simple process to see the pension status right away.
Step 1. Move to your web browser on your mobile phone and type NSAP in the search field and search it. The National Social Assistance Programme (or NSAP) portal  https://nsap.nic.in will open up, and subsequently, a pop-up window will display on the main screen. Close it and follow the other steps.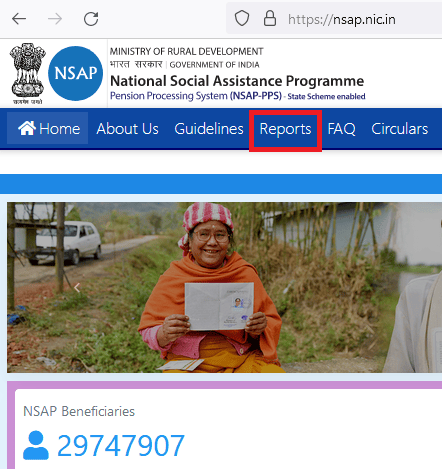 Find and click the "Reports" option on the top address bar.
Step 2. Find and click on the List of Reports title. Now, select State Dashboard, which appears on a new page.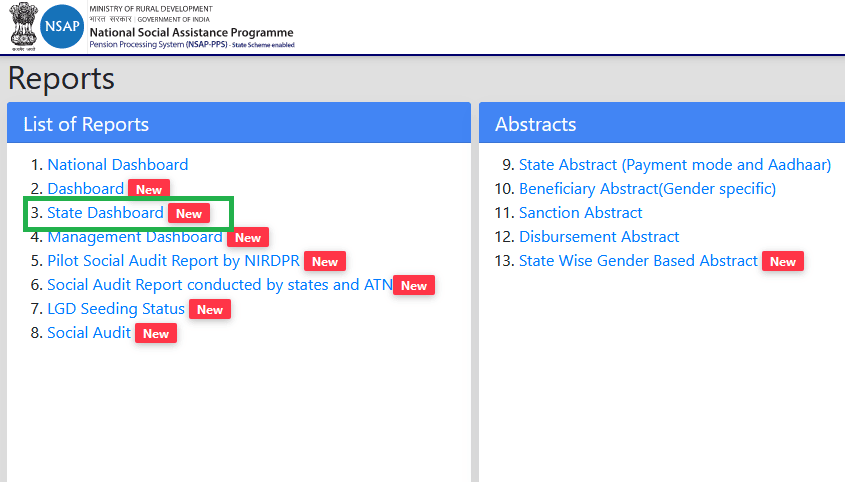 Step 3. Select a state and choose Jharkhand from the list. Select the pension scheme from the given list of schemes. In case of any confusion, choose "All Centre Schemes." Select the "Rural" or "Urban" option as per your living area.

Enter the provided captcha code in the required space and click the "Submit" button.
Step 4. Now, you will see detailed information according to the Districts in Jharkhand. Select your district from the given list.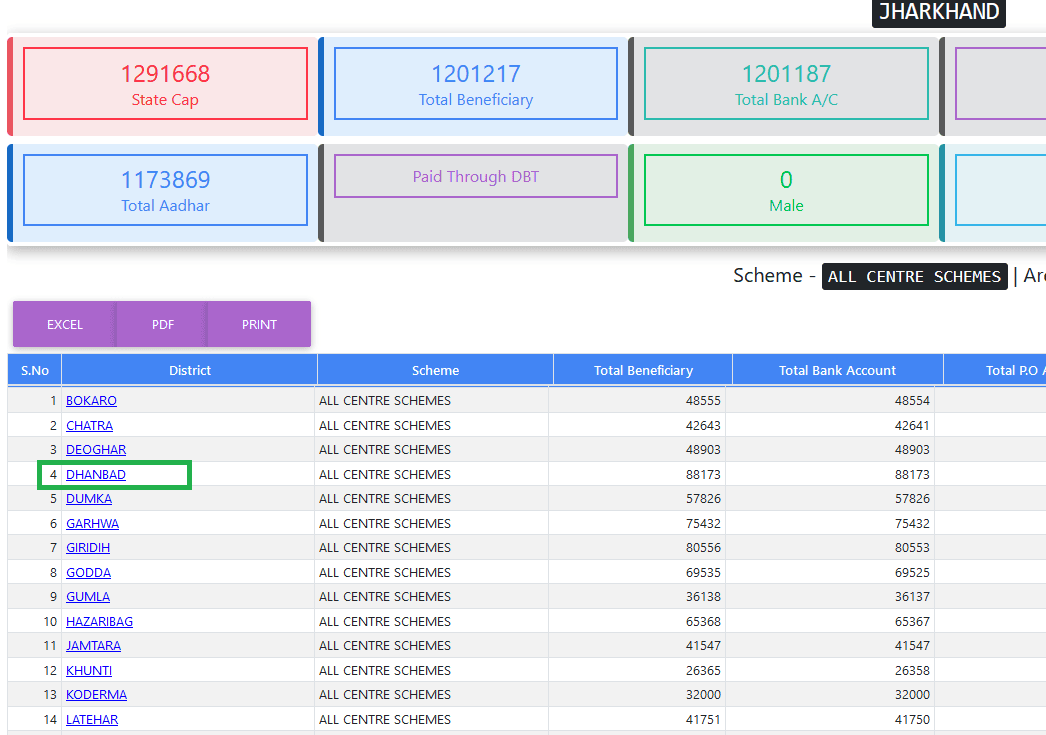 Step 5. The detailed information on a fresh page according to the different Tehsils will now display. Select your "Subdistrict/Municipality" from the given list.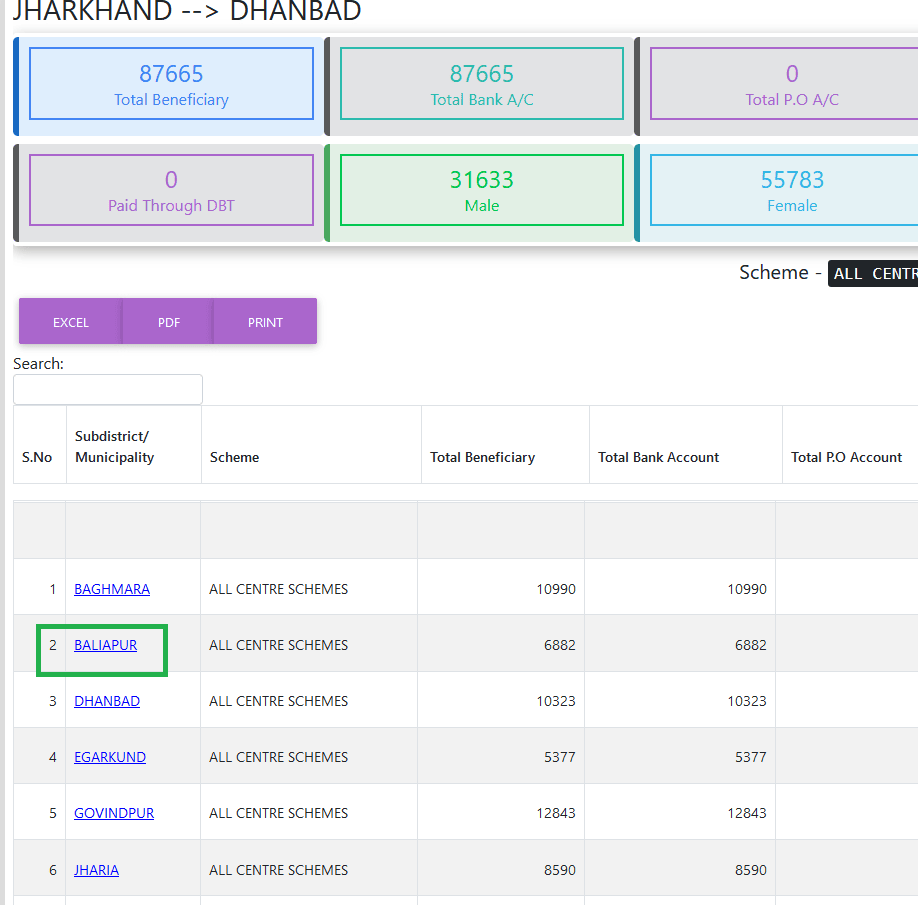 Step 6. You can see the detailed information according to the Gram Panchayats on your screen's bottom. Select your "Grampanchayat/Ward" from the given list, and the pensioners' information will appear here.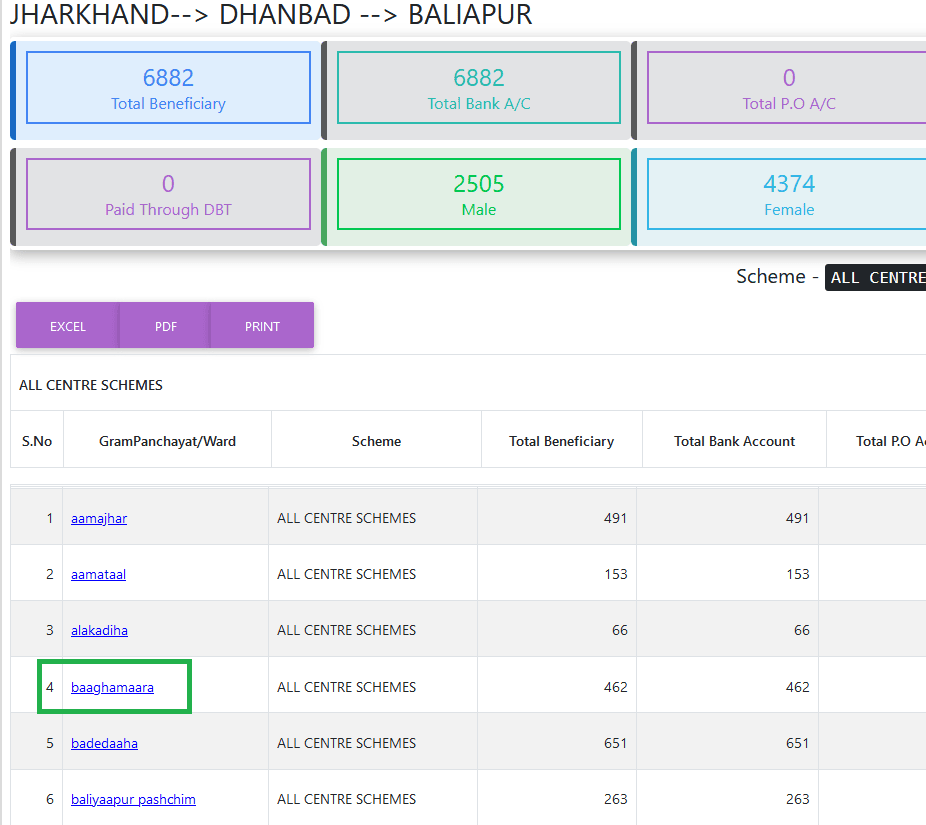 Step 7. You can search this list for your name and pension status. Alternatively, you can type your name in the "Search" option to search directly. Click the PPO number under the Sanction order number option before your name.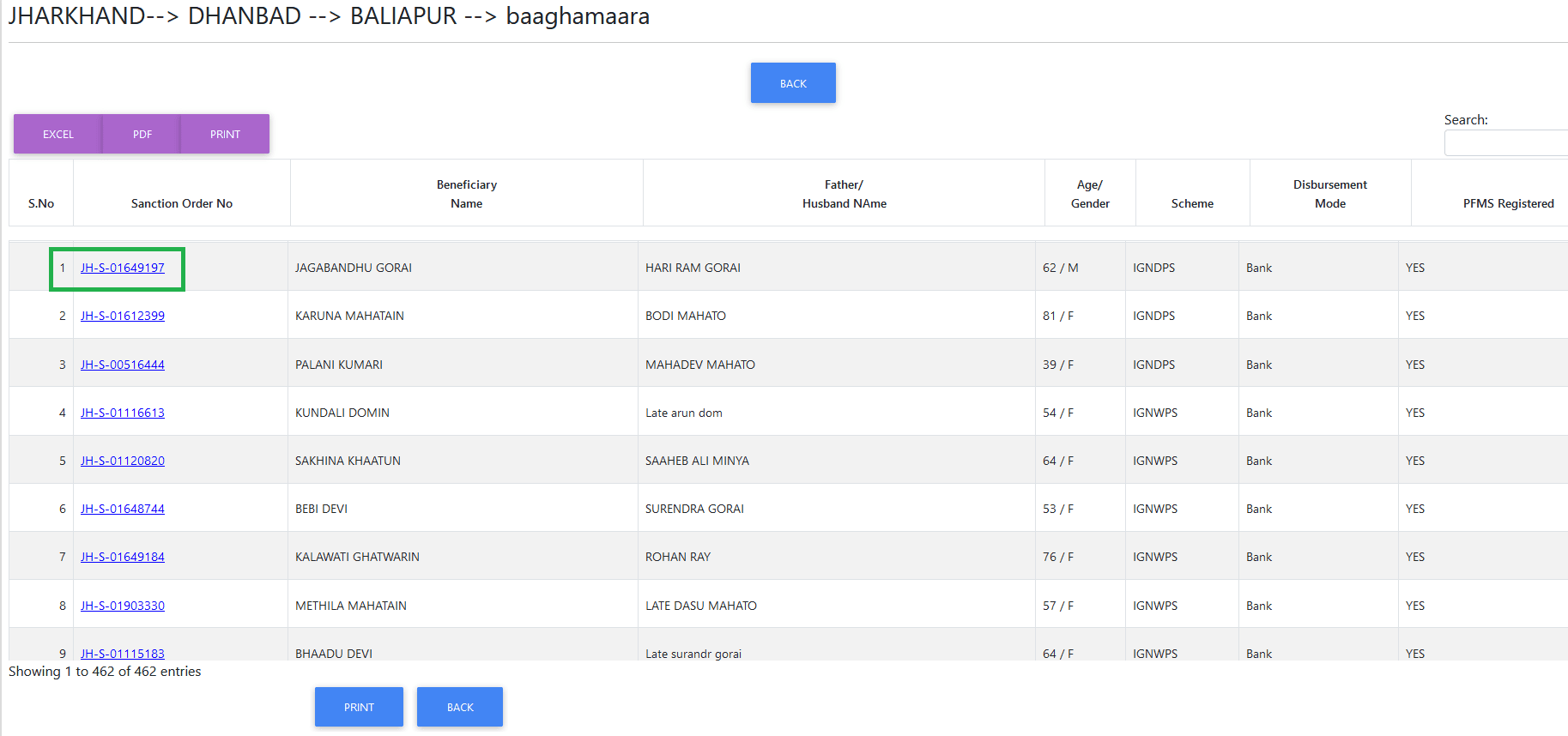 Step 8. That's it. You can now see the complete information related to your pension scheme, such as your name, PPO number, age, address, last pension credit month, status of pension (Active or Inactive), and more.

To Wrap Up
Jharkhand Pension Scheme provides financial support to eligible poor, socially, and economically disadvantaged people in Jharkhand. Lately, Jharkhand came up with its new pension scheme raising the pension amount for all beneficiaries, and if you are amongst them, ensure to check your Jharkhand pension status with our article.
We hope you have learned about the Jharkhand Pension Scheme and its essential features to know if you qualify as a beneficiary. We have stated simple ways to help you understand and follow the process to check your pension status in Jharkhand hassle-free.