Ujjivan Small Finance Bank is a Bangalore-based Indian Small Finance Bank that started working 6 years ago on 1st February 2017. It has almost 680 branches in 25 states and 491 ATMs. With Ujjivan Small Finance Bank, people obtain every banking experience they may have desired. Now, if you are here searching to get your Customer ID from the bank, we can assume you already have opened your account with Ujjivan Small Finance Bank. In that case, you have come to the exact place for it. You will get all the methods to get your Customer ID for your Ujjivan Small Finance Bank account.
Now, before going to the subject matter, let's know about the Customer ID and its need. A Customer ID or Customer Identification File(CIF) number is an electronic 11-digit number with all the foremost information a customer has with his bank account. Every customer has a separate CIF number for their account. It makes their bank account individual and secures to the extent.
This Customer ID is also known as the Customer Information File. This number carries KYC, identity proof, DEMAT details, and all information about loans for the consumer with the bank account. However, the Customer ID is always a foremost bank account detail that every individual consumer will need to check for further banking work.
Ways to Get Ujjivan Small Finance Bank Customer ID
Customers of Ujjivan Small Finance Bank are broadly satisfied with its services and facilities. Therefore, people are more likely to open bank accounts with it. Every bank has its own system of generating Customer ID or Customer Identification File(CIF) numbers. The purpose of the Customer ID is to hold all the required details of the customer from various accounts of the Ujjivan Small Finance Bank. It is an electronic number that is unique for individual customers.
1. Through Passbook
You can get your unique Customer ID from the Passbook. A bank passbook carries initial information about the particular account holder. Apart from the account holder's name, account number, IFSC code, and branch code, it also has a Customer ID number written on its front page.
2. Through Chequebook
Other than this, you also can get your Customer ID in Chequebook. A bank chequebook also contains the same information a passbook holds. Customers can confirm their Customer ID by seeing the chequebook. The bank registers all the documentation individual customer account has on the Chequebook front page.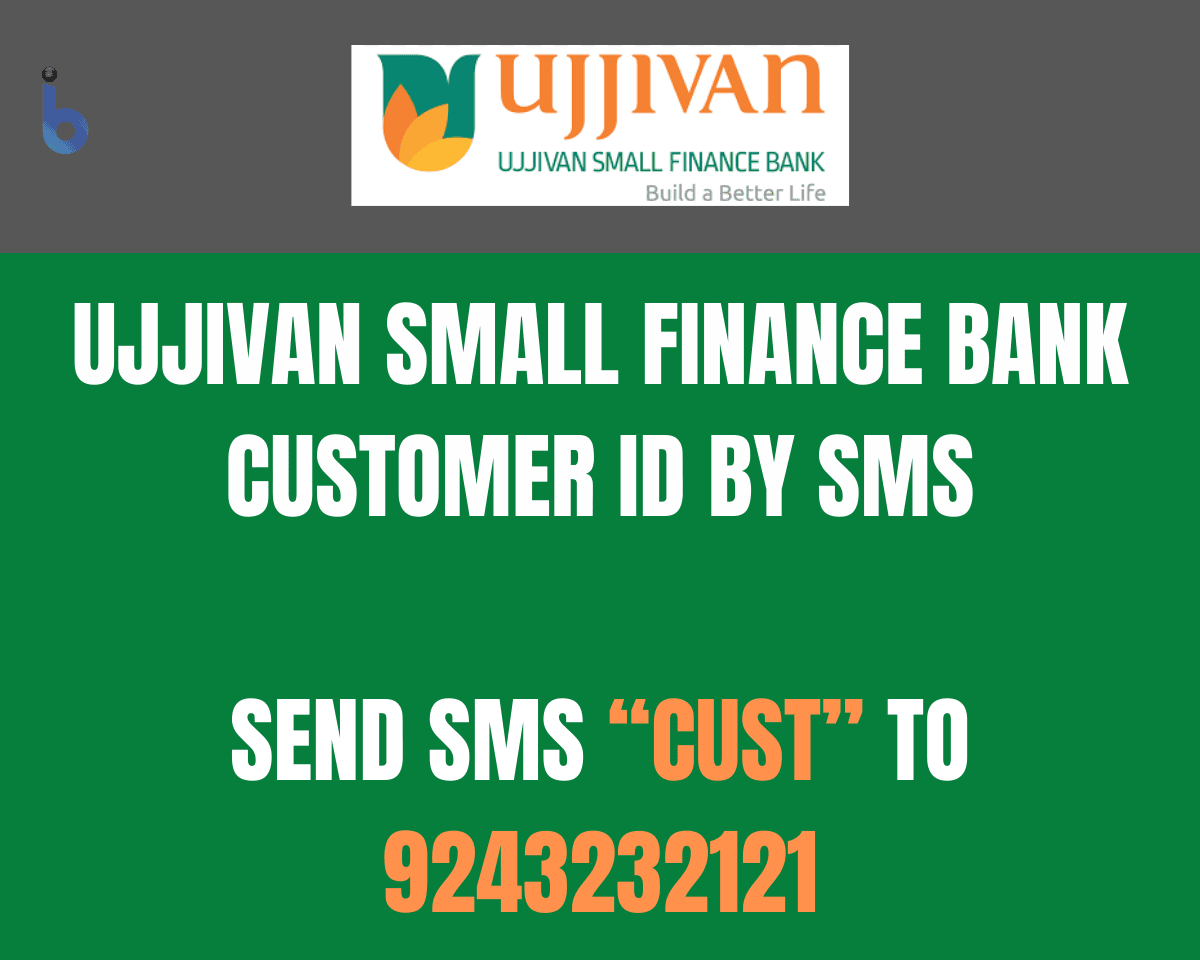 3. Through Account Statement
A bank account statement usually carries fund transactions for months or weeks. Here, you will find your Ujjivan customer ID in your Account Statement. You have to get the Ujjivan Small Finance Bank Account Statement from its mobile banking application, and there you'll find the Customer ID.
4. Through SMS
Along with other options, you can get your Ujjivan Bank Customer ID with the help of the SMS banking feature. You have to send an SMS 'CUST' to 9243232121. After sending the SMS, you will receive a confirmation notification message with your Customer ID number.
Important note: The mobile number should be registered with the Ujjivan Small Finance Bank account.
Conclusion
Generally, bank account holders use the Customer ID to collect information regarding the bank account from online portals. This electronic number is very crucial since it contains sensitive and predominant data. Sometimes, bank staff also have access to it to dig into a particular customer's account for further banking purposes. People nowadays are very active in terms of banking financial works. Always cautious about their hard-earned money to be handled safely and securely but with ease.
Thus, every bank has started to grow its facilities and securities to make it modernise additionally quick processes for its users. Here's hoping you have cumulated enough to get your Customer ID. To know more, contact their official net banking number.