Bank of India is a nationalized bank managed and operated by Government of India. If you use facilities of Bank of India and are clueless about the simple methods to realize the account balance details, you should read the below modes:
1. Net banking
In this digitalized world, everything is transforming online nowadays. Then, why not balance enquiry and other similar banking needs. With most customers today availing net banking services, knowing account balance is a matter of few clicks.
Read: Check Bank of Baroda Balance By Missed call or SMS
Just enter your "user id" & "password" on the net banking web page to access balance enquiry option instantly. Use the virtual keyboard and secured networks to access such sites. Since, confidential information is being used, utmost precaution has to be taken when reaping benefits of net banking services.
2. Missed call facility
Like most banks, Bank of India also features the missed call facility that allows its customers to access their account details with the help of a missed call. Registered Bank of India customers can give a missed call to '09015135135 or 09266135135'. Registered customers will then receive an SMS stating their current account balance.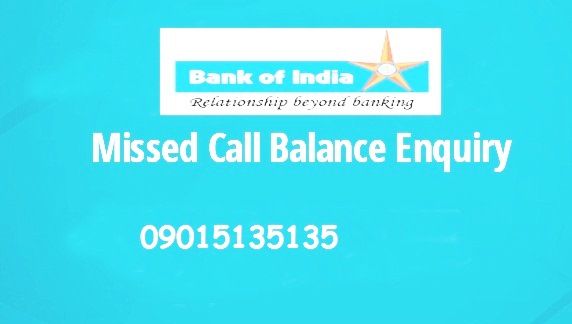 3. Customer care facility
Bank of India does not feature SMS banking services but has customer care service as a replacement for the same. One can contact the customer care number from any registered or unregistered mobile number to know one or many account balance details.
Don't Miss: Check ICICI Bank Account Balance Through SMS or Missed Call
There are some security questions which need to be confirmed during the call process and various other details that include account number, account holder, etc., to avail bank account balance details.
This is not the most recommended method as the information availed is verbal and it is difficult to maintain record for the same. Also, it can be pretty time consuming based on availability of customer care executives. People can either contact toll free '1800-220-229' or '022-40919191' to realize account balance with the help of bank customer care facility.
The above listed methods are certainly among the easiest of methods available to determine the Bank of India account balance.