Updated information regarding your bank balance is one of the most important requirements of modern world. While planning for your future expenses or paying your monthly bills you must know the balance amount in your bank so that you can do it correctly.
Knowing your bank balance was one of the tiring processes of banking as you had to visit your bank branch to know the account balance information. However, in this modern world with fast digitization of banking processes knowing your bank balance is now very easy.
If you have a bank account with United Bank of India and want to check your account balance then this article is for you. Here we are going to discuss the different modern approaches by using which you can know the account balance instantly.
यूनाइटेड बैंक ऑफ इंडिया का अकाउंट बैलेंस ऑनलाइन जानने के तरीके:
Method 1: By Calling Toll Free Customer Care Number:
You can always contact customer care for getting any information related to your account. Dial "1800-345-0345' from your mobile to talk to United Bank Of India customer care executive. The executive will help you know the current balance of your account.
Method 2: Using USSD Based Service
If you are using GSM network in your mobile device then you can avail this facility. You can dial *99*63# or *99# from your GSM mobile that is registered with the bank to perform Balance enquiry for your account. You will get available account balance as well as mini statement of your account instantly. Even you can transfer fund using this code.
Method 3: Using SMS banking for e-banking users
If you are an e-banking user of United Bank of India then you can opt for SMS banking service by placing online application through your e-banking account for it. If you already have SMS banking facility activated then send the text SMS in the format "ubal <13 digit Account number> <Password>" to 56161 to get the account balance information by SMS.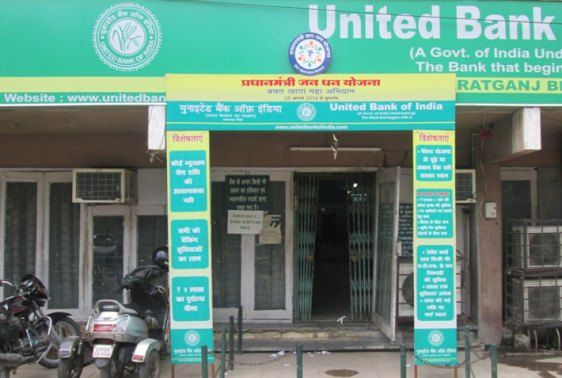 Here the password is your SMS banking password that you have set using your e-banking account. After sending this text message to 56161 you will get SMS from bank with your latest account balance information.
Method 4: Via Mobile Banking Service
If you have registered for mobile banking service and have mPin then you can use this service. You have to send SMS from your registered mobile number to 9223173933 to get the latest account balance information.
The SMS text format will be "BAL <MPIN>". You will get a reply SMS from bank that contains your latest account balance information. To get mini statement, type "MINI <MPIN>" and send it to 9223173933.
Method 5: Through Missed Call

Missed call banking is now very popular in India. The process is very simple and provides instant results. You need to call 09015431345 from your registered mobile number.
After few rings the call automatically gets disconnected and you will get the account balance information in your mobile within minutes. You can avail this facility from anywhere in India.
Apart from the above five methods you can always use your Internet banking service and mobile app service provided by United Bank Of India to know the current balance of your account anywhere anytime.
We hope this article has helped you in checking United Bank of India balance. For other banks missed call balance enquiry numbers visit: https://www.bankindia.org/2015/04/missed-call-balance-enquiry-number-for-all-banks.html.