PNB stands for Punjab National Bank and it is a public sector bank in India. It offers a wide array of services to its customer. In an attempt to reduce the stress on physical banking, PNB also offered ATB cum Debit Cards to its customer. These cards can be used to make a purchase without having cash in hand and at the same time, these cards can also be used to withdraw cash.
But at some point in life, we may end up losing our ATM card and the first thing that you should do is you should get your card blocked. The card can be used to withdraw money from your account hence it should be blocked and you should get the card reissued in later stages. You can get the ATM Card blocked in three ways. All of these are mentioned below:
Method 1: Getting ATM Card Blocked or hotlisted via Internet Banking
It is easy and quick to get the card blocked via internet banking. Follow the steps mentioned below in order to block the card with help of internet banking:
ब्लॉक पंजाब नेशनल बैंक डेबिट एटीएम कार्ड
1. The first step is to navigate to https://netpnb.com/. This will load the net banking portal for Punjab national bank. Once the portal is loaded, you can go ahead and enter your username and password to login into your Bank Account.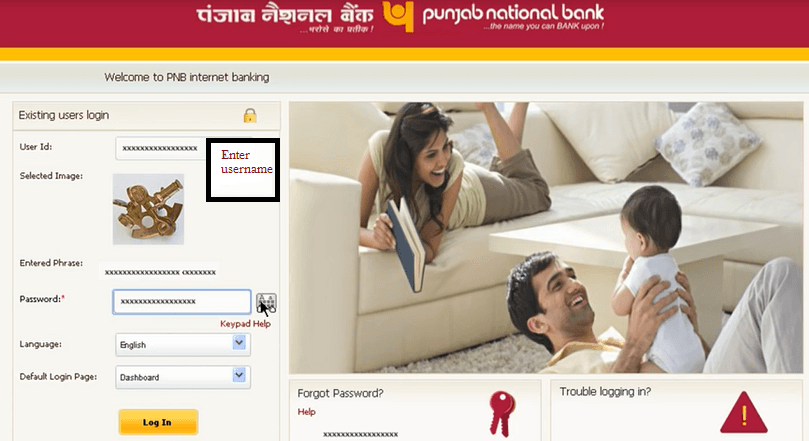 2. Now click on the 'Value added Services' tab from the navigation bar and then click on 'Debit card hotlisting' in emergency services from the drop-down menu displayed.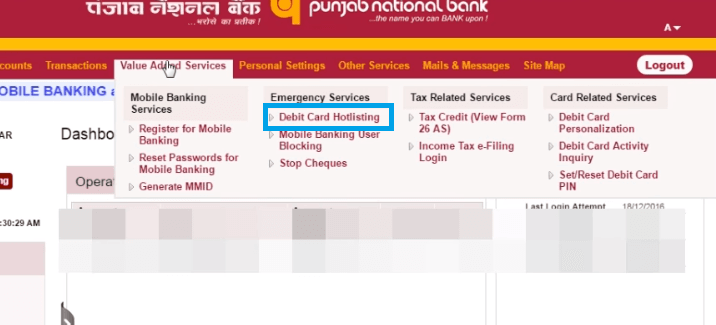 3. You should now be redirected to the block ATM card page. Now, from the drop-down menu, select the Account number for which you want to block the ATM Card. Click on the 'continue' button.
4. Now you can select the card that you want to block and click on 'submit'. You will now receive an OTP Password on your mobile. Validate the transaction with help of OTP and click on confirm button. Your ATM Debit Card will be blocked immediately.
Method 2: Getting ATM Card Blocked by Calling Customer Care
1. It is also possible to block the card with help of customer care. In order to block the card via customer services, you can call customer service and select the relevant menu to block your card. The number for customer care is mentioned below
Toll-Free Numbers of PNB: 1800 180 2222 & 1800 103 2222
PNB paid Helpline Number: 0120-2490000
Direct Call to ATM Switch: 011-23319972
2. Once the agent answers the call, share the details of the card with him and answer the validation questions.
3. Upon successful verification, your card will be blocked and you will receive a message regarding the same.
Method 3: Getting ATM Card Blocked via SMS
If in case you want to block your card via SMS, you can do so if you know your complete card number. All you need to do is type "HOT<Space><Card Number>" and you can send the message to 5607040. You need to use your registered number for this.
Block PNB Credit Card
Simply do call PNB credit card's 24-hour customer helpline number 18001802345 or 0120-4616200 to hotlist your credit card.
After getting the card blocked, the next important thing is to get the card reissued, you can visit the nearest branch for the same and you can get the card reissued by filling out an application form for the same.