Are you a consumer of Bharat Gas LPG? Bharat Gas is one of the leading suppliers of petroleum products in India. It has a vast network of consumers across the country. Bharat Gas has a network of more than 4000 distributors and suppliers.
Bharat Gas introduced several convenient and advanced options for the consumers to book the LPG cylinder. Booking the cylinder refill is easier online.
You need to follow the step by step procedure to book the LPG cylinder refill within a few minutes.
Easy steps to book LPG Bharat Gas Cylinder online

Step 1: Visit www.ebharatgas.com. Click on 'My LPG' from the top menu. Now click on the 'Place Order Online'.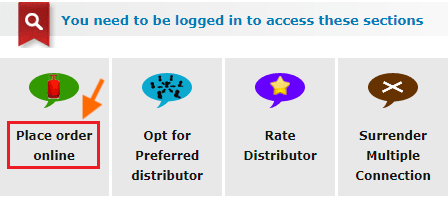 Step 2: To Book your Cylinder, Click on 'Online – Click to Book' option.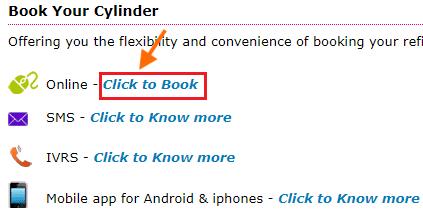 Step 3: Existing online users can enter the login credential and proceed ahead. But, new users need to register before being able to book the LPG cylinder.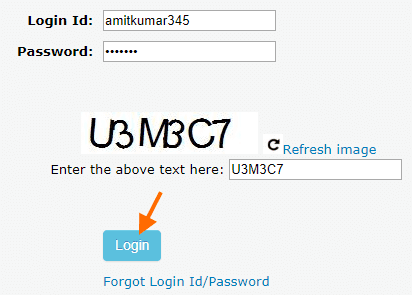 Step 4: From the top menu, Click on 'New User' to step ahead for registration.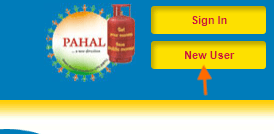 Step 5: You need to enter the 'Consumer Number' and the 'Registered Mobile Number' in the provided boxes for registration and click on the 'Continue' button.

Step 6: The next step is to click on 'Generate OTP'. You will receive the OTP which you need to enter in the box for verification purpose.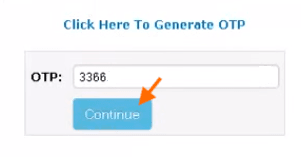 After entering the OTP, click on 'continue' to complete the registration process.
Step 7: The next step is to create a Login User Name and Password. Create a login ID and password, then click the continue button. Your registration will be completed successfully.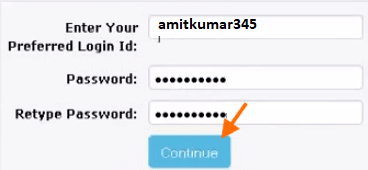 Step 8: After you successfully log in, you need to select 'Book Cylinder' under Customer Console. Click on 'Book Now' button featured on the Place Order window.

Important Note: You are free to select either 'Cash on Delivery' or 'Online Payment' option. The screen will display the Booking Reference Number.
You successfully booked Bharat Gas LPG Cylinder online within few minutes. No need to keep on dialing the customer care number or sending SMS for gas booking.