Making payments and transferring money was never easy until the initiation of the UPI concept! UPI or Unified Payment Interface is a revolutionary approach towards a cashless economy.
UPI Payment System offers the fastest, the convenient and cheap option of making instant transactions without requiring credit or debit cards or bank account details or a digital wallet.
UPI Payment System uses IMPS- Immediate Payments Service techniques. This innovative payment system allows transferring money instantly, and you can access the service round the clock unlike the NEFT or any other transaction mode.
With the UPI Transaction interface, you can make transactions across all banks from your Smartphone. You need to enter your Aadhar UID, Mobile Number, and Virtual Payment Address.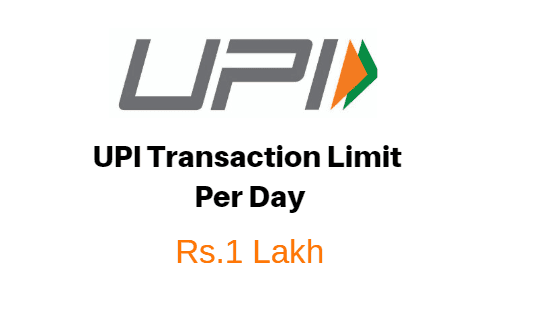 After entering the beneficiary details, enter the transaction amount and the UPI PIN to make the transaction. UPI Payment System is highly secured, and the transaction gets done in a highly encrypted format.
Before you start accessing the innovative payment system, you must have the idea about UPI Transaction Limit per day details:
The UPI Payment System set a limit on the transaction per day. You can't send more than Rs 1 Lakh per day from one account.
There is no limit for per transactions. You can send up to Rs 1 Lakh in a single transaction. However, certain UPI Apps have set a limit for per transaction.
With UPI 2.0 version the transaction limit extends to Rs 2 Lakhs for special cases, but there is no confirmation on the statement.
You can make transactions up to 10 times in a single day, i.e., 24 hours. Earlier the limit was 20 times per day. But, many people made transactions multiple times to earn rewards.
There is no limit set for receiving money per day via UPI.
The UPI Apps can't exceed the transaction limits set by NPCI. So, UPI Apps under HDFC, ICICI, Paytm, Bhim, Bank of Baroda, Bank of India and PNB, need to follow 1 Lakh per day transaction limit per day rule.