Nowadays, people prefer digital transactions for most payments using PhonePe for its being a leading and customer-friendly online payment app. PhonePe is a UPI-enabled initiative and can be used for making payments seamlessly in India.
You can use the PhonePe app for quick money transfers with UPI, and contactless payments, whether it is online utility bill payments or at a grocery store and many other bigger and smaller ones.
However, if you are still wondering about PhonePe transaction limits, then you should know the process to increase the transaction limit in PhonePe so that you can make many transactions as per your need. So let us quickly get started.
What is the Transaction Limit in the PhonePe App?
Millions of PhonePe users perform a wide range of transactions on this one of the most popular UPI apps to meet their daily transactions needs. But you should know that whether it is a PhonePe wallet or UPI, there is always a transaction limit that you will have to follow; otherwise, you may face its bitter consequences in the form of a failed payment.
However, similar to PhonePe, the transaction limit is also applicable for other payment apps such as Paytm, Google pay, Freecharge, Mobikwik, and BHIM UPI.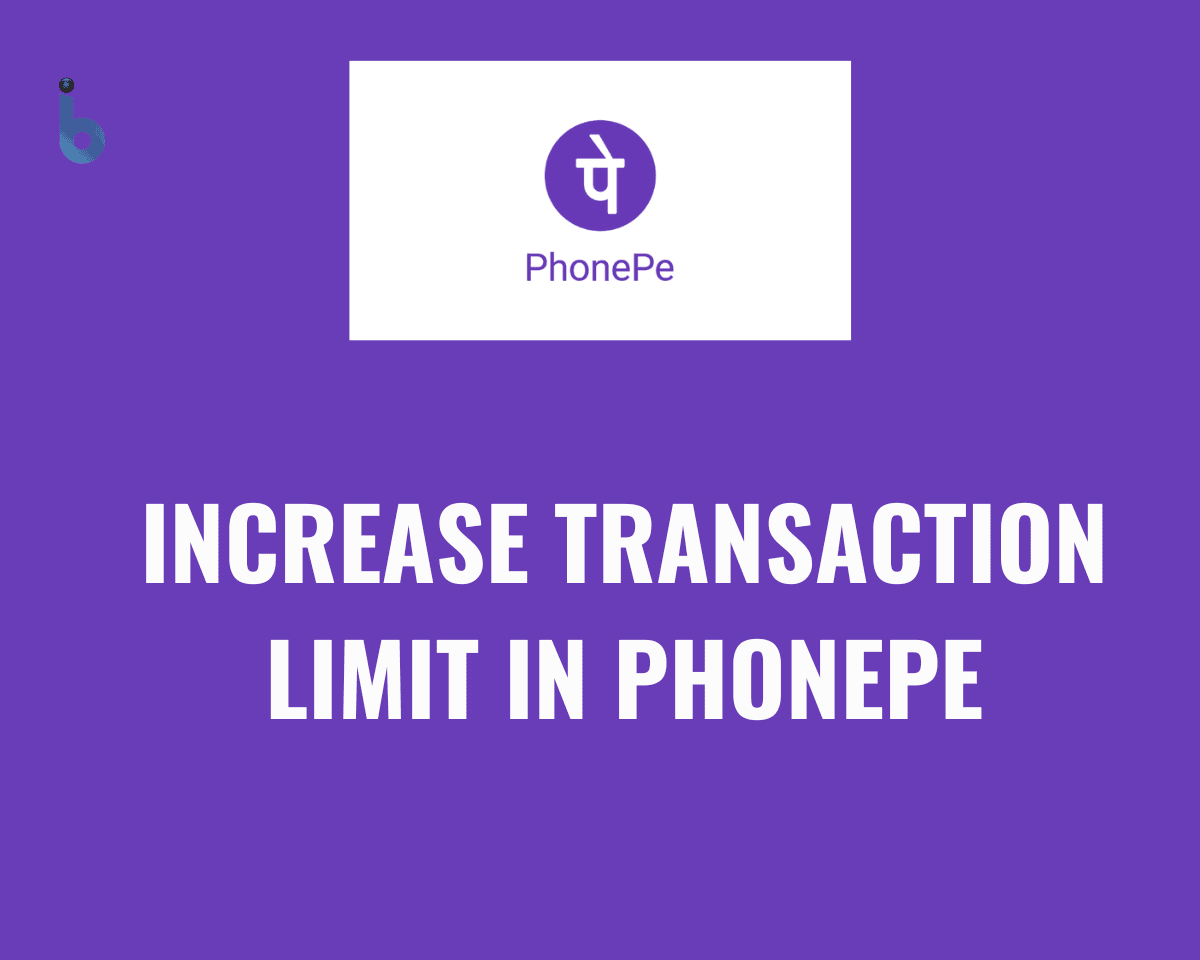 How to Increase PhonePe Transaction Limit
Suppose you want to make many transactions using the PhonePe app. But for any reason, you don't know the steps to increase the transaction limit in PhonePe. In such a case, you can quickly learn valuable information such as:
You should know that the UPI transaction limit on PhonePe is Rs. 1 lakh. And your number of transactions limit is ten transactions per day. However, your transaction limit also depends on the bank account linked to the PhonePe app.
You need to link a bank account on PhonePe to make a UPI transaction. Anyway, different banks have set their specific limits for transactions. For example, if in your PhonePe app, you have linked the Bank of Baroda bank account, then your upper limit per transaction is Rs. 25,000. And your daily transaction limit is Rs. 50,000. In the same way, for other banks, such as HDFC, and SBI, the upper limit per transaction is Rs. 1 lakh.
These limits apply to all the bank's customers that can not be increased in any case.
But, suppose you need to increase your UPI transaction limit, you will have to link more than one bank account on PhonePe. But, as it is already made clear, the transaction limit depends on your bank. For this reason, the only possible solution to increase your transaction limit per day is linking multiple bank accounts to the existing one.
So this way, you can quickly increase the UPI limit in PhonePe without any problem.
Overall Final Thoughts
After carefully reading this helpful article, you will have learned ways to increase the payment limit in PhonePe without any problem. So that you can make more transactions even after using the upper limit as well as the number of transactions limit too.
However, You are allowed to add a minimum of Rs. 10,000 to your PhonePe wallet per month. But you are not permitted to use the maximum limit of Rs. 1,20,000 per year. You should know that the RBI recently increased the outstanding balance in wallets to Rs. 2 lakhs. The limit for all e-wallets earlier was Rs. 1 lakh.
Additionally, in case you have any doubts with regard to the transaction limit problem in PhonePe, then you should make a call to PhonePe Customer Care Number: 080-68727374 or 022-68727374 to get in touch with their support team. Also, you can visit their Email ID: [email protected] and log in through your mobile to resolve all your queries related to your transactions or bank account.