YONO is a mobile application for Android and IOS smartphones launched by SBI. The application is a digital banking platform that can be used to access different banking facilities. Nowadays the YONO banking app is one of the most popular apps among other money-transferring apps.
The major reason is YONO's unique money transfer limits. Not only that there are many other benefits that SBI Bank account holders get after using YONO that no other Bank has till now.
Few among many facilities that a person can open his account in SBI through the YONO app. Whereas existing users can take advantage of many services offered by SBI through YONO apps like transferring money in huge amounts.
So what are other services that SBI account holders can take advantage of? Let's know in this article what the money transfer limit is through the YONO app.
Limits Of Money Transferring Using the YONO App
First of all, let's know the unique money transferring limits SBI offers through the YONO app for which the account holder does not have to visit the bank. There are different modes of transferring money by using YONO and each mode has a different money limit per day. So let's introduce you to different modes of transferring money through the YONO app.
RTGS: The money transferring limit using RTGS is INR 10 lakhs in one day which is 24 hours.
NEFT: Using NEFT as a mode of transferring money through the YONO app the limit is set up to INR 10 lakhs in 24 hours.
IMPS: Using IMPS as a mode of transferring money through the YONO app the limit is set up to INR 2 lakh in 24 hours.
Quick Transfer IMPS: The quick transfer IMPS offered a limit of INR 25,000 in 24 hours.
mCash: mCash offers the least money limit as a mode of transfer through the YONO app. For a single transaction, users can send a maximum of INR 1101. Whereas the whole-day transaction limit is INR 2202. However, one cannot make any transaction of more than INR 5101 in a whole month.
UPI: UPI is the most popular option for transferring money nowadays. The YONO app gives its users a maximum limit of Rs. 1 lakh in a single day which will be 24 hours. The money limit per transaction is also 1 lakh rupees.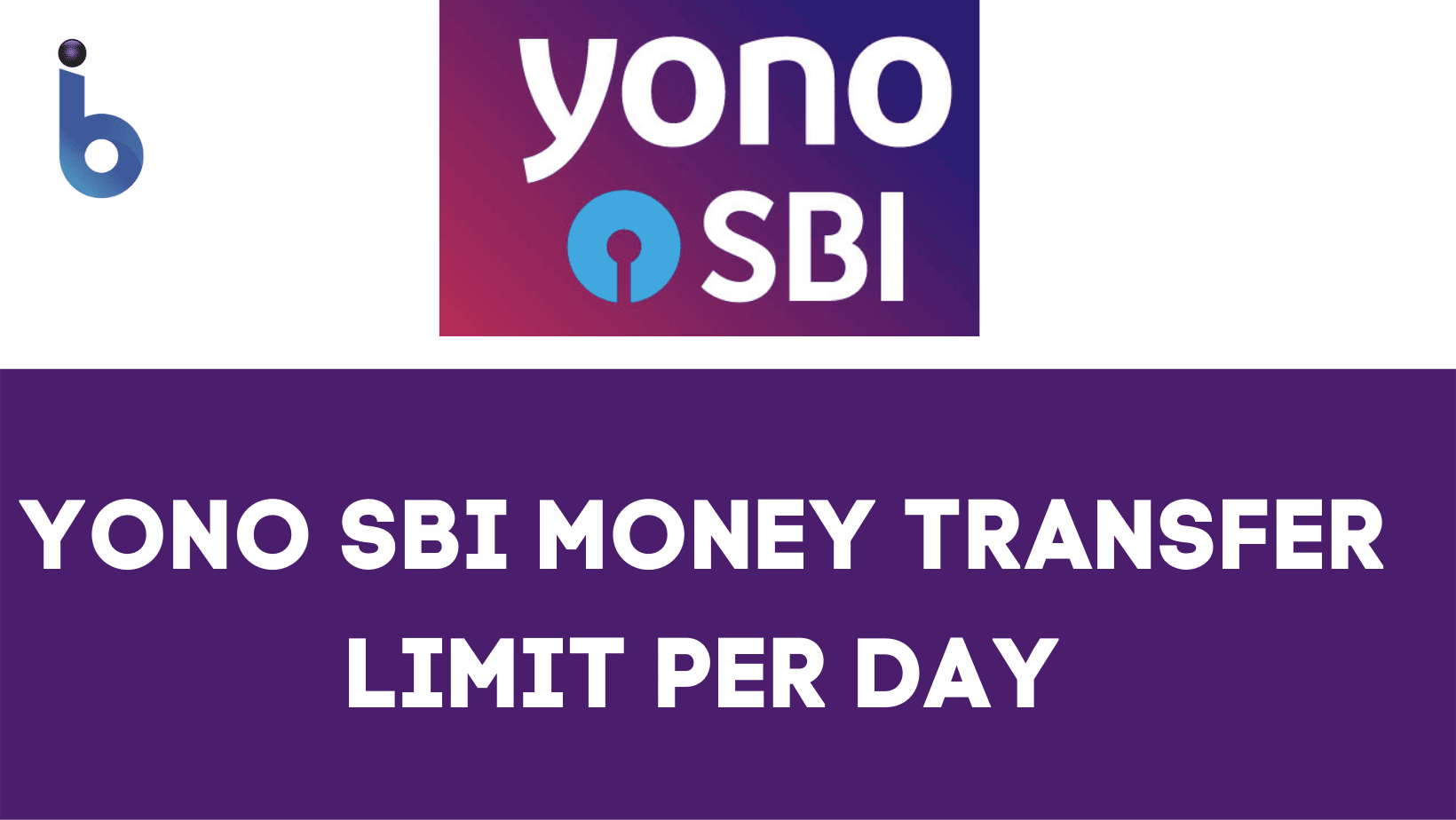 Transaction
Per day Limit
Transfer limit within Self Accounts
2 Crore
Fixed and Recurring Deposit limit
99.99 Lakh
Third-Party Transfer limit within SBI
10 Lakh
Interbank NEFT Transfer limit
10 Lakh
Interbank RTGS Transfer limit
10 Lakh
IMPS Transfer limit
5 Lakh
UPI Transfer limit
1 Lakh
Quick Transfer limit
Per Txn Limit 10000 rs

Per Day Txn Limit 25000 rs

mCash limit
1101 rs Per Transaction

2,202 rs Per Day

5101 rs Per Month

Transaction Limit for a newly added Beneficiary (First 4 days)
1 Lakh
Updated: 5 March 2023
Charges For Money Transferring Using YONO App
Now you must be thinking that when SBI through its money transaction app YONO offers multiple options for money transactions. What are the charges of using each method? Well, there are no charges applicable when you use UPI, NEFT, RTGS, IMPS, and quick transfer IMPS as a mode of transaction.
But when using SBI mcash you have to pay the charge of INR 2.5 per transaction along with some additional tax (only if applicable).
Additional Information About YONO SBI
Here are some benefits and information that you get when you use the YONO app.
You can transfer more than INR 25,000 by using SBI YONO quick transfer option.
SBI YONO offers the option to change your transfer limit by verifying your OTP.
YONO is an authorized banking app of the State Bank of India where customer security is the prime focus.
Using YONO Bank you can open an account in the State Bank of India without any need to visit the Bank. Having your Aadhaar card and pan card is necessary. You only need to visit your nearest branch once for document verification.
Transferring money up to 10 lakh to any Bank, so there is no need to prepare cheques and visit the Bank again and again.
Using the YONO app by generating a PIN you can withdraw up to INR 20,000 in 24 hours from any ATM.
You can apply for a chequebook, change your mobile number, block your ATM card, and apply for a new ATM card that will be delivered to your requested address. All these can be done by using the YONO app.
Conclusion
State Bank of India is the oldest and one of the most trustworthy banks in India since 1806. In modern times SBI has evolved in many forms and at present time it brought cashless transactions for its account holder.
Nobody thought that transferring money in huge amounts would be this easy until SBI introduced YONO. If you still don't use the YONO app by SBI then you are missing out on many great offers.