In Kotak Mahindra Bank, there are different levels at which you can raise complaint online. Of course, you have to start in level 1 and move upwards depending upon your requirement. Generally, people go on to level 2 and onwards when their problem is not solved or do not respond.
The procedures for all the levels to register the complaint in Kotak Mahindra bank
Level 1 
This is the first level, where do you need to complain. No matter how small your issue is, you can file a complaint to Kotak Mahindra Bank about it to get it fixed. This bank is known for its amazing customer service, so do not hesitate to redressal.
There are many ways you can complain at level 1. Filling the online complaint form is not only the quickest but also the fastest method. All the various ways you can complain are as follows:
Go to the official Kotak Mahindra Bank website and click on the portal option specially designed so that people can lodge their complaints. There will be a search option where you can type it out or just go to the menu where you will be able to spot it easily.
You can go to your net banking app and complain about the inbox option given there.
You can contact the bank on their toll-free number 1860 266 2666. This number can be contacted 24/7 so whenever you have a problem you can give it a call.
You can also physically go to any branch of Kotak Mahindra Bank to get your problem solved. This way, you can talk to someone to see if an easy solution can be found. In emergencies, this is the best path to choose.
You can also choose to write a letter to the bank addressing your problem.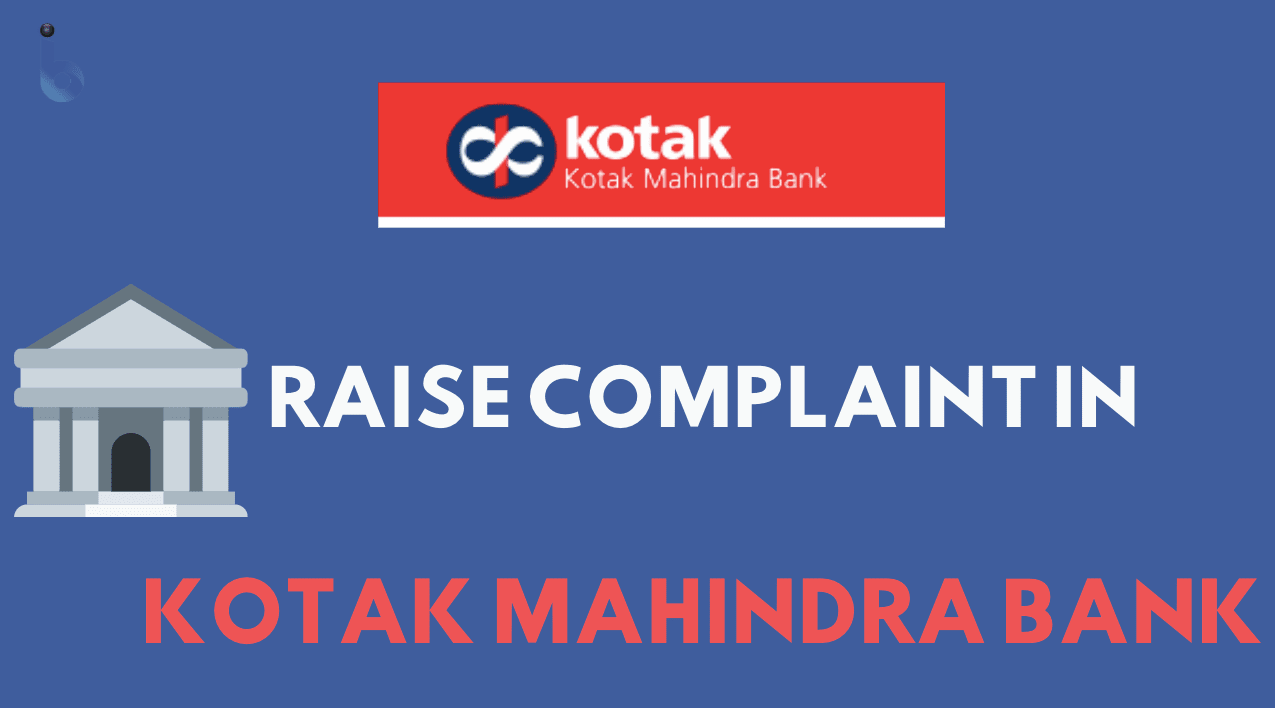 Level 2
After you have lost the complaint at level one, make sure that you look at the turnaround table that they have created. The turnaround table has a list of how many days it takes to address a particular complaint type. Check-in which category your complaint falls in, and you will be able to understand how many days it will take for your complaint to get addressed. However, in most cases, your complaint will get a dress within 7 days.
If a week passes and your complaint still is not a dress, you can complain at level 2. You can either send an email to their service assurance centre with your problem with the service security number. This option is available on the official website.
You may also choose to download the grievance form and fill it up to send it to the bank. This form is available in several languages like English, Hindi, Bengali, Tamil, Telugu, Kannada, etc. if you are more comfortable in your vernacular, check if the form is available in that language.
Level 3
If 5 days pass after you have a complaint at the 2nd level, you can contact the nodal officer via email, or phone number 8879374983 is given on the official website.
Level 4
In rare cases, even if you do not get back from the nodal officer within five days, you can take your complaint to the principal nodal officer. Their email ID and contact information +91 8879412910 will be available on the official website of Kotak Mahindra Bank.
| Services | Contact |
| --- | --- |
| Complaint Number | 1860 266 2666 |
| Nodal Officer Complaint Number | 8879374983 |
| Principal Nodal Officer Complaint Number | +91 8879412910 |
So these are four levels through which you can raise a complaint in Kotak Bank. Still, If your problem not resolved via these 4 levels, then you can raise a complaint in RBI online.