Known for its amazing redressal service, the Induslnd bank has created numerous channels to lodge complaints when required. They have created these channels so that whatever issue a customer faces can be properly conveyed to the bank to solve it as fast as possible.
They also know that their customer base is huge, ranging from young people who are more technologically advanced to some who still depend upon the good old-fashioned way. This is why they have options to register a complaint with them like simple online form submission, or even you can personally go to one of their branches to seek redressal.
Various ways you register a complaint in Indusland Bank
There are many different ways you can complain to Induslnd Bank, as mentioned earlier. No matter what your problem is, do not feel hesitant to seek redressal. The bank will surely get back to you and solve your problems within 7 days.
Keep your reference number in hand
To register a complaint, make sure you have your complaint book in hand because you have to keep track of the acknowledgment and reference number after you have used any of the methods of lodging a complaint. This reference number will help you track how the bank is addressing the issue.
Without the reference number, if your problem is not solved within 7 days, you won't be able to take it to the higher authorities. The bank's nodal officers won't be able to help you if you do not if your issue is not solved by representatives of your bank branch near you.
Now that you have understood the importance of the reference number, here are the actual ways to complain:
All Stages to Complain in Indusind Bank
Visit your branch manager and directly seek redressal from them.
You can also contact the general banking official or the executive banking official to solve banking issues.
Customers can dial 18602677777 to raise a complaint on phone.
Remember that if you are an NRI customer of Indus land Bank, you would have to call the specific number for NRI customers. You can get the number from the official website of Induslnd Bank. NRI customers also can logic complaints via email. Use the [email protected] email ID only.
For customers residing in India, you can email at [email protected] to get your problem solved. However, if you are an exclusive memory were then email the bank at [email protected].
If you have the bank's official app, you will see the special option in the menu to complain. It is very easy as you need to fill in the details and within 7 days your problem will be solved.
If the branch is unable to resolve your issue within 7 Days you can raise a complaint to the head of customer care by calling 1860 267 7777 or emailing [email protected].
You may lodge your complaint relating to Credit Cards by calling at
18602677777 or Emailing at [email protected].
In case, you do not receive a response within 7 working days, you may escalate to Head – Cards Services by Emailing at [email protected].
In case you do not receive a response from the Head of Card Services or Head of Customer Care within 7 days, you may call/Email the Nodal Officer:E-mail: [email protected].
If your problem is not resolved through the nodal officer within 30 Days, then you can file a complaint to RBI.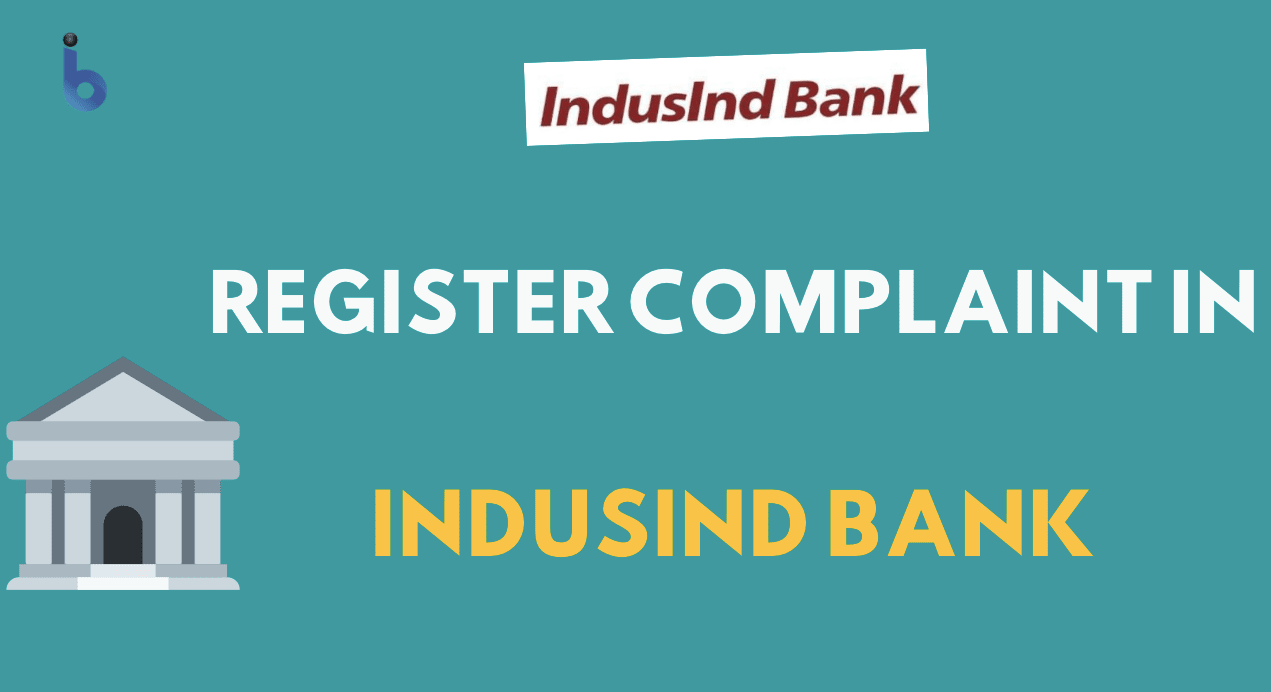 Conclusion
If you are a customer of the Induslnd Bank, you face a sort of issue that needs to be solved, do not feel hesitant to contact the bank. This is a matter of your money, so you need to be extra careful with it.
Do not worry, as this band is known for its hospitality and wonderful customer service. Get the problem solved as soon as possible and it will be surely easy for you as there are many avenues for you to complain.