The Nainital Bank (Nainital Bank Limited) was established in 1922 as one of the leading banks in India. In 1973, the Bank of Baroda was directed by the Reserve Bank of India to regulate the Nainital Bank Limited. Formerly the bank was founded at Nainital, Uttarakhand, India, but later it branched out in five states, i.e., Uttarakhand, Uttar Pradesh, Delhi, Haryana, and Rajasthan, with 135 branches.
The famous Nainital Bank provides many services such as Deposits, Loans, Business Banking, along with others. Bank also comes up with several advantages for its customers Nainital Bank balance Enquiry, Mini-Statement, Fund Transfer, and so on. But many people don't know how to avail these offers. So let's talk about the most common issue that comes to the mind of many people, i.e., How to check the Nainital Bank account balance?
Nainital Bank is one of the famous banks that provide a missed call banking facility for account holders of Nainital Bank to get to know their bank account balance without even moving a bit from their place. This service of Nainital Bank works by giving a missed call on a number, after which you will receive an SMS holding the details of your bank account.
Different Ways to Check Nainital Bank Account Balance
1. Through Balance Enquiry Toll-free Number
The Balance enquiry toll-free number for checking the Nainital bank balance is 18001804031. Once you call on this number, your call will be connected to a customer care executive, and on asking they will provide you account balance and transaction details.
2. Through Internet Banking
Internet banking has become one of the most comfortable methods for transferring money, checking balance, and so on. Nainital Bank also provides its customers with the same facility to enquire about the available account balance. For this, customers need to get themselves registered for internet banking to make use of this facility.
After successfully get registered, customers can log in with the credentials provided by the bank, i.e., their Customer ID and Password. After login into the account, click on the tab that shows "Account Summary" from the menu tab option. The available balance will be displayed immediately.
E-statement: Through internet banking, customers can also get a detailed summary of transaction history and account balance through E-statement.
3. Using Mobile Banking
Nowadays, mobile banking has become the most significant custom of online banking transactions. The form is predicated on a user-friendly application that is extremely reliable and secure for the customers. Customers have to send an SMS to 9219510023 with BAL <16 Digit Account Number> to check Nainital Bank account balance.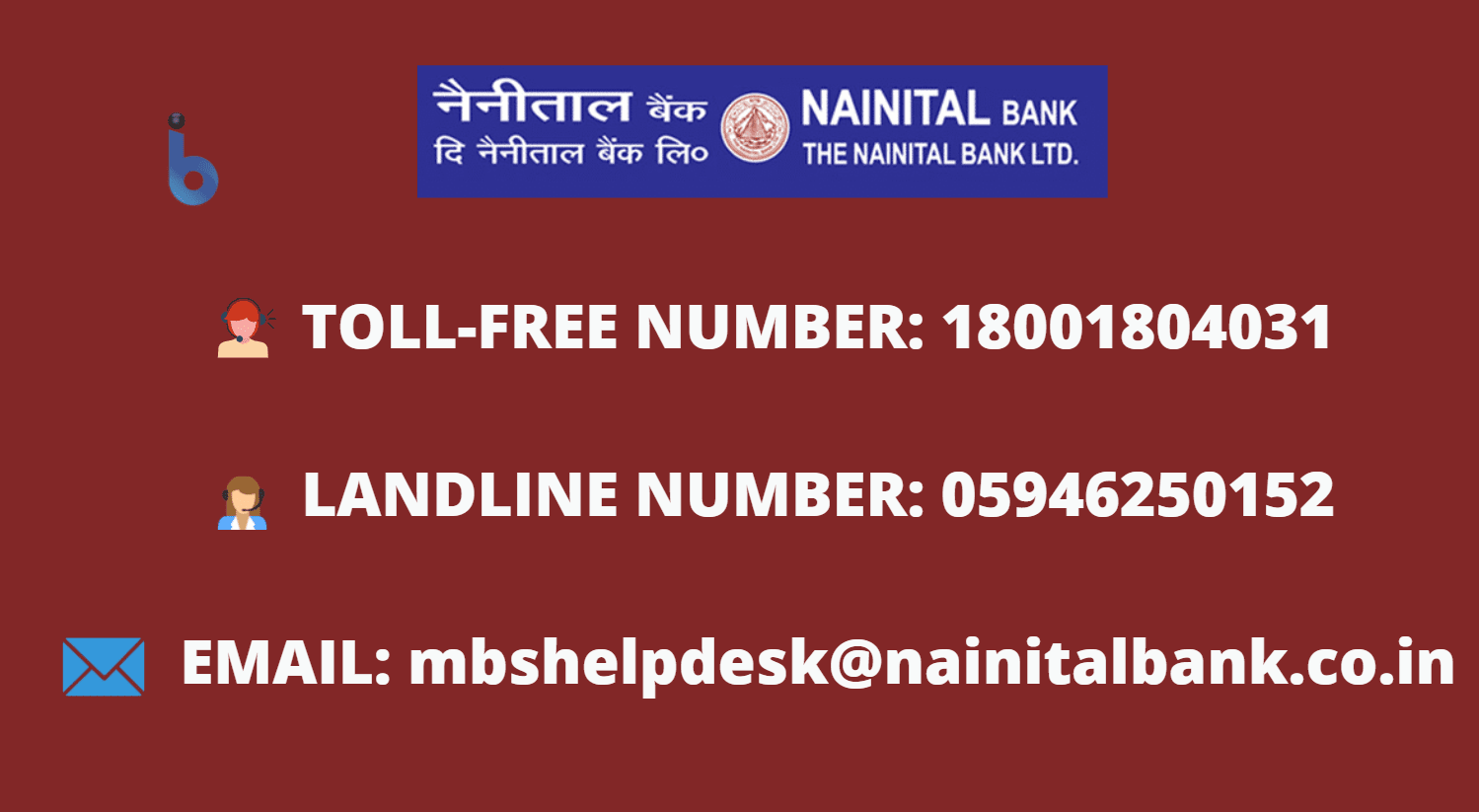 NUUP: It is an innovative payment service launched by Nainital Bank on behalf of the National Payments Corporation of India (NPCI). This service does not want any software or application and runs on all GSM handsets. Internet connectivity is not essential for mobile banking services. To check Account Balance in Nainital Bank, you have to dial *99*80*1# from the registered mobile number.
4. Using SMS Banking
With the help of SMS banking, customers can easily check the account balance without any difficulty. The account holders need to SMS in this format, Type NTBL BAL Last 13 digit of Account No and send it to 8466997755.
5. Through Passbook
Those customers who retain their account in Nainital bank can also check their balance through a passbook. The passbook presents a thorough summary of all transactions along with the amount. A passbook is granted during the opening of an account with a bank. This physical certificate also works as identity proof for the customers.
6. ATM
With the help of Nainital Bank ATM, customers can easily enquire about the bank balance. In this regard, customers are required to have a valid debit card or ATM and a four-digit ATM PIN. Customers can immediately check their Nainital Bank Account balance directly.
| Services | Number |
| --- | --- |
| Toll-free number | 18001804031 |
| Landline number | 05946250152 |
| Email ID | [email protected] |
Final Words
These are some of the ways that can be used by the Nainital Bank account holders to check the available bank balance. If you still do not find any method helpful, you can also contact the customer care of Nainital Bank to check the balance.