One of the most beneficial plans for the people of the country has been set up by Prime Minister Narendra Modi called Pradhan Mantri Jan Dhan Yojana Account (PMJDY). This is opened by Pradhan Mantri Dhan Yojana ( PMJDY). In any bank branch (SBI, PNB, etc.) or outlet of a Business Correspondent (Bank Mitr, etc.) you can open the PM Jan Dhan account.
PM Jan Dhan Yojana's best thing is that in Zero Balance you can open your account. However, if the owner of the account wants a chequebook then minimum balance criteria must be maintained.
Checking PM Jan Dhan Yojana Balance
The Modi government has announced a lot of subsidy schemes during the Covid-19 lockdown which has been transferred to the Jan Dhan account or via direct bank transfer (DBT). But people with PM Jan Dhan account have been found to be unable to verify their balance or other information.
The Indian National Payments Corporation (NPCI) has developed the 99# banking customer service in India. This service can be used by anyone with a bank account in any bank for mobile banking. The minimum requirement is for a mobile phone – a smartphone or even a basic phone to be available to the individual. GSM must be activated for the handset. This facility cannot be used by CDMA device users.
About *99# service
*99# is a service of mobile banking. USSD-based (Unstructured Supplementary Service Data). The NPCI brought together telecommunications service providers and banks to provide a range of banking customer services in India through *99# of service.
The individuals must have mobile banking active on his or her account in order to gain access to financial and non-financial services, dial the code *99# using their registered phone numbers and then follow the simple steps for reaching the number of services permitted on their account.
Checking Balance with *99# service
You need to have your mobile number linked to your account to check the balance of the Jan Dhan Yojana account using this facility. You must also be active in your mobile banking. A GSM device should be your phone. The phone number that is registered must be active and enabled. You can start with the *99# service if all of these conditions are met. Follow the below steps to know the balance of your Jan Dhan Yojana accounts with this service.
Enquiry number with Central Bank of India
This CBI balance check method works by the missed call method. You have a toll-free CBI number 95552 4442 for checking your CBI account balance. Once your registered phone dials this number, the call will be automatically disconnected and you will receive an SMS that provides you with information about your account balance. This method can be used to check the balance on your account as well as on your savings account.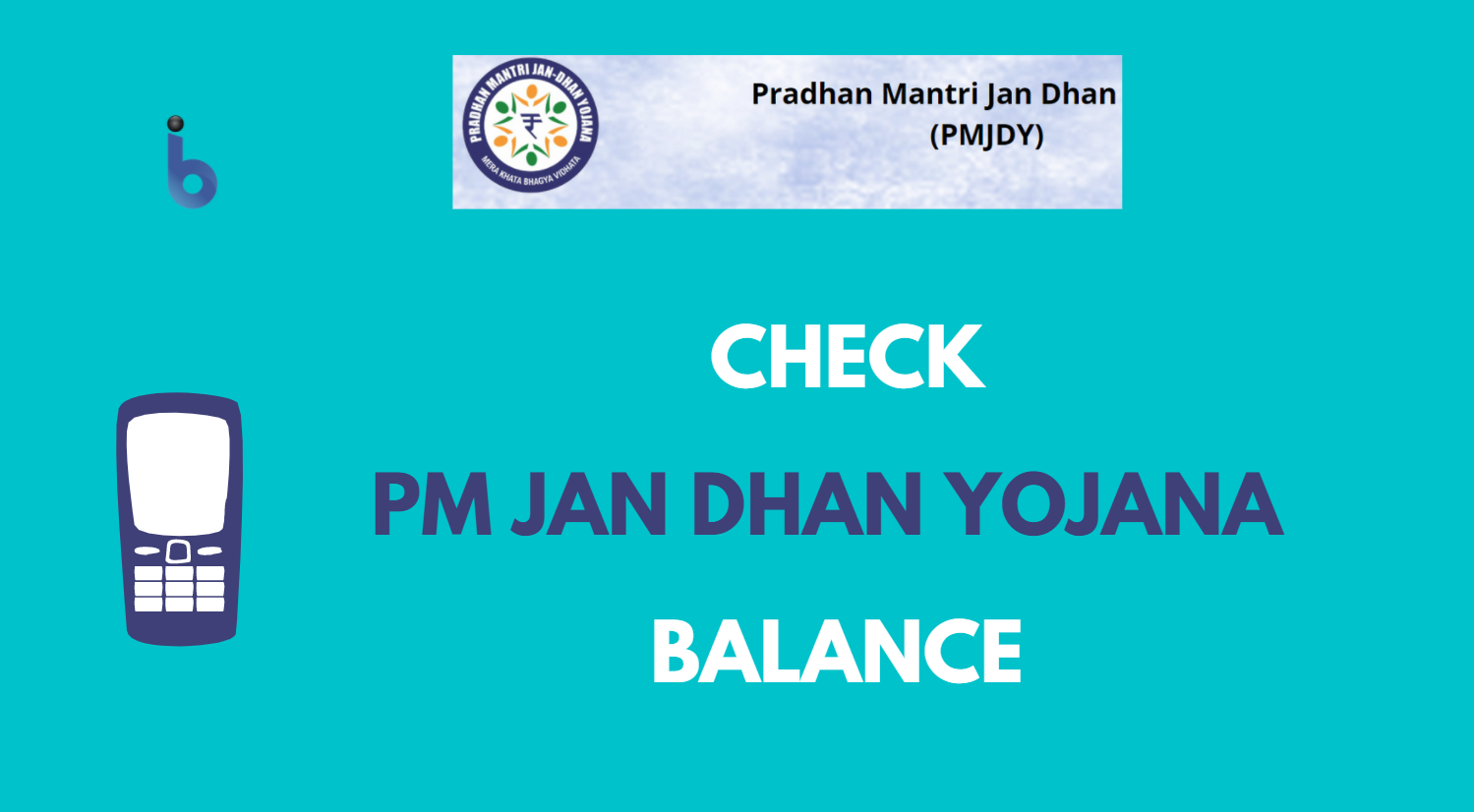 Net Banking
CBI offers all its customer's net banking services. You can now use this method to check your account balance if you have already registered for the Central Bank of India net bank facility. See the home page of CBI and log in with your credentials. You can know your account balance from the account summary when you land on your exclusive page. You can use the net banking facility to carry out a number of banking functions and financial transactions.
Mobile Banking
You must download and install the CBI mobile banking app on your phone to check your balance using the mobile banking method. Cent Mobile, Cent m-passbook, and a hundred handset are three mobile applications available to their customers. These applications can also be used for checking the balance of your account and performing certain financial and banking functions.
SMS banking
You can also check the balance of your CBI by SMS method. For that, you need to send an SMS of BALAVL <A/c Number No> to 99675-33228 from your mobile registered number. In response, you get an immediate SMS to give you the balance information of your CBI account. You must first do this by visiting your nearest CBI office if you have not registered your name for this facility.
From Passbook
The bank will have issued a passbook to all CBI account holders. This is a convenient register to track all financial transactions on your CBI bank account.
From ATM
Visit your nearest CBI ATM to check your CBI balance using the ATM method. Swipe the slot for that in your card. Give the ATM machine your PIN as requested. Choose the 'Check balance' option. On the screen, you will see information about your account balance.
From State Bank of India
The State Bank of India (SBI), India's largest commercial Indian bank, has Jan Dhan maximum accounts. The Bank has launched a new facility to enable the bank to check its balance easily for SBI customers.
SBI customers are able to verify their Jan Dhan Account Balance in a way that has recently been introduced by the State Bank of India in particular to its customers who have opened PM Jan Dhan Yojana accounts.
The holder of the PMJDY may dial 18004253800 or 1800112211 for the balance of his/her account from the registered number.