Our name is extremely important for us and we all know that. Not only does it help others to remember us but from the perspective of individual identity as well, a name is crucial. But many times, due to minor errors, misunderstanding, or carelessness the name gets modified or altered in records.
These silly mistakes can cost you a lot as in official documents a letter mistake means that you might be a fraud. Therefore, it is better to rectify your name the same as all government and non-government records.
For example, if your name is Mahender Singh Pratap, it should be the same in all your documents like Aadhaar Card, Voter ID card, Driving Licence, Bank Account, Passport, etc. But if the name is not the same you need to modify it to save yourself from any future document-related issues.
Letter To Bank Manager For Correcting Name
Let's suppose that your name in your bank account is not correct. Now, what will you do in this situation? To rectify your name in your bank account documents, you will have to write a letter to your bank manager. The letter is supposed to be formally explaining the situation, correct name and incorrect name added in the documents.
Now let me give you a sample that you can use to write to your bank manager.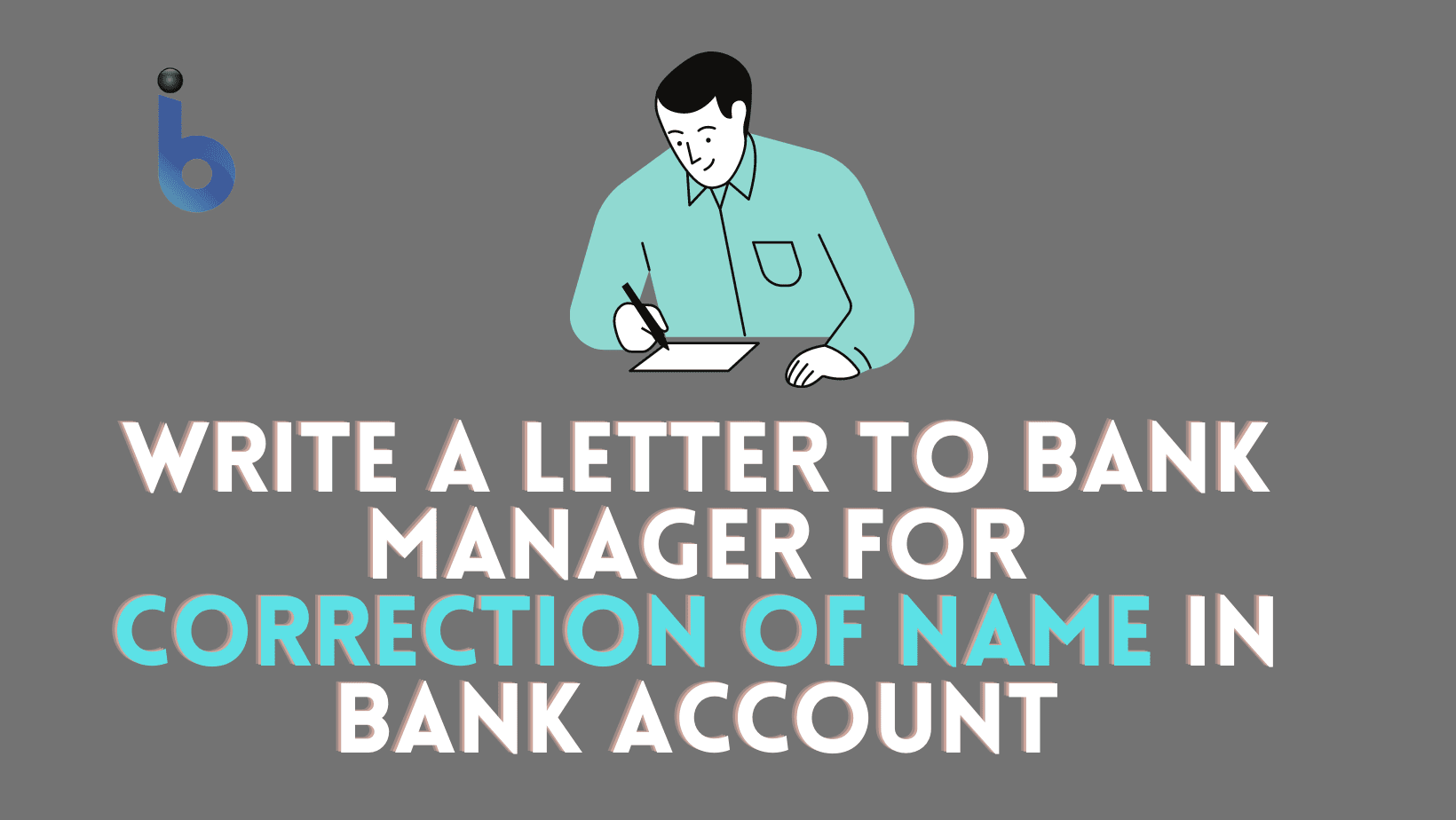 Sample Letter To Send To Bank Manager For Correction Of Name
To,
The Branch Manager
(Name of the bank you are writing to)
Pin Code
Subject: Letter regarding the correction of name in the bank documents.
Dear Madam/Sir,
This letter is to bring to your notice that my name in your bank documents/records is accidentally incorrect and it needs to be changed. My account is (your account number) and the correct name is (your correct name) whereas in your bank records the name mentioned is (the incorrect name.
(Attach the supporting document that will be required to change your incorrect bank name to your correct name. You may attach documents like Aadhaar Card, Driving Licence, PAN Card, Passport, etc.)
Therefore, I request you to kindly make needful changes and in case of any further query regarding the same issue, please reach out to me through the contact details given underneath.
Thank you
(Your Name)
Mobile Number- (your phone number)
Things To Remember While Writing To Bank Manager
Write the letter informal and straightforward language.
Avoid spelling and basic grammar errors.
Make sure the tone of your letter is gentle and polite irrespective of whether it is a complaint letter.
Give your correct information regarding your contact or otherwise.
Wait patiently for the bank to contact or respond to your query/complaint. It will take a maximum of 4-5 working days. However, the bank will respond earliest to 3 days of making a complaint.
Conclusion
This is how you are expected to write to a bank manager for correction of your name in the right way through a letter. Hopefully, this article has helped you through what you were looking for. And you will be able to correct your name shortly.