Punjab National Bank, or PNB, is one of the leading banks in the banking world, which caters to its account holder's various needs with great effort. It offers various facilities to its customers. For example, PNB issues a digital version of the Passbook to its customers called the PNB m passbook. This Passbook makes it convenient for the account holders to view and check their account details and history of transactions. In addition, any PNB account holder can quickly receive his m passbook statement by using the bank's official mobile app on his registered mobile number or email ID.
If you are anxious about how to open a PNB mpassbook statement PDF password, don't worry, we will share with you the simplest way for the same. You will be able to receive your PNB mpassbook statement on your mobile or any device.
How To View Your PNB mpassbook Statement PDF Password?
If you are longing to check and see your PNB m passbook statement on your mobile phone, laptop, or desktop device, you can now follow these below-given simple steps:
Download PNB mobile app PNB ONE from the play store and click on Login. Then click on the mpassbook option > select Account > select the dates and months for which time frame you want the mpassbook ( suppose you chose a period from 08/12/2020 to 15/11/2021). However, you should always select the period to be less than one year; otherwise, you will not be able to receive the m statements.
You must click the Search button > the Download button > the PDF option, then you will be able to download your mpassbook statement to your registered email ID or mobile number.
What is the Password For Your PNB mpassbook Statement's Password Protected PDF?
It would be best if you remembered to be aware that, similar to the various other PDF files, mpassbook statement files are also available in PDF format. Hence, you cannot open these PDF files by usually going to and clicking on the open option. Instead, it contains sensitive financial data, as far as their account holders are concerned.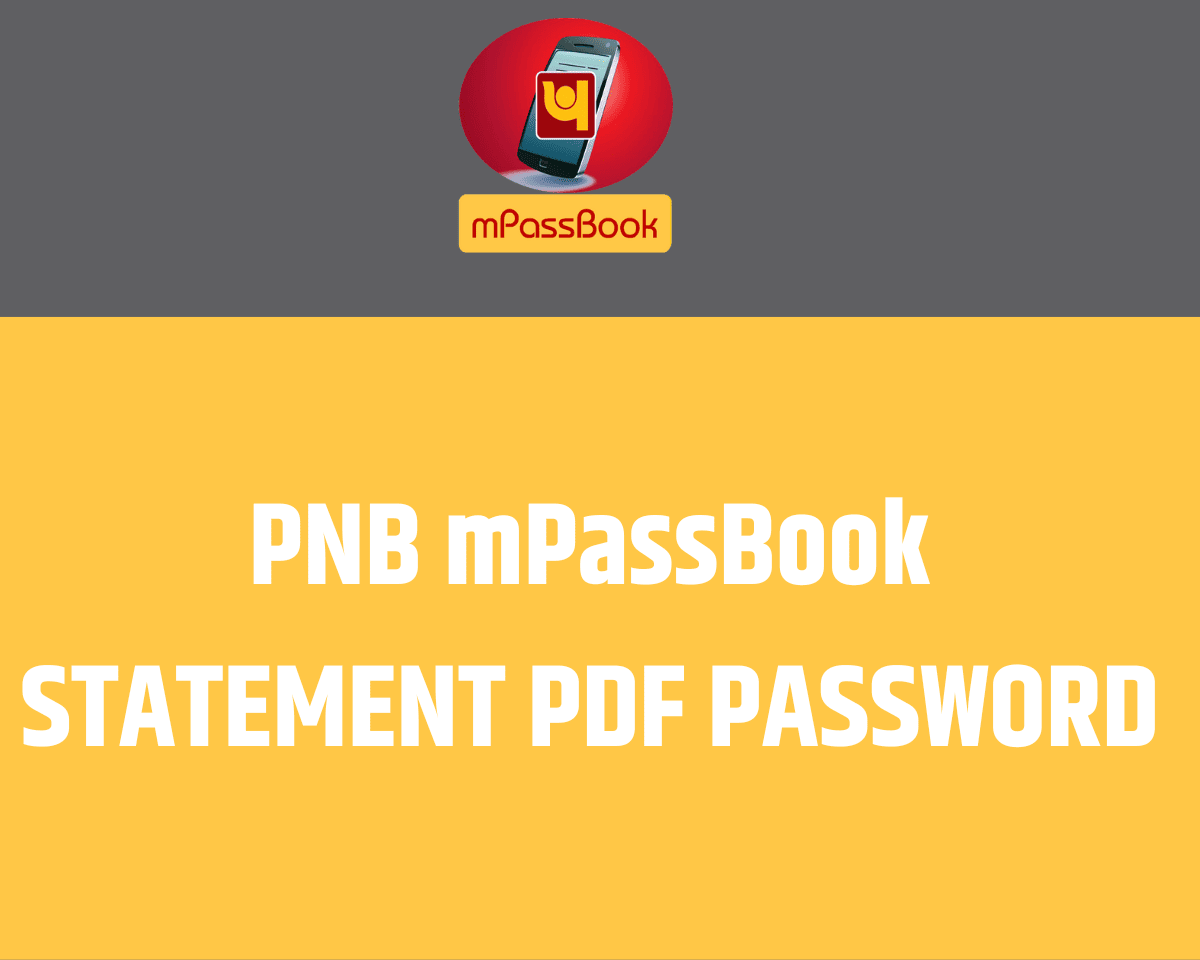 Therefore, all banks take proper measures for their security by application of a mandatory password. This password protects the confidentiality and privacy matters of their account holders. Usually, you cannot open this password-protected file normally in a click. However, using a password, you can easily open these mpassbook statements on your device.
How To Open Your PNB mpassbook Statement PDF Password?
You should follow the below-described easy steps to open your PNB mpassbook Statement PDF file very quickly, such as:
1. You will have to download your PNB mpassbook statement on your mobile, laptop, or any other device. Now, you'll get a message from the bank stating that your mpassbook statement PDF password is one of the following:
a. Your password is your account number or
b. It is your customer ID or
c. It may be your IFSC CODE.
2. However, in most cases, your account number is your PDF file password > enter your password > click on the open tab. The PDF file opens quickly on your mobile or another device so that you can now check and print your account details and secure these statements for future use.
Wrapping Up
Now, we hope that you would have been well satisfied by the above-stated process of how to open a PNB mpassbook statement PDF password. It is an authentic and safe way to access your PNB mpassbook statement online, and it's an additional useful facility where you will not be charged any fees in this regard. You can avail this extra advantage offered by your bank.