Whenever a person wishes to get a document attested, he usually takes it to either a government employee as a Gazetted officer or a Notary Public. The government authorizes these people to authenticate documents. After verification, they affix their signature and rubber stamp on a document's photocopy as True Copy.
But, if you are self-attesting photocopies of documents for any reason, you should know the meaning of a self-attested photocopy of documents.
Self Attested Photocopy Meaning
You should know that self-attested documents mean that you verify the document by yourself. It also empowers you to confirm the authenticity of any document without the help of a Gazetted officer or a public notary.
By reading this article, you will be well aware of the actual facts and comprehensive information about what is the meaning of a self-attested copy of the document. Also, you will be able to submit the self-attested copies of the documents appropriately as and when required, such as:
1. Earlier, in India, the self-attestation method of verification of the documents by yourself was not approved as a valid method. But, in July 2014, the Government of India (GoI) abolished the need for some of the legal documents to be witnessed by a public notary or government employees Gazetted Officers.
2. You should know that there are many such documents where self-attestation is still not welcomed, though self-attestation has made a lot of things easier for the public.
3. You can easily self-attest a document by affixing your signature on its photocopy. However, please make sure that your sign is visible and ultimately reflects on the document page.
If there are multiple pages for self-attestation, you should sign each one individually, make sure it appears genuine, and insert an actual copy into the text.
4. In developed countries like the USA, a document can be easily certified by a Notary with an official seal or stamp without any problem. But in developing countries like India, where a large population lives in villages and other rural areas, it is very difficult for many citizens to obtain official notarization for their documents.
The government of India decided to allow people to self-attest some of their documents to enhance the processing of such documents. Therefore, it has become a common practice for Indian consulates to request self-attested copies of documents.
5. You should know that a number of difficulties are created for most people in traditional attestation methods, such as many government departments needing to be more staffed and also overburdened, adding to the problems. It is a challenging situation for officials to spare time to fulfill the attestation needs of the public.
You can also find out that public notaries are usually concentrated near courts and Sub-registrar offices. Therefore, the majority of people, especially those living in rural areas, are deprived of the services to get their documents attested by public notaries.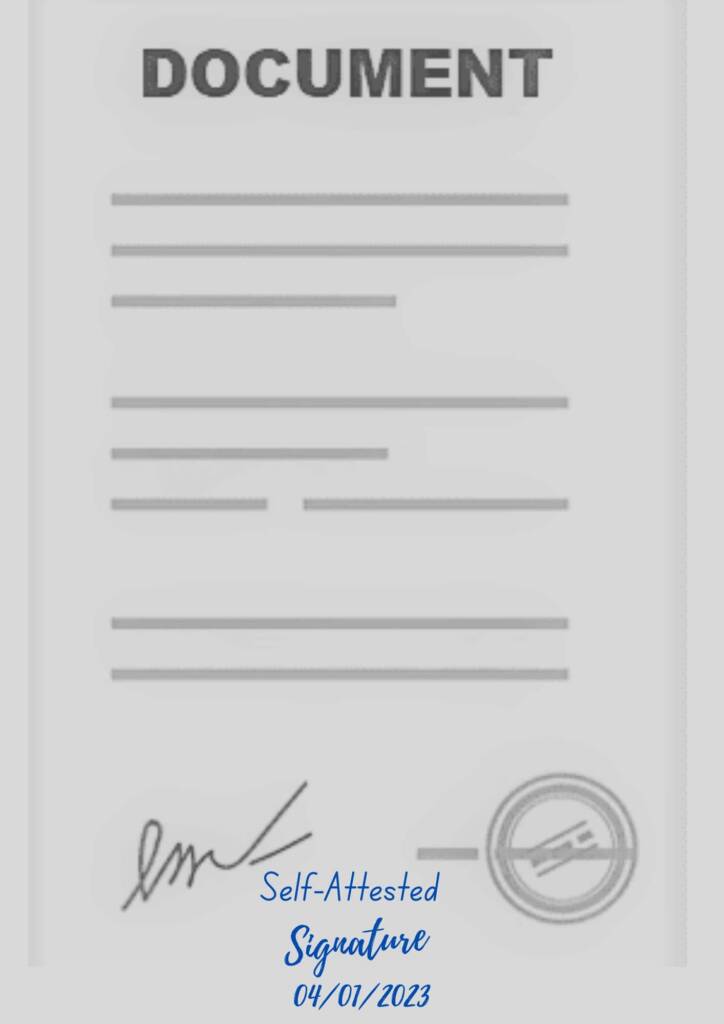 6. Although you can submit your self-attested documents to the requesting agency. But you can also retain the original copy of the documents with you. Because you should know that some agencies may still need you to present the original copy for verification of the same in the future.
7. After doing a successful self-attestation on the required documents, you need not worry about any other notarization. Also, any of the parents of a child can attest to the required documents on behalf of the child.
8. Whenever any self-attested legal document, such as an affidavit, needs to be submitted by you, it is believed that you have provided accurate and pertinent information. If there is ever a mistake, you will be held responsible for the same in any case.
9. One should always keep in mind that the date is a necessary condition when performing attestation because you will have a record of when the attestation was done for future reference. Therefore, dates must always appear in documents that have legal power.
10. You should know that your self-attestation signature must be placed just right under the phrase "Self Attested" written by you.
Self Attested Photocopy of Marksheet Example
You have to write self-attested, your signature, and the current date in empty space on the Marksheet.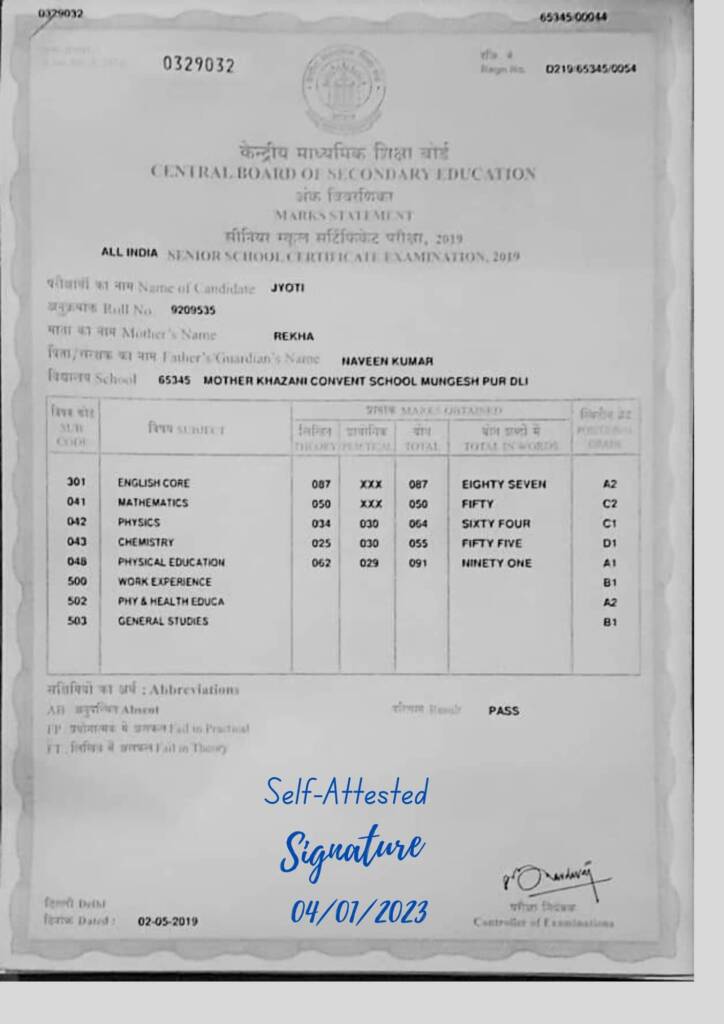 Self Attested PhotoCopy of Aadhar Card Example
First, take a photocopy of both the front and back side Aadhar card. Now write self-attested, your signature, and the current date in empty space.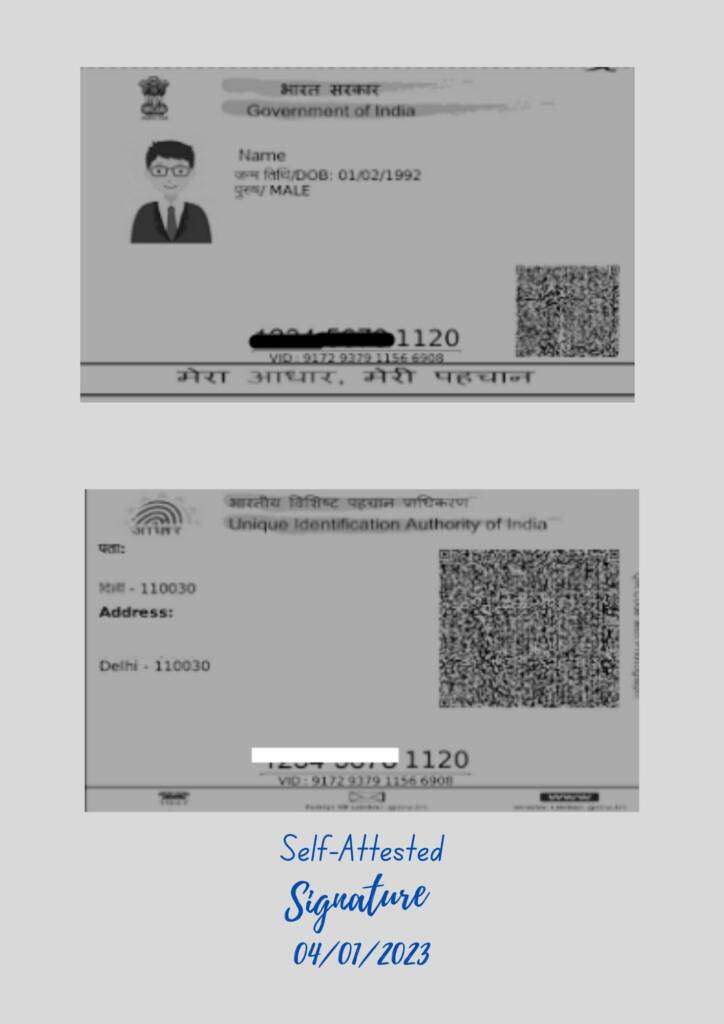 Self Attested Copy of Passport Sample:
You have to write Self-attested, your signature, and the current date in the empty space of the passport photocopy.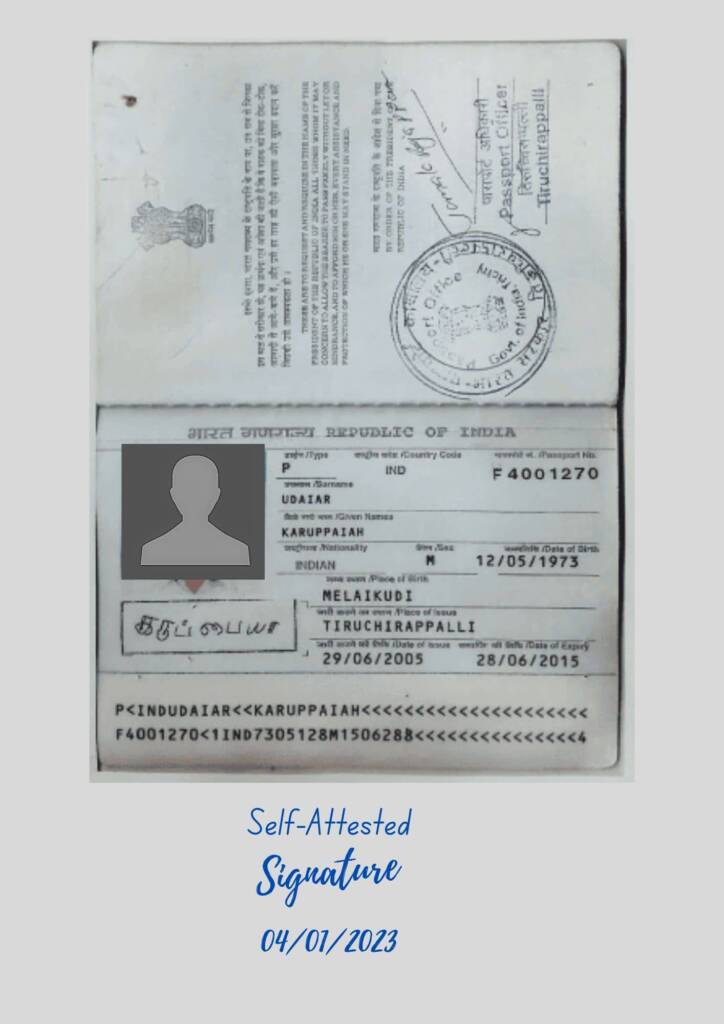 So, this way, you can easily completely learn about the meaning of self-attested documents.
Conclusion
So that's it. If you were perplexed to know what is the meaning of a self-attested photocopy of documents, we have covered you with all the vital details of information in this regard.
These are some of the essential things you require to know about self-attesting a document. On account of that, it is a simple way of certifying a document by allowing the owner to affix their signature to the copy.