Upstox is one of the most popular and renowned discount brokerage companies in India that offers its various fabulous and customer-friendly trading products and services to perfectly cater to the requirements of all the mandatory stock market products to its investors and its clients, which include such as equity trading, currency trading, futures, and options at very nominal, affordable, and competitive costs.
Moreover, the clients and investors of Upstox discount broker company can avail the advantages of the company's excellent customer support and provision of their detailed trading reports, which include their stock reports, crucial research reports, and many more valuable things to their clients.
Upstox provides you with a trading account as well as a Demat account also. With the help of the Upstox trading account, you can quickly get access to stock exchanges, or you can buy & sell other securities. In contrast, you can use the Upstox Demat account to hold securities in electronic format when online trading.
You should know that for trading or investing in the Indian stock market, both the Demat and trading accounts are essentially required, where your Demat account is held by two government depositories in India, such as Central Depository Services Limited (or CDSL) and National Depository Services Limited (or NSDL).
Upstox is a Depository Participant (or DP) of central depository CDSL, which has its unique DP ID. However, the role of Upstox is limited to being an intermediary between its clients and the central depository CDSL.
What is BO ID in Upstox?
The Beneficiary Owner Identification Number (or BO ID) in Upstox is a 16-digit number that is used to identify your Demat account number. It is a unique number for every client, and it is the combination of an 8-digit Upstox DP ID and an eight-digit customer's Client ID or customer's Demat account number.
If you want to find your BO ID, then you will have to go through your Demat account statements, or you will have to visit the profile section of Upstox's website. In this article, we are going to provide you with two methods to find your BOID in Upstox. Just follow the below-written simple and easy steps, such as:
1. Find BO ID on Upstox Website
Step 1. Go to the Upstox official website, i.e., login.upstox.com on your device, enter your mobile number, and then OTP from your mobile and email inbox to get logged in.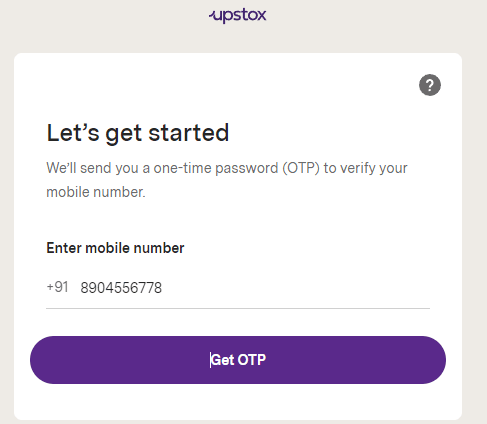 Step 2. After that, a new page will open up before you. Click on the place of your name at the top right corner of your mobile screen. Then click on the "My Account" option. Now, the "Upstox Profile Section" will open up before you. Here you will see your basic information and contact information.

After that, you will see the "Demat Account Number" at the bottom of your screen. Here you will see your 16-digit BO ID. You can use this BO ID number to generate your "CDSL TPIN."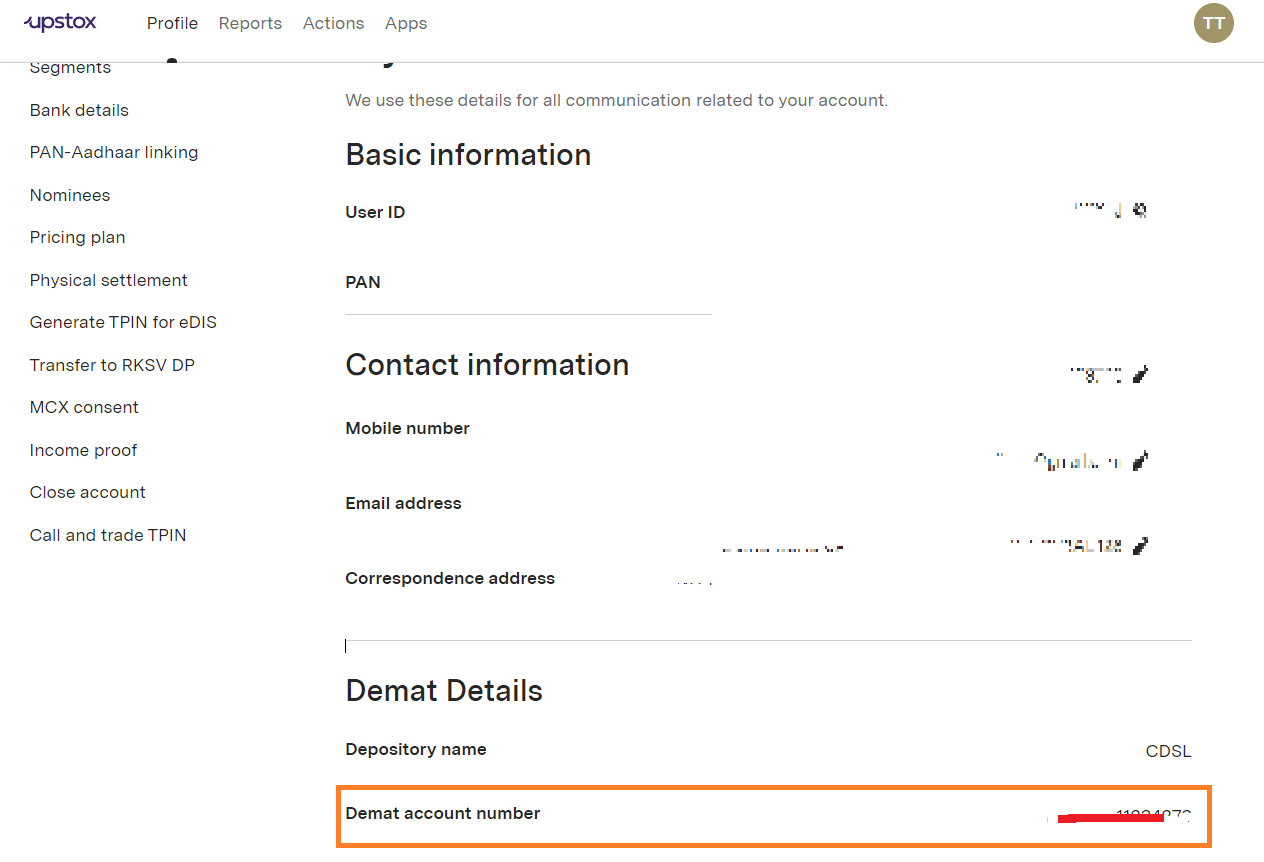 2. Find a BO ID in Upstox App
Step 1. Download and install the Upstox application from your mobile phone play store and open the app., then fill up your necessary information to get logged in.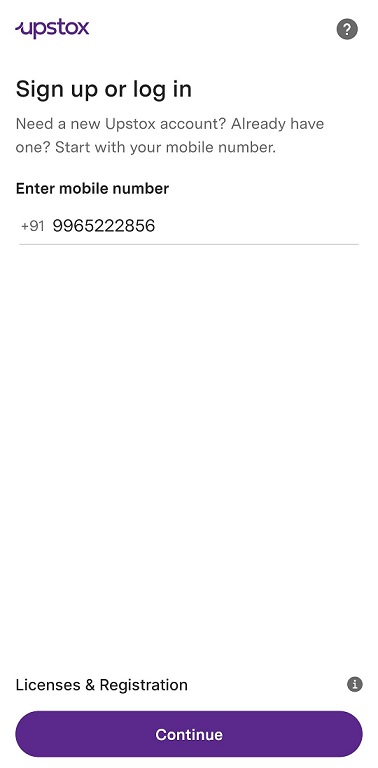 Step 2: Now, a new page will open up before you click on the "Account" option from the bottom.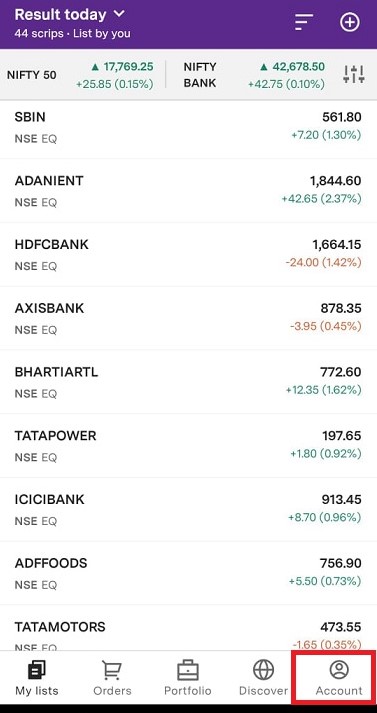 Step 3. Tap on the profile name at the upper left corner of your mobile screen.  After that, a new interface will open up before you, and you will be redirected to the "account.upstox.com" page, where you will see all the information.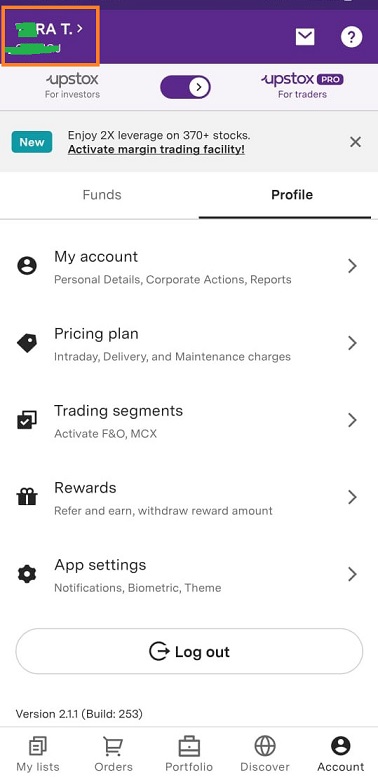 Step 4: Just below the profile, now click on the 'My contact details' option.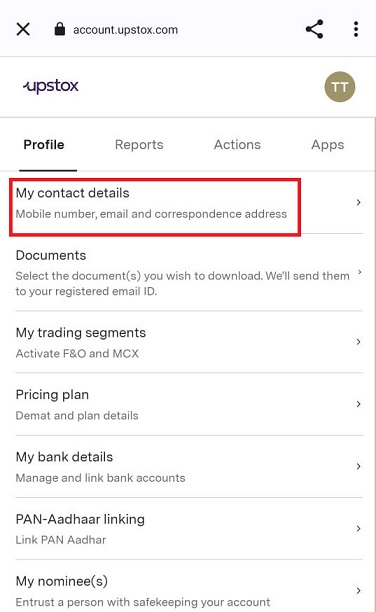 Step 5: Scroll down to the bottom of your mobile screen and go to "Demat Details ."Here you will see your 16-digit BO ID number (Demat account number)  just below "CDSL," which can be used to generate your " CDSL TPIN."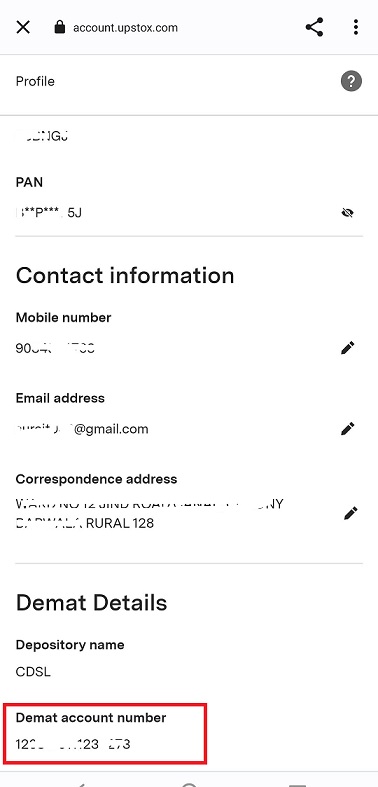 Please note that the "CDSL TPIN" is an essential part of the stock trading process. It is a six-digit passcode that is mandatory to be entered so that you can be authorized to sell the selected stocks from your Demat account. In addition, you should know that the "CDSL TPIN" security mechanism enables you to authorize any Demat account-related action online quickly.
So this way, you can quickly learn how to find Upstox BO ID.
The Final Thoughts Review
We can now expect that after reading this post, you will have quickly learned about getting a BO ID in Upstox. You should know that while Upstox can help you trade as much as possible so that you can boost your performance, along with getting quality customer support at a very reasonable cost, you should also become aware of the fact that trading on the stock market can not always guarantee you great returns.
But a good deal of risk is associated with stock market trading. So you should learn how to trade in the stock market before dealing with stocks.