Paytm is the largest Indian multinational finance technology company that works as a mobile e-commerce website. It's a fantastic platform for DTH recharge, Mobile phone recharge, Bill payments, Buying movie tickets, Train tickets, Fund transfers, etc. At least 89 million active Paytm users are there who perform to operate digital payments and financial services. These digital payment transactions have a Unique Transaction Reference number the bank gave. It's for identifying the UPI, RTGS, NEFT, IMPS, and other payments.
Now since you're here to know the method of finding the UTR number or UPI Reference number in Paytm, it's the exact place. A UTR is generated with each settlement, which helps to track down a settled amount. And the way we handle our payments through digital payment platforms made our life faster and easier.
Unified Payment Interface (UPI) is the one that has made online payments and recharges hassle-free. Usually, it's a 12-digit code allocated to each transaction. So that we can track a specific payment if any error is found. UPI transactions give security and reliability with unique 12-digit numbers.
Steps to Find UTR Number or UPI Reference Number in Paytm
As it's saying, UTR and UPI Reference number is to track the particular payment transaction, making it necessary to find out. We assume you are already a Paytm user and making enormous fund transfer. Thus you have come here to know how you can discover the numbers. You'll know the exact way of it below.
Step 1: At the very first moment, you have to open your Paytm app installed on your mobile screen. After opening it, you'll see the "Balance & History" option with a slight scrolling.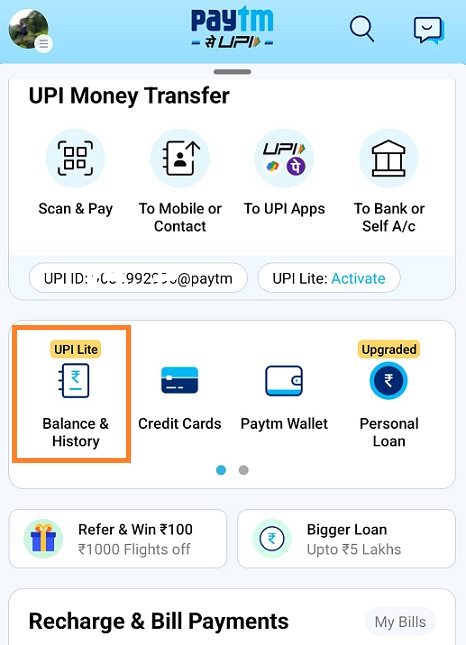 Step 2: Click on it to get inside. Here you'll get all your transactions took place till the present. Select the specific transaction to open for which you want to find the UPI or UTR number.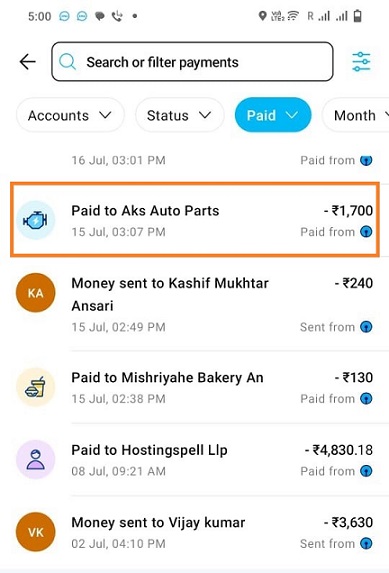 Step 3: Now scroll down a little. You'll see the number under the page with the written 'UPI Ref  No' which is the UTR number.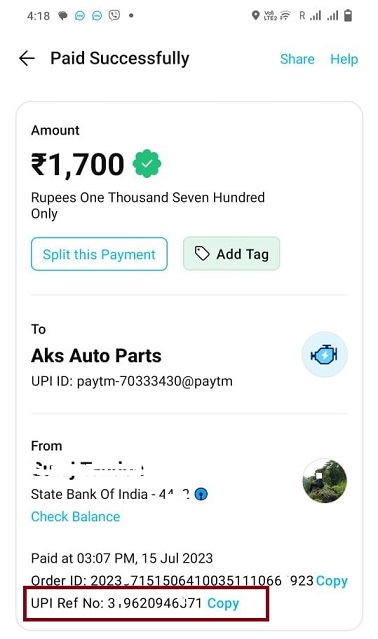 So this is the way you can find UTR no in Paytm app. Don't get confused. Whether it's the UPI Reference or UTR number, both are the same. This 12-digit unique number helps to identify the particular payment when needed. And Paytm made it trouble-free to obtain.
Conclusion
In the Indian digital world, Paytm is a revolutionary innovation that empowers its users with the immense possibility of electronic and automatic accessibility. Paytm provides a hassle-free service to its customers, from mobile and DTH recharge to bill payments. Other than that, Paytm allowed street vendors and small businesses to use QR codes to enter cashless digital payments.
Paytm users can transfer money from anywhere to other places from their comfort zone as it serves. In addition to these uses, this digital platform with a digital wallet helps to book flights, train tickets, and other services. Paytm made India's economic life comfortable in one word.