HDFC Bank has launched a mobile banking application for its customers to cater to their safe and secure banking needs quickly and conveniently by providing them with a lot of financial and non-financial banking services.
HDFC Bank also provides a Unified Payment Interface (UPI) service for their customers to make easy and quick online transactions using UPI or by scanning a QR code. HDFC Bank's customers can easily avail themselves of the benefits of its UPI service, and it can be accessed at any time and from anywhere, even on bank holidays.
The concept of UPI service is to provide a substitute for the conventional IMPS or NEFT money transfer methods between banks, which require remembering and providing lengthy bank account details, such as account number and IFSC code.
With the help of UPI service, you can securely add your HDFC bank account to the HDFC Bank mobile banking application to carry out the process of sending and receiving money directly from and to your bank account using only the recipient's UPI ID. Therefore, this contactless payment method has become the most popular way among HDFC Bank customers.
If you want to send money from your HDFC bank account to the recipient's bank account instantly using UPI service, you will first have to complete the registration process for UPI. After completing that, you will get a unique UPI ID, which is one of the essential features of the UPI service required by the sender to transfer the funds.
As UPI provides interoperability, payments through it can be made easily between different platforms, banks, and applications. Hence, only one UPI application is needed to cater to all of your online transactional requirements. And there is no need to use many UPI applications for the same. However, you need to create a single UPI user ID, which can be added to multiple bank accounts held by you in HDFC Bank or any other bank.
In this article post, we have discussed the critical and profound information regarding the HDFC Bank mobile banking application, Unified Payment Interface (UPI), UPI ID, and how to create a UPI ID for HDFC Bank. Stick around and continue reading this article with us to explore more information about the above subjects. Now, we should quickly get started to dive deeper into the complete article without wasting any time.
Steps To Create HDFC UPI ID Online
Suppose you are a genuine customer of HDFC Bank and hold a savings bank and/or a current account with the bank. You need to create a UPI ID of HDFC Bank. But you are not finding a way to get it done. Don't worry. Some easy steps will provide you with helpful guidance in this regard. Simply follow these steps as instructed hereunder:
Step 1. Open the HDFC Bank mobile banking application on your mobile phone and enter the necessary information to log in to it.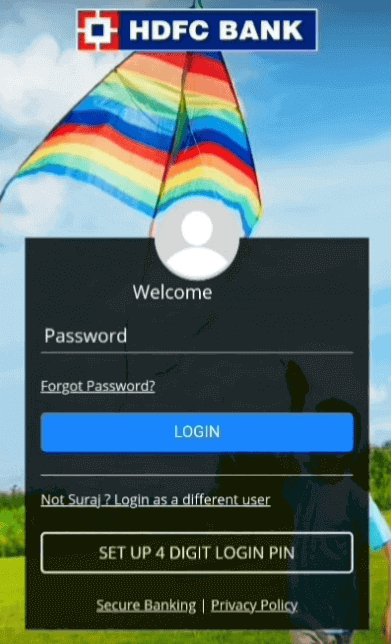 Step 2. Next, click on the "UPI Payment" option.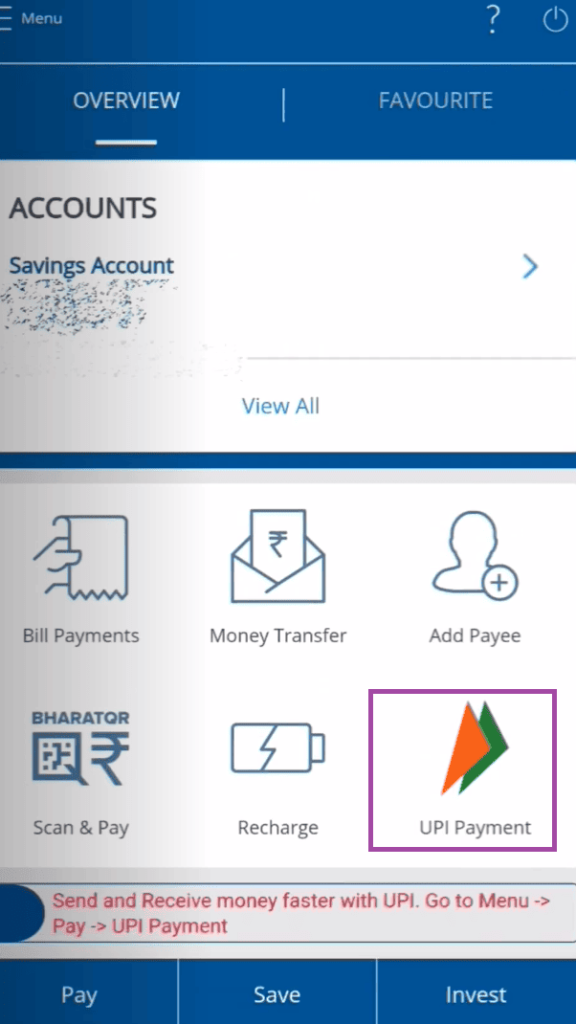 You can also select UPI payment option from menu under the 'Pay' Option.
Step 3. Click on the "Accept And Continue" button on the next screen to give your consent to accept HDFC Bank's terms and conditions and privacy policy.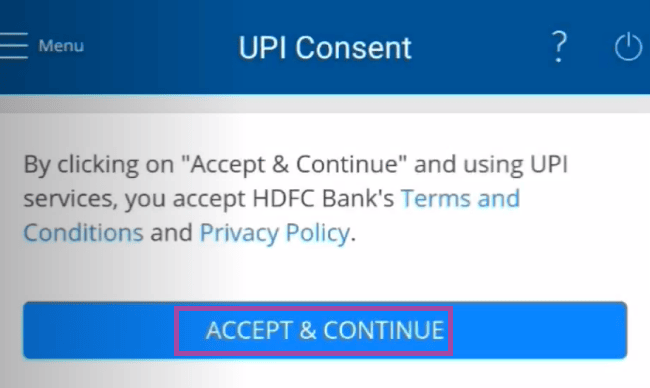 Step 4. Select the SIM 1 or SIM 2 option with the mobile number registered with HDFC Bank. Then click on the "Verify Mobile Number" tab. After the mobile number verification process is done, an SMS will be automatically generated for device binding/customer authentication and security purposes, which will be charged as per applicable rates. Send this SMS as needed.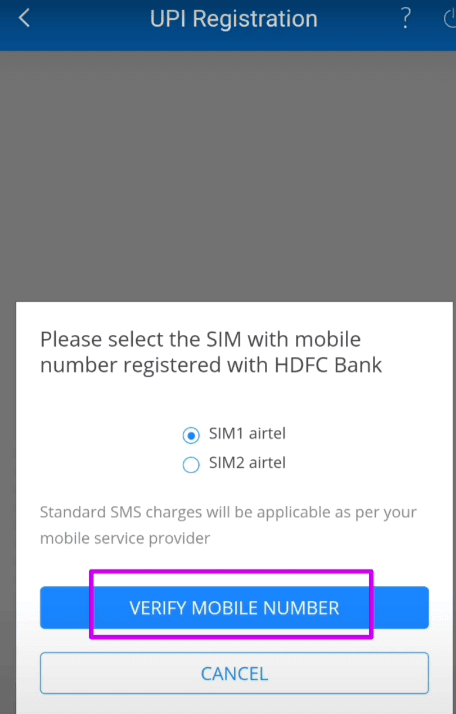 Step 5. After that, the UPI ID and other details of the HDFC Bank account will be displayed under the "UPI Registration" title on your mobile screen. Click on the "Continue" button.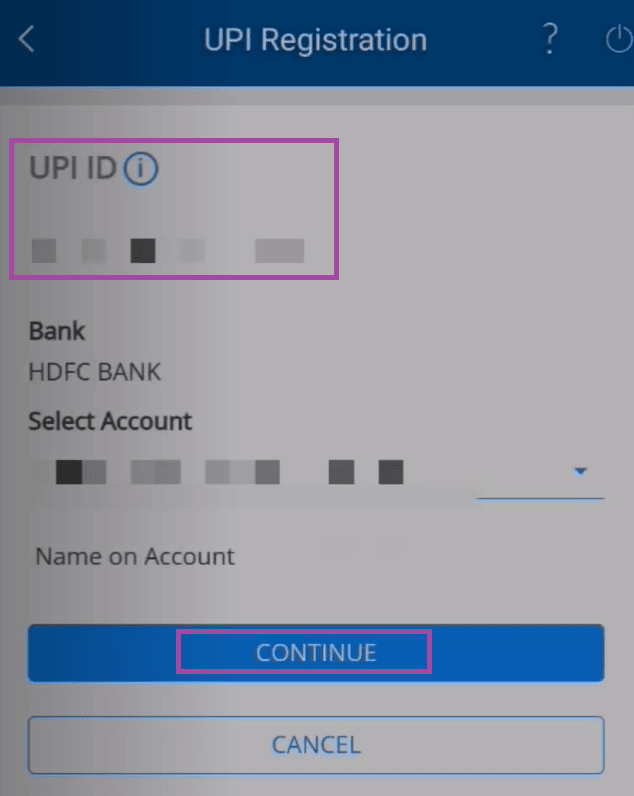 Next, a message will be displayed on your mobile screen, stating that you have successfully created your UPI ID. Now, you can collect or pay funds using UPI.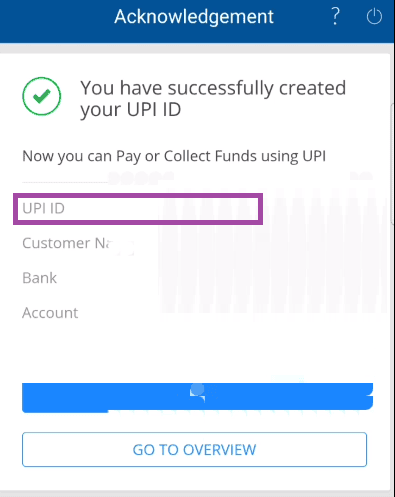 That's it. By following the above written, straightforward instructions, you can quickly learn how to create a UPI ID in the HDFC net banking and mobile banking.
To Wrap Up
We expect after going through the above-discussed subjects, you will have a good knowledge of the HDFC Bank mobile banking application, Unified Payment Interface (UPI), UPI ID, and HDFC UPI registration process. And you will be able to create a UPI ID in the HDFC Bank yourself.