Plastic money, aka Credit and Debit cards, has speeded up financial activities by manifolds and humans are dependent on them for day-to-day activities. We are so much dependent on these cards and that's why they have become prone to risk factors.
Their use and misuse have sped up proportionally. Fraudulent misuses of such cases on a daily basis are being recorded and in order to safeguard the financial gateways, banks have come up with the concept of Virtual Credit Cards. The VCC concept surfaced to provide customers with a safe side solution for transactions.
What is a Virtual Credit Card?
A Virtual Credit Card is a temporary card that has no materialistic body but is more like virtual existence. These cards are meant for one-time use and come with a pre-loaded amount and fixed validity. The card can be used to make online purchases without the use of an actual Credit/ Debit card and it will automatically expire after one-time use.
Such is the security of this card that it leaves no chance of misuse or fraud. When this card is incepted, you will be provided some crucial details like CC number, CVC, Name, Expiry date, etc. However, the moment it is used for the first it will expire instantly.
How VCC protects from Misuse?
While the VCC is being created, a specific amount of credit information, as well as credit amount, is allocated. The user has to himself/ herself put the mandatory information within the box and the bank will store the user information as specified.
For SBI: How To Create SBI Virtual Credit Card Online
It helps to grant transactions during the need and expired afterward. This reduced the risk factor drastically. Several Banks like SBI, HDFC, ICICI, and AXIS bank avail the facility of Virtual Credit card and the account holders of these banks can enjoy this super secure facility by creating their own VCC.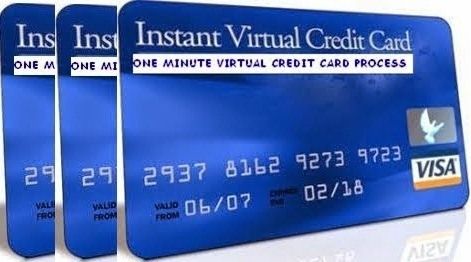 Here is a brief guide on how to create a Virtual Credit card in HDFC, ICICI, and Axis Bank:
How to create VCC for HDFC?
Visit the HDFC Netsafe Service page and click on the "Login to Netsafe" button or link.
Click on the Register button on the next screen.
Click on the "I accept" button from the following screen.
Enter the details like HDFC Credit/Debit Card number, expiry details, etc.
Click on Submit after filling in the details.
Enter the Phone Number, Secure text or code, and other Personal Information.
Enter a Unique and secure password and username for your account. This will make your account registered.
Generate a VCC card and login to enter the amount you would like to allocate to the card.
Click Go and you are done!
How to create VCC for ICICI Bank?
The account holders of ICICI bank need to access and login to their net banking account.
Click on the Ad on the Visa card and follow the prescribed procedure.
Enjoy the VCC facility.
How to create VCC for Axis Banks?
Axis bank holders can avail of this facility via e-shops.
Go to the e-shop and register yourself there.
To visit the e-shop, log on to www.axisbank.com
Select the preferred e-shop option and click on register.
Follow the simple two-step procedure
Put the details of the Credit card and Number, and you are done!
Hope this information is helpful to create a Virtual credit card for you!