Living in India and want to send money to someone living in Nepal? Oh! So you think that one just cannot send money from India to Nepal? Well, you are wrong here. This is possible to send money from India to Nepal, and this article will explain to you how to do so. Here are four easy methods to transfer money from Indian Banks to banks in Nepal.
PNB India to Everest Bank Nepal.
Let's not waste our time on any complex method and start with the best one. The best way to send money from India to Nepal is by sending it via PNB India. Punjab National Bank has a joint venture with Everest Bank Limited (EBL) for a long time. EBL's account type that is in PNB New Delhi, is 'Current' with account number being 2254002100011923.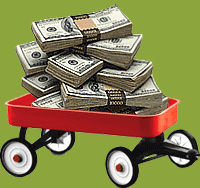 You need to deposit money into this bank account in order to send money from India to Nepal. The best thing is that in order to deposit money, you don't need to look for big branches of PNB. You can do it from any small branch as well.
Read: Banks with High Interest Rates on Fixed Deposits
It may be possible that the employees at small branch might not be familiar with this service. Aware them with proper respect. So, once you deposit this amount, the intended recipient can only receive it if he/she has an account in EBL in Nepal.
Since PNB has got a well-designed system, so you have nothing to do with EBL in Nepal. Your task only lies within the PNB Bank. For example, if you want to send some money say 10,000 INR, then just go to PNB branch, either small or big, and deposit this money in the aforementioned account number.
While depositing the money, just tell the PNB guys that this money must be sent to account no. XXX…. and account holder XXX…. (variables in both cases must be replaced by intended recipient's EBL bank account number and name).
After doing so, rest work is of PNB Bank. Your money will get deposited into EBL's current account 2254002100011923. Then, from there, it will be sent to the intended recipient's EBL account.
In this way, your money will get transferred from India to Nepal with minimal efforts from you. The intended recipient will get money in a maximum of 4-5 days, but keep in mind that in case of the big amount, the transfer may take longer time.
SBI India to SBI Nepal
Another way of sending money from India to Nepal is through SBI India to SBI Nepal. You can send money from any NEFT-enabled branch in India. If you have an account in the branch of SBI India, then the task is very simple for you, as you need not to carry any documents with you. But, if you don't have an account in a bank branch in India, then you will have to carry the documents for proof of identification.
You also need to provide the beneficiary's complete address of Nepal along with telephone/mobile number. Even the receiver doesn't need to have an account in Nepal SBI, as in this case, money is handed over to him/her in cash through authorized money transfer company (Prabhu Money Transfer).
Talking about the charges to send money from India to Nepal via this method, there is a transaction fee of Rs. 20 for the amount of up to 5,000. Note that this charge is when the beneficiary has an account in Nepal SBI Bank Ltd. (NSBL).
If it is not the case, then there is an additional charge of Rs. 50 for the amount of up to Rs. 5,000. The charge is more depending on the amount. Well, only the remitter gets charged, not the beneficiary. The recipient receives the full amount that remitter sends excluding service charge.  You can get detailed info about the transaction charges by heading over to this link.
Use SBI ATM in Nepal SBI Bank Ltd. (NSBL)
Get a saving account at SBI branch in India. Get ATM card and send it to the person whom you want to send the money from India to Nepal. Once he/she gets it, then you need not go through the transaction process again and again, as that person living in Nepal him/herself can withdraw money using SBI ATM in Nepal SBI Bank Ltd.'s ATM.
Use PNB ATM in Everest Bank Ltd. (EBL)
If you often need to send money from India to Nepal, then better opt for this method, as it easy and pain-free method. Send ATM card of PNB to the intended recipient in any way such as courier, personally etc. The PNB ATM can be used in EBL's ATM network in Nepal. You will be charged Rs. 50 by PNB for withdrawing cash using your PNB ATM in EBL's ATM network. The charge for balance inquiry is Rs. 15.