Paytm is an online commerce website in India, which allows purchase and money transfer via few clicks only! The platform has gotten popular in past few years, and growing bigger as many banks and other commerce organizations have approved this organization.
Paytm works like any other e-commerce website but here a user get to keep their money for other purpose, like recharging cellphone account or transferring balance to f&f's wallets as well, apart from buying & selling stuffs. There are few steps in the checklist to be done to begin transferring a cash from Bank account to PayTm wallet.
Open an Account
Signing up at Paytm is very easy, and secure. The website is SSL encrypted hence sensitive data like user's email address, cellphone number, debit/credit card information etc. won't reach any hacker's creepy hands.
The Log In/Sign Up button is located on the top right corner of the website, which opens a floating window on the screen asking for mobile number, email ID and your desired Paytm password.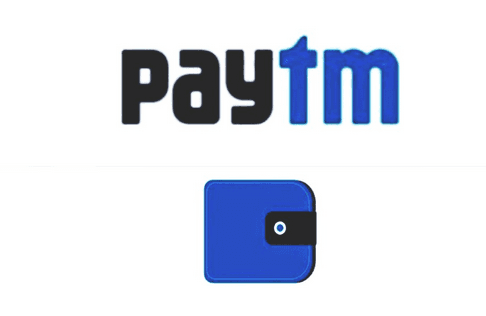 The cellphone number is necessary, email address is optional. The later window would ask for user details, which shouldn't take long.
However, before you open an account make sure you have read through the terms & conditions pages of Paytm.
Add Money to Wallet
To refill a Paytm account with cash, user needs to have a redeem voucher. These vouchers are available through India in various points. However, new users could avail Promo Codes through affiliates and they could offer a new user with up to Rs. 300 promotional balance. There are bank payment options as well, as illustrated below.
Axis Bank for Paytm Wallet Refill
Cash deposits can be made through Axis Bank pay-slips. Axis Bank is a reputed bank in India operating at all major cities, and you could probably find a branch very close to you.
All branches of Axis Bank offers Pay-in slips, ask the on-duty person at the bank if assistance is required. However, refilling money into Paytm wallet using these bank slips is very easy and simple.
All it takes is the cellphone number that was used to register with Paytm in the first place. However, mention Paytm Easypay on the slip and make sure you have written the correct mobile phone number. Any mistake is irreversible.
Add cash to Paytm wallet Online
However, you could refill Paytm account via online methods as well. Method of this transaction would be NEFT/RTGS transaction. Having an Axis Bank account would be beneficial, but any other bank account with Paytm payee option, online banking and online transfer features would be helpful.
Choose Bank Transfer as the transfer method and select Paytm Wallet as payee. The account number will be in the following format – PAYTMxxxxxxxxxx. (PAYTM + 10 digit mobile number)
None of the above mentioned methods will charge any extra amount for the depositor for using Axis Bank's service. However, the refill limit is from Rs. 100 to Rs. 10,000 for now.
Conclusion
Upon refilling, the Paytm account should now be ready for purchase and money transfer. With festive seasons coming ahead, use Paytm as your banking partner for exciting deals.