Plastic money is the mostly used form of money these days. Transactions are made much easier and safer through ATM debit and credit cards, and currently almost all banks in India issue Credit cards – either debit or credit, as the account owner requests.
However, State Bank of India offers a lot of privileges to their account owners when it comes to their Credit cards like changing the PIN number of the card, sending money to other banks or changing a home address associated with an SBI Credit card without visiting the bank at all!
This reduces the trouble of going through traffic to reach a bank, also eliminates the need for filling up numerous paper works to get simple tasks done. It's all hassle-free and done at ease.
How to Change SBI Credit card Address Online
State Bank of India (SBI) offers an easy to use online platform. Any customer with a smartphone or computer and active internet connection would be able to access this platform. However, for convenience we prefer using a computer with high speed and secure internet.
These are the processes to change address associated with SBI Credit card online :–
1. Go to www.sbicard.com. The website may take some time to load. Make sure your computer has the date and time up to date, otherwise a security error might show up on screen.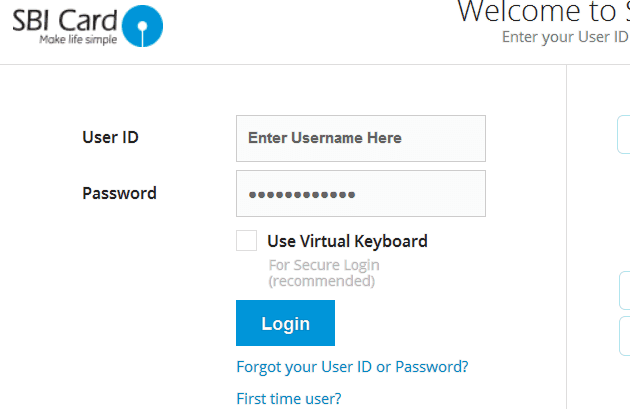 2. The website is going to ask for username and password for an account. If you haven't created your SBI online account yet, one is required. However, like every other easy process opening an online account with the SBI bank website doesn't require a trip to the bank.
3. Once you have opened your account, log in using the username and password. Use the credentials you have just created in the SBIcard.com platform.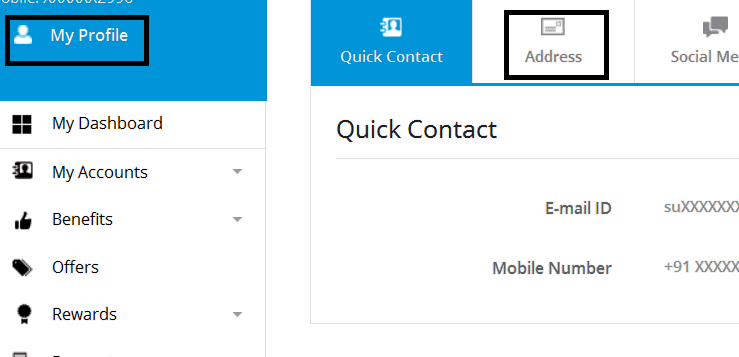 4. Once you are logged in, click on the 'My Profile' option on the webpage. Now click on address link, a new page should show the customer's cellphone number, email address and mailing address as registered with the bank's system.

5. Once you click edit on the address, the SBI system will generate an OTP and send to the cellphone number registered with your account.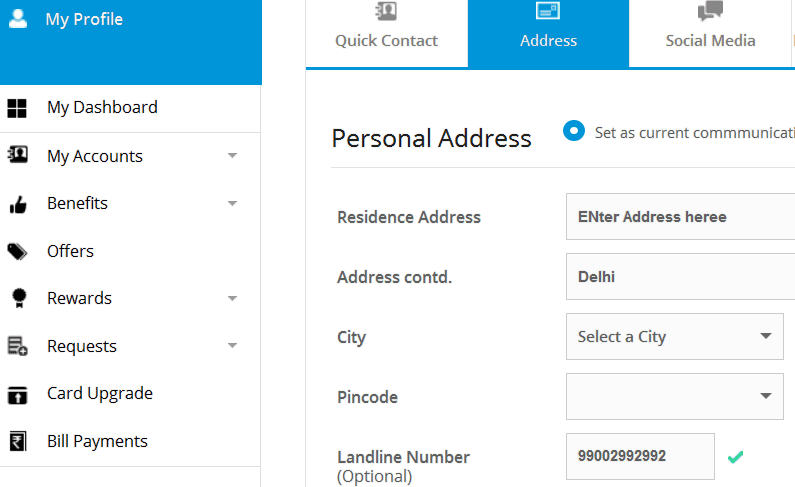 However, the bank will still ask for supporting documents (KYC: Know your Customers) as a proof of your new address. Follow these steps to submit KYC documents online:
1. Login sbicard.com and click the "my account" tab. Next click "submit KYC documents".
Here are list of KYC documents
2. Now browse scanned current address proof, photo id proof ( voter card, pan card etc.) and passport size photograph, then submit it.
Use a reputed courier or mailing service to submit the papers to a nearest SBI bank branch. A visit to the bank would not be necessary.
Conclusion
Changing an SBI Credit card's address through the online interface is quite easy; and saves a lot of hassle.