Banking refers to the financial industry that deals with handling credit, cash and other types of financial transactions. The banks provide a safe place for people to store their surplus cash and get benefit from them.
Banks also provide different types of credits to individuals to help them meet their diverse requirements in life. So, if you are looking for detailed information on banking then you have come to the right place.
Banks offer a variety of savings and checking accounts for individual and business use. Whether you are simply concerned about saving your money and getting interest on the amount kept or get more benefits like loan and over draft facility, a bank can offer you all that and lots more.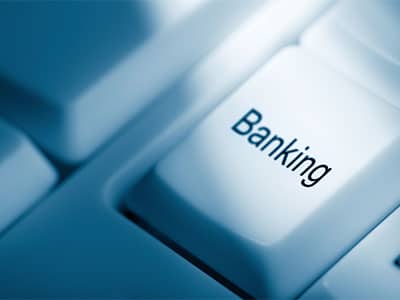 Besides offering personal loan, the banks also offer different types of business loans, home mortgages and car loans. The banking activities can be classified into five different types:
Business banking – It provides services to the mid-market businesses
Corporate banking – These financial institutions are directed at the large business entities
Retail banking – This type of banking directly deals with individuals and small businesses
Private banking – This type of banking usually provides an array of wealth management services to high-net-worth people
Investment banking – This form of banking related to the different activities on financial markets
Banking is one of main drivers of world economy as it provides the much needed liquidity to businesses and families to invest for future.
The facility of bank loans and credit facility implies that you do not have to save money before going for higher education or buying a house. Business loans allow individuals to realize their dream of starting a company or working on the expansion plans without worrying about the flow of funds.
So, what makes banking institutions so safe?
The banks are safe and secure institutions to save you money because they are insured by Federal Deposit Insurance Corporation. The banks also pay a certain interest rate on the amount of deposit.
The banks keep ten percent of the deposited cash at hand and the remaining they use to give loan to individuals and businesses. The banks earn their income by charging high rates of interest on the loans they give to people.
What are the different types of banks?
Now that you know what is banking, let's take a look at the different types of banks that are available.
The commercial banks are the most common types of banks, and they are called commercial because they mainly deal with deposits/ loans from large businesses or corporations.
The community banks operate locally and they empower the employees to take local decisions to better serve their clients.
Some other types of banks are co-operative banks and credit unions, private banks, postal savings bank, Internet only banks and offshore banks to name a few.
Banking industry has evolved and changed a lot from what it used to be in the past. Today, most banks offer online banking solutions to help customers make various transactions from the comfort of their home.  We hope this information helps you understand the banking definition and how it works.