As we live in the digital era, it is quite likely that we use our HDFC cards for purchasing or paying our utility bills. As we use our cards for such purpose, we earn reward points. It is useless to have those points stored; it is best to redeem them.
The best way to redeem the points is to do it through net banking process. There are appropriate steps which you need to follow.
Method 1: Redeem HDFC Credit Card Reward Points to Cash Through Online Banking
Step 1. You need to log in to the net banking account of HDFC using the customer id and password that you have.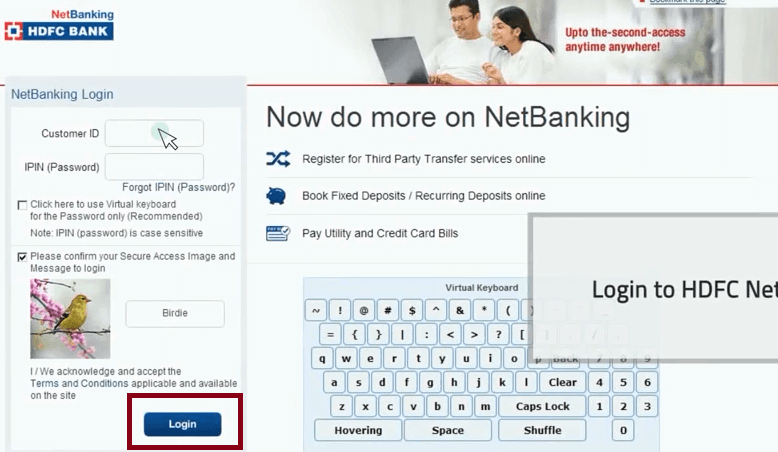 Step 2: You have to select the 'Cards' option which is on the menu bar and select your card number, then click 'continue' button twice.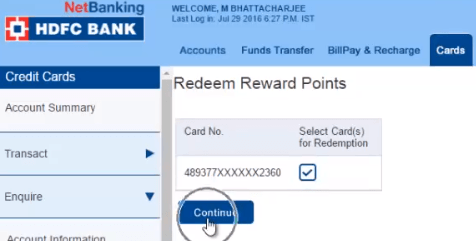 Note: You need to turn off pop-up blocker to enable HDFC Rewards Page to open.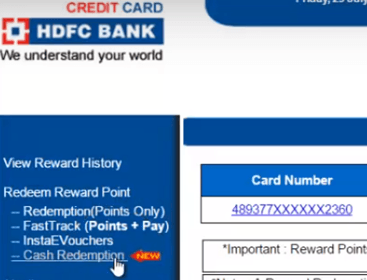 Step 3: On the left-hand side, you will see the 'Cash Redemption' option which you have to select to have your reward points redeemed for cash.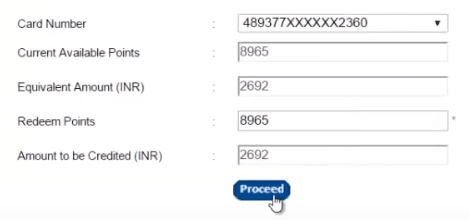 Step 4: The cash amount will be credited to your account after you have entered details like card number, available points, the amount in rupees and the points that you want to be redeemed and click the 'proceed' button.
Method 2: Redeem reward points for HDFC to Cash by Calling on Customer service centers
You can easily call the customer service e centers of HDFC  1800 266 4332 and have your reward points redeemed.
Method 3: HDFC Reward points Redemption Through post
You can mail the filled in redemption form to relevant authority of HDFC to have your points redeemed.
Method 4: HDFC Reward Points Online redemption 
You can redeem your points through online mode too. For doing so, you need to login to HDFC Net banking portal and click on 'credit cards' tab.
You need to register your credit card and after that be on Redeem Reward Points tab.
As you select your card, you will be in the Redeem Reward Points section.
Then you need to select online redemption and the point range to view the catalog from where you can select items that you can add to shopping cart and place order.
Method 5: Points and Pay
This is also an option of redemption of the points that you have accumulated.