The RBL bank credit card reward points system is India's first digital reward redemption program provided by the RBL bank. On April 1st, 2015, this novel scheme was launched to bring the novelty of reward experiences to the Indian populace.
Using this facility, RBL clients may redeem their accumulated points on a host of services, such as hotels, flights, latest technological gadgets, mobile recharge, retail shopping vouchers, customized personal gifts, and many other exciting outlets.
This loyalty program uses a straightforward procedure. An RBL client with the 'privileged' status is automatically enrolled to avail of the rewards program. The client needs to use their credit card to accumulate points. Each point accumulated is equivalent to 25 paise in real currency. Once enough points have been collected, clients can avail themselves of a host of redemption options.
Steps to Redeem RBL Credit Card Reward Points Online
Follow the given steps to quickly and easily exchange your accumulated RBL Reward points for exciting luxury offers:
Step 1: Visit the website rblrewards.com and proceed to login into your account using your unique identification number and account password.
If you are a new user, you have to register your credit card online. For registration, click on Register here!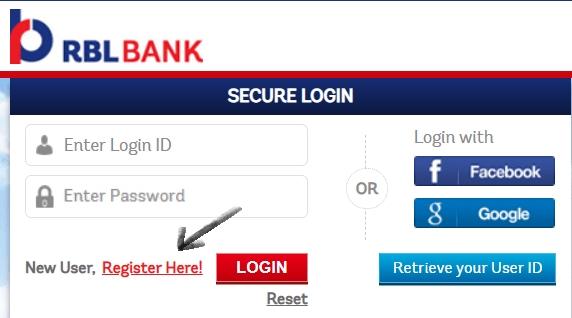 Step 2: Nest you have to enter your card number and date of birth. Then, click GENERATE OTP.

Step 3: Next, enter your OTP sent to your registered mobile number and click the OK button.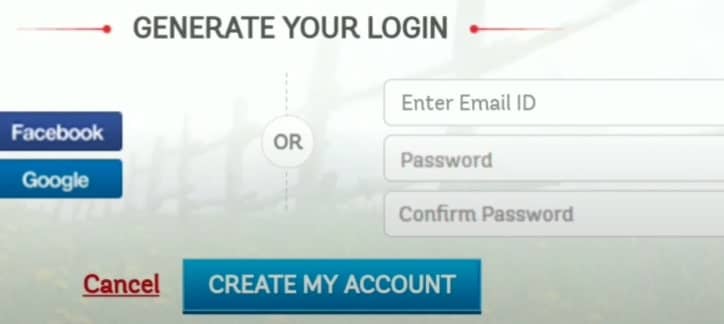 Step 4: Now next you have to create an account using an email address. Enter email address and password, then click on Create My Account. Your account will be created successfully. Now you can log in to the RBL reward site.
Step 5: In the next step, choose the modality via which you would like to redeem your points. The following options are available to you:
Get the most economical and competitive offers on your hotel stays and flight bookings. Clients may use reward points for the full payment of hotels and flights or utilize their points in part—further, flight bookings are made this way with no blackout dates or restrictions on seat choices.
Explore RBL's amazing catalogue of products ranging from fashion and accessories to the latest gadgets on the market. Clients receive exclusive access to many products, which they may pay for using reward points fully or in part.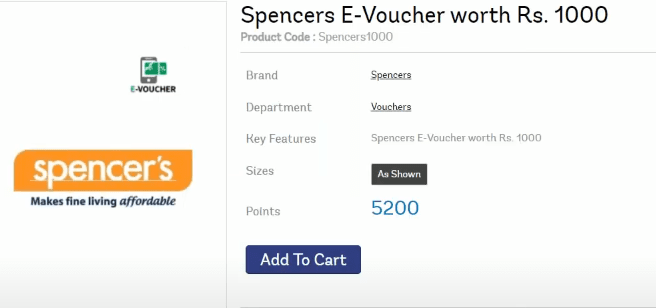 You may complete your mobile recharge using your RBL reward points. This is a quick and easy option if you work from home, unwinding at a restaurant, or are on holiday to a remote location.
Redeem retail vouchers across a wide array of platforms which include groceries, lifestyle products, and so forth.
Experience an exclusive collection of curated and personalized gift options for you and your family.
Add any product to the cart and click on proceed to payment.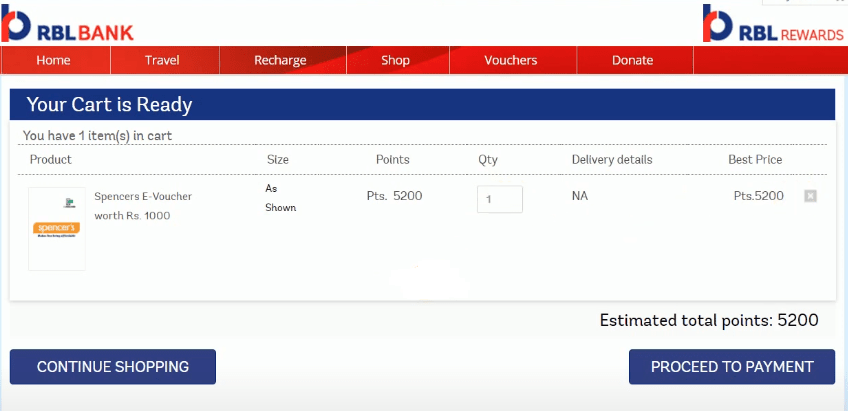 Step 6: Next, click on redeem points and select the number of points you'd like to redeem. Enter the authentication OTP, which shall be sent to your registered phone number to complete the redemption process.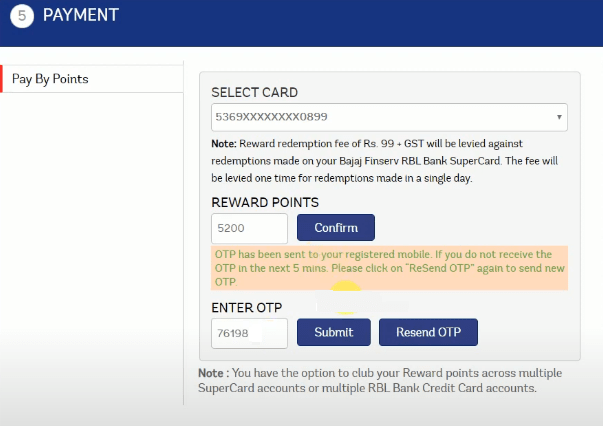 Important Note: As of 1st June 2019, a redemption fee of Rs 99 shall be deducted along with each point's redemption. One deduction shall be applicable for any number of redemptions done in a single day.
This loyalty scheme is a wonderful way to make the most of your credit card usage and benefit from this usage in many ways. Clients are able to enjoy a host of valuable offers due to their affiliation with the RBL privilege program.
This comprehensive guide attempts to provide users with an easily-to-follow roadmap, allowing them to redeem their points quickly and easily. For other information regarding this scheme, kindly contact your nearest branch, or visit https://www.rblrewards.com/Page/AboutRBLrewardsMembershipProgram.aspx for further information.