State Bank of India introduced the State Bank of India Anywhere Personal App which is an effort from the bank to bring Retail Banking to mobile. SBI Anywhere App is the advanced version of the SBI freedom app. SBI offers its Internet Banking facilities on mobile through this app.
Users can perform several banking activities on their mobile including order cheque book, account statement, requesting new ATM Card, transferring funds, opening an E-Deposit Account, Paying bills, etc. If still, you are using Internet Banking for transferring funds to beneficiaries, you need to go smart and get this SBI Anywhere App downloaded on your mobile.
The process of transferring money from the SBI Anywhere App is quite simple, but you need to follow the step-by-step process for executing the work successfully. The foremost work for successful money transfer is adding the beneficiary. You need to wait until your bank approves the beneficiary addition.
Steps to follow for transferring money from the SBI Anywhere App
Step 1: You need to get registered on the SBI Anywhere App from google play store and follow the steps for transferring money from SBI Anywhere App. Download the SBI Anywhere App on your mobile and tap to open it. Now enter username and password, then click the login button.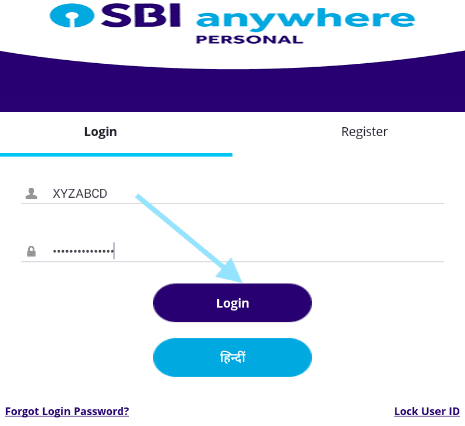 Step 2: Select Fund Transfer featured on the homepage.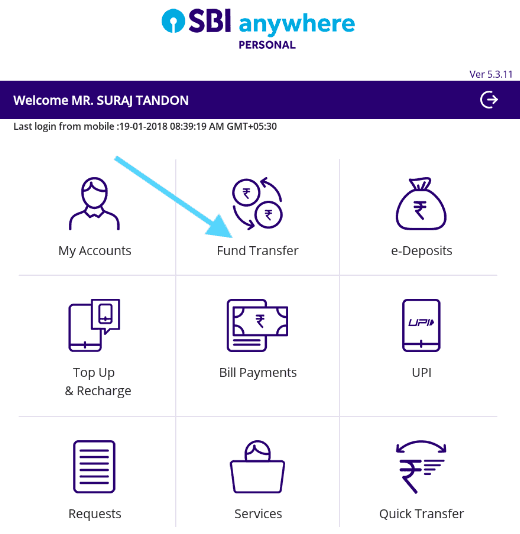 Step 3: You will get directed to a new page on which you need to tap on Quick Transfer.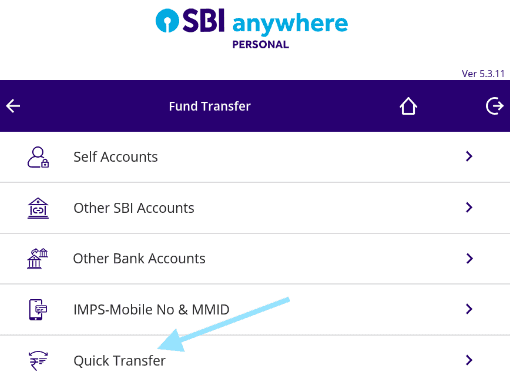 Important Note: The SBI Anywhere app allows transferring funds using quick transfer for which you need not add a beneficiary, but with such feature, there is transfer limitation. You can't transfer more than Rs 10, 000 per transaction and in a day you can't transfer more than Rs 25000.
If you wish to transfer Rs 25000, you need to add Beneficiary in SBI Anywhere App. After adding beneficiary, select 'other SBI accounts' if beneficiary belongs to sbi bank and select 'other Bank Accounts' if beneficiary belongs to other banks, then transfer money.
Step 4: A new page will open featuring two options, i.e., Send Money and Receive Money. Tap on Send Money!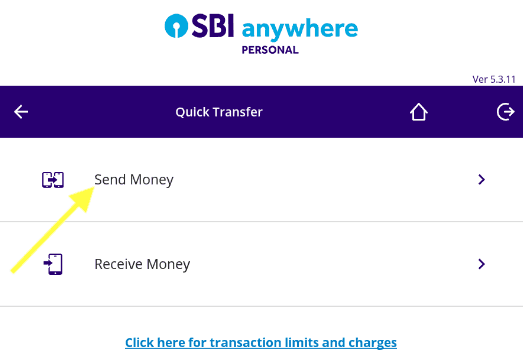 Step 5: Here, you need to select the debit account number and click on Pay Using Account Details.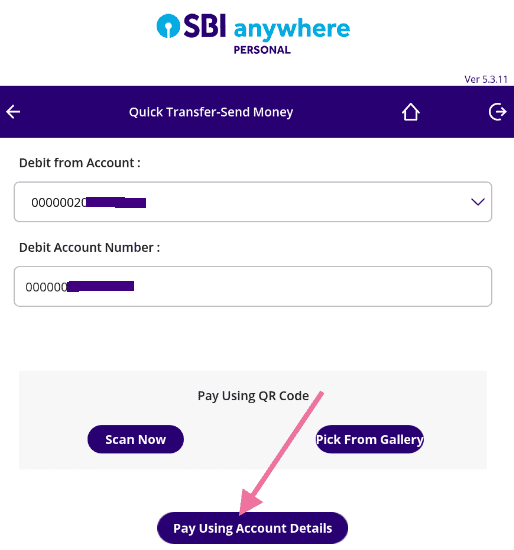 Step 6:  A new page will open where you need to enter the bank details of Beneficiary. You also need to enter the amount you need to transfer. After entering the details without any error, you need to tap on submit.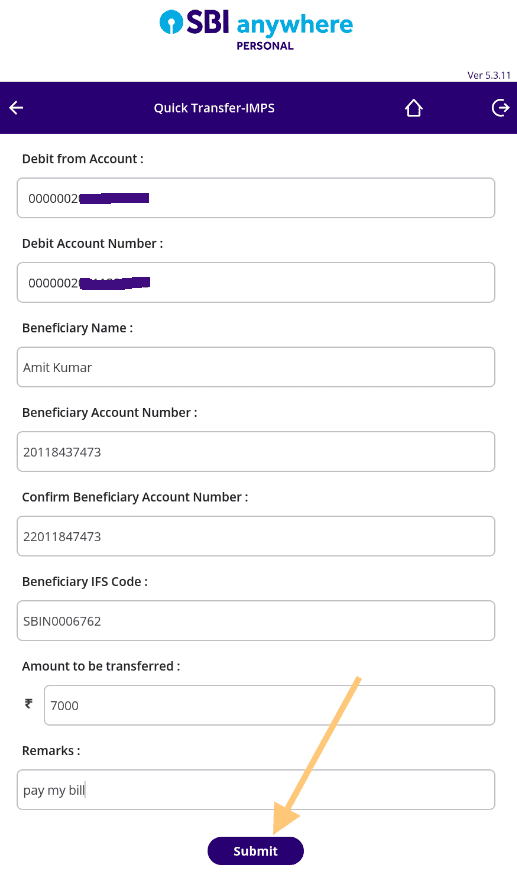 Important Note: Before tapping on Submit, you will see a box for Remarks. It is optional to enter Remarks, you may or may not enter the remarks and click on Submit. Now you require confirming the entered choice. Go through the provided details as well as the amount to be transferred and confirm.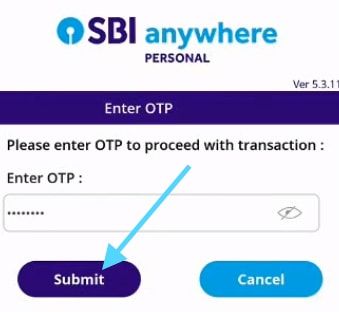 Step 7: Tapping on the Confirm button, you will receive OTP on your registered mobile number. You need to enter the OTP in the provided box and click on Submit.
You will receive a message about a successful transaction. This message will contain the details about transaction details and reference ID.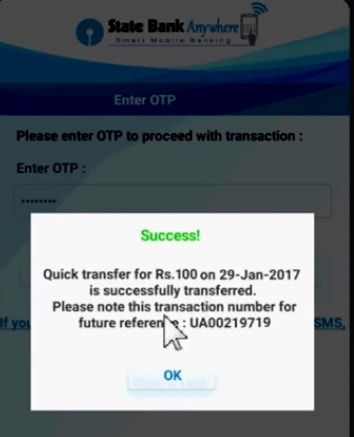 Fund transferring through the SBI Anywhere App is quite easy, and any SBI account holder can access this service. You must enter the credentials without any errors and before final confirmation, go through the registered details. Following the simple steps, you can successfully transfer money from SBI Anywhere App to any account!