If you are an employee, you must be aware of UAN number! UAN number is Universal Account Number allotted to the government as well as private employees. EPFO- Employee Provident Fund Organization allots the 12 digit UAN.
If you switch over your job from one company/organization to another the UAN number remains same, though the Member ID keeps changing in the process. What if you forgot the UAN number?
You can recover forgot UAN number by different methods.
Different ways to recover forgot UAN number
You can approach the HR of your organization and inquire about your UAN number. Every employer does have the UAN number details of every employee.
You can check for the UAN number from your pay-slips issued by the HR.
Give a missed call to 011-22901406 from your registered mobile number. You will receive an SMS containing UAN details.
You can check the UAN number online from the official website of EPFO. To recover the UAN number from the website, you need to activate your account providing the account details.
Steps to recover UAN number online
Step 1: Visit the official website of EPFO https://unifiedportal-mem.epfindia.gov.in/memberinterface and click on Know Your UAN Status below the login form.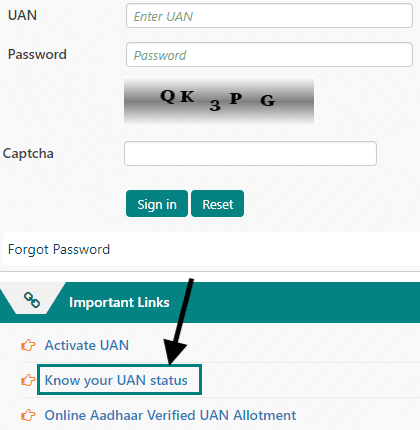 Step 2: There are three ways to know your UAN number: Using Member ID, AAdhar or PAN. Here we are entering our PAN details. Next enter your Name, Date of Birth, Mobile No, captcha and get authorization pin button.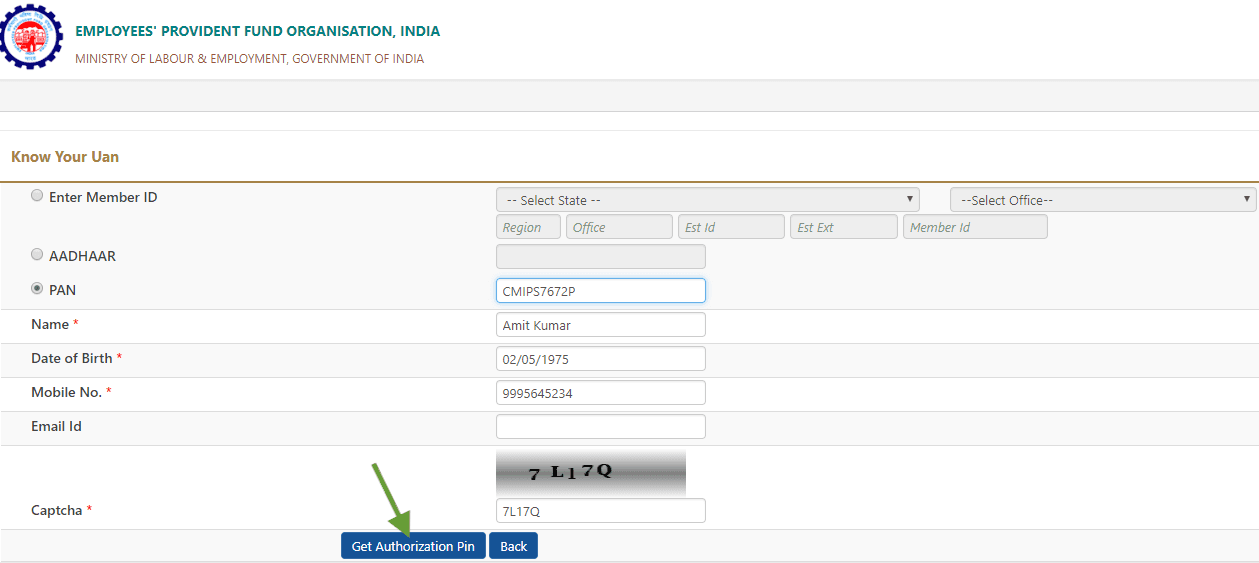 Step 3: You will receive an OTP on your mobile number which you need to enter in the provided box and click the Validate OTP and get UAN. After verification of the mobile number, the screen will display OTP ID which you need to note down.

You will receive the details on your mobile number via message. EPFO will generate a UAN number and you will receive the forgot UAN number and current UAN status on the registered mobile number.
Before you try any of the above-mentioned options to recover forgot UAN number, you must make sure that your UAN profile is active. If you try any of the options linked to EPFO, you will receive the details via SMS containing UAN, PF Number, Balance, etc.
Note down the details of UAN number, PF number, and Balance and keep it safe for future reference.