The Bank of Baroda is a commercial nationalized bank with its headquarter located in Vadodara, Gujarat, and spread across multiple states with a total of 5481 branches as per the 2007 reports.
This bank aims towards providing services to the common mass as per the Government protocols. However, with its so many active customer bases, a customer may face some sort of issues while doing different types of transactions.
It is to be noted here that the bank provides a very detailed customer complaint zone and in different ways, a problem can be resolved within a very short time. You can file a complaint with the Bank of Baroda online.
With the advent of technology, every bank provides online complaint registration processes which are discussed in detail below. Follow below to register a complaint in Bank Of Baroda Online.
Step 1: You can Book your complaint through the portal of grievance redress, by clicking on the Online Complaint Management System https://bobcrm.bankofbaroda.co.in/onlinecomplaint/.
you will get an option for 'Submit Complaint' and Click on that link to proceed further.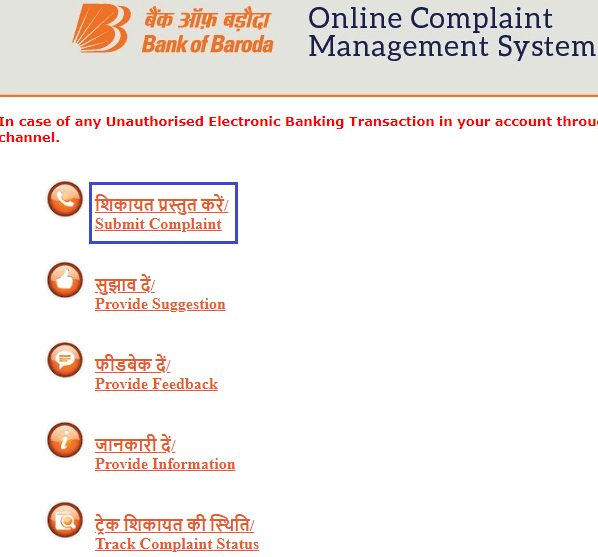 Step 2: First choose customer type and then enter the account number as mentioned in your bank passbook. Next, choose a suitable complaint related and its description option. Click the 'next' button.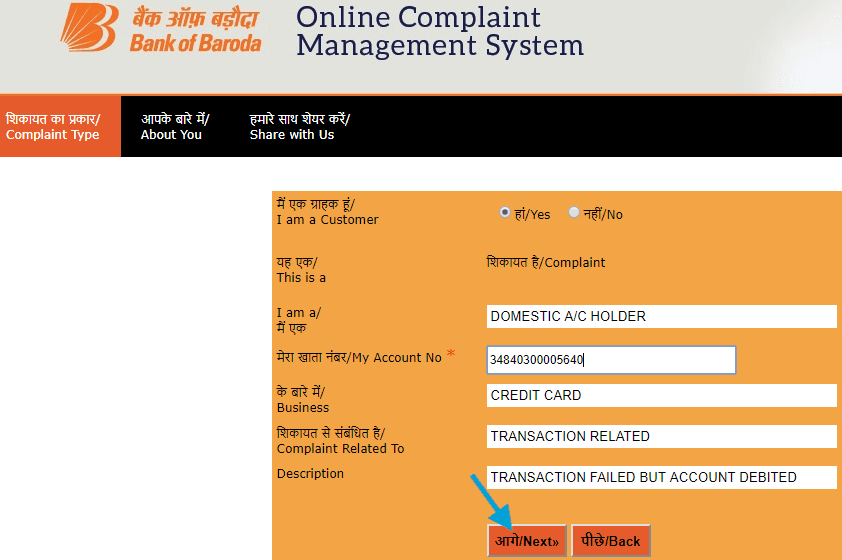 Step 3: In the next page, enter your name,  mobile number, email, and a brief description of your complaint. Click the 'Submit' button after entering the captcha code shown in the image.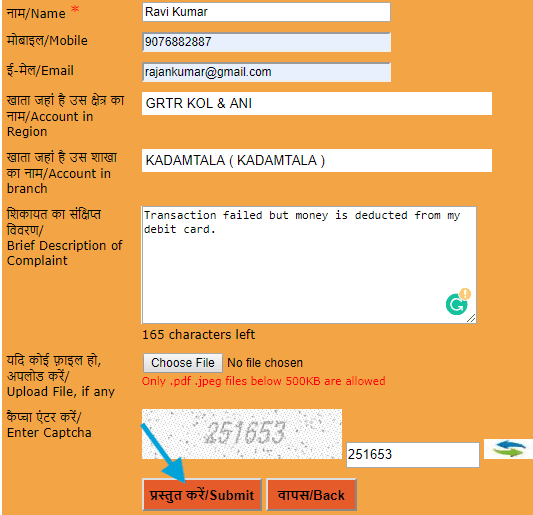 Step 4: Once done, a 'Unique Tracker Id' will be allotted to you which should be kept safely for other future interactions with the bank. You can check the status of your complaint online by using this tracker id in the future.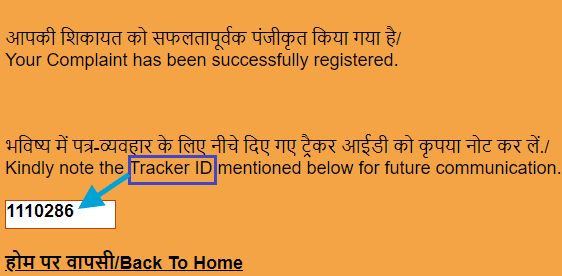 Important Note: Also, in case of emergency complaints such as anything related to your ATM Pin or blocking your card, instead of opting for the Online Complaint Management System, calling the Customer Care number is advised. Dialing this number will help you instantly solve your issues thus assuring the safety of your money.
However, if your complaint is not yet resolved, the complaint can be further escalated to the Regional Level and then to the Zonal Level, and finally to the Principal Nodal Officer respectively. In every level, you will have to pursue with the help of the 'Unique Tracker Id' that has been allotted to you during your initial complaint.
Note: While there are numerous ways to register a complaint online, visiting your bank branch and discussing your problem with the Branch Manager may help you solve your query in a much faster way. Hence, decide accordingly and ensure a happy transaction with your bank!