State Bank of India has a large public banking sector and financial services spread across all over India. It has 15,000+ branches all over India to make sure the public can reach the bank easily. To satisfy the need of these vast customer base, the government bank has recruited more than 2.5 Lakh employees. State Bank of India looks forward to granting access to the people across the length and breadth of the nation, having the largest network in the nation.
SBI came out with an initiative that everyone can have balance enquiry and other small tasks with the help of a small SMS or a missed call. We already informed you about sbi missed call balance enquiry number. In this article, we will be discussing the procedure by which a customer can check the SBI balance with the help of an SMS.
Steps to Follow to Check the SBI account balance by SMS
You need to connect your SBI account with your mobile number. You can do this by simply visiting the nearby branch of SBI, there the hardworking panel of the employee will guide you. After this, you have to register your mobile number for a Quick missed call banking service. From the linked mobile number, you need to send a registration request SMS to a toll-free number. The SMS format is:
Send SMS, 'REG Account Number' to 09223488888
For Example REG 12345678910
You will receive the confirmation message to your registered mobile number.
Once you have registered your mobile number with your State Bank of India account, you would now be eligible to check out your bank balance through SMS. To check out the same you would have to carry out a few simple steps:
Open the messenger inbox from your mobile phone.
Write 'BAL' in the write a text portion of the message. Please make sure that you type the words in Capital letters.
Now you would have to forward the message to 09223766666.
Once you have done this, you would only have to wait for the message from the bank with your account balance.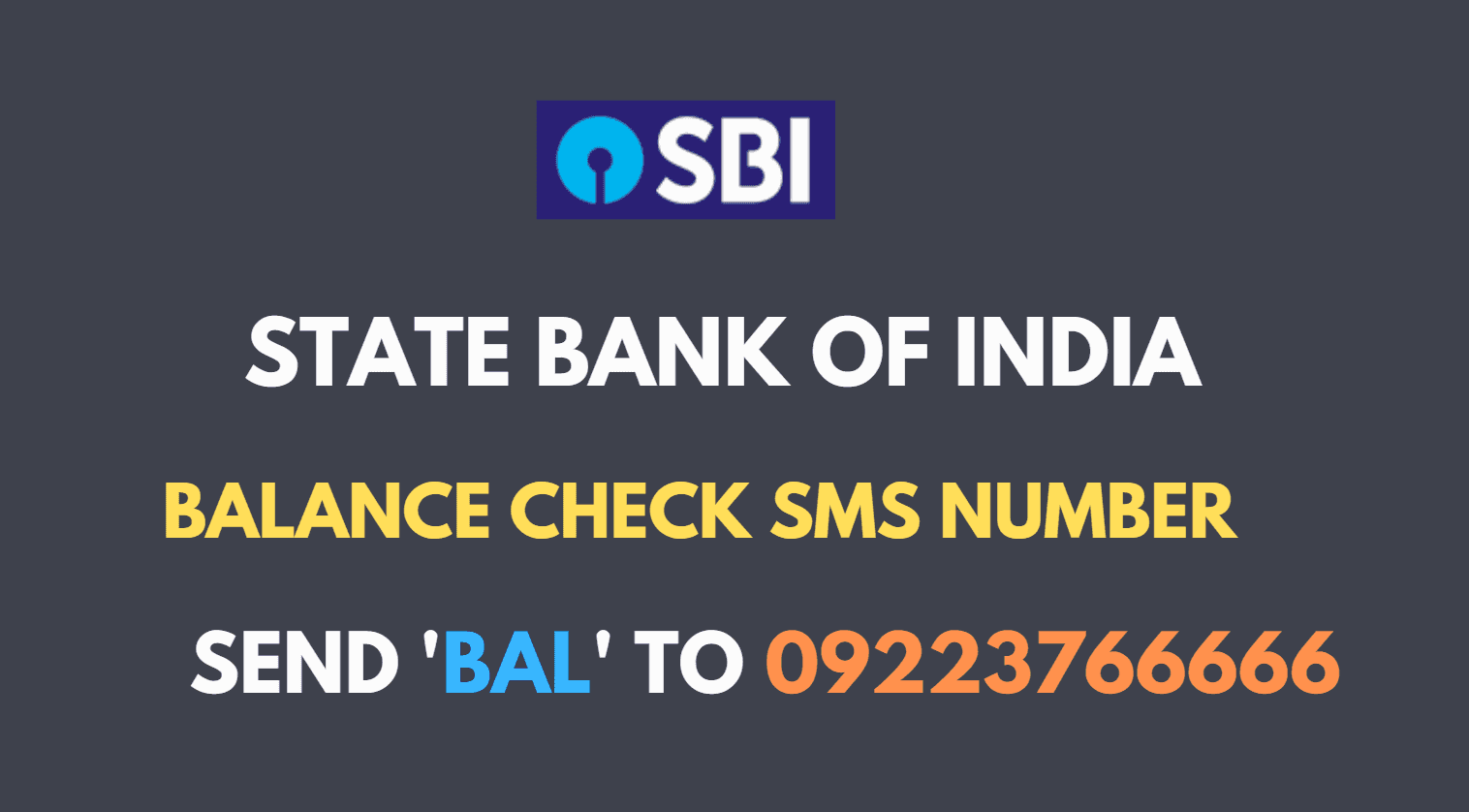 Important Note: One thing that you should keep in mind is that you would get the account details on sending SMS only from your registered mobile number. Thus, make sure that you are using your registered mobile number while sending the message.
भारतीय स्टेट बैंक का अकाउंट बैलेंस जानने के सभी तरीके:
| Services |  Balance Enquiry |
| --- | --- |
| Missed Call number | 09223766666 |
| Balance Enquiry by SMS | Send 'BAL' to 09223766666 |
| Toll-Free Number | 1800112211, 18004253800 or  080-26599990 |
| Email | [email protected] |
| Mini Statement | SMS 'MSTMT' to 09223866666 |
We hope that we have been able to guide you perfectly on the lines that you should be using to get the balance on SBI with the help of SMS.