Central Bank of India being one major bank in India, do a lot of financial and individual financial processing job. Anyone who bears an account with Central Bank of India can check their bank balance through different ways – by logging into the online banking platform or by a missed call to a specific number provided by the bank. None of these procedures will incur the bank account holder any money, it's a toll-free system.
Register a Number
Note that, the balance checking feature using text message or missed call is only available to an account's registered cellphone number. Not just any random cellphone number would work with these two balance checking procedure.
To register a cellphone number against an account, simply fill application form with account and mobile number details and submit it it to Central Bank of India home branch. You will receive PIN with in 5 working days.
You can also walk into a Central Bank of India ATM machine and add a phone number using the customer menu on the ATM machine.
Check Central Bank of India balance through Sms
If you have activated the sms related service, then you can enquiry account balance through sms:
Type: "BALAVL <A/c No> <MPIN>" and send it to +919967533228.
Check Central Bank of India Account Balance through Online Banking

Login to the Central Bank of India online platform using your user name and password.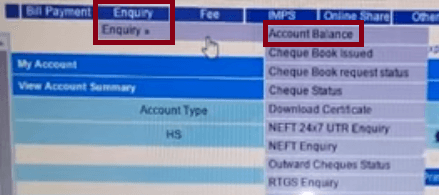 Once you are logged in, click the 'Enquiry' from Menu and check 'account balance'.
Check CBI Balance by Missed Call
Central Bank of India offers a very easy method of bank balance inquiry through missed call.
To know the bank balance, call any of the following numbers here :–
Balance Enquiry 09555244442

For Mini Statement 09555144441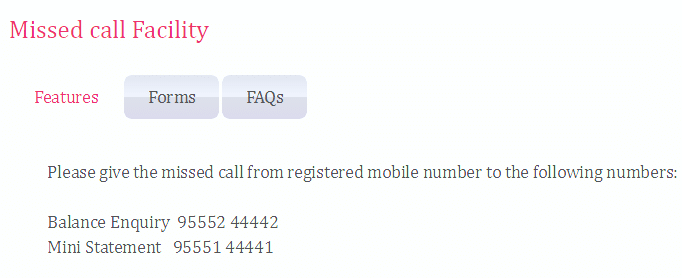 It's an automated system. The other side will not pick the call, instead the call will be dropped and the customer will receive their bank statement in a text message if their number is registered with the Central Bank of India platform.
Conclusion
Central Bank of India makes the account balance checking procedure easy by initiating the missed call feature with two really easy numbers. And for traditional methods, the online platform is always there.