Technology is making our life easy and visiting the bank for balance enquiry is now a thing of past. It is easy to check the balance by sending a message to the bank.
If you don't know how to check the balance in your State Bank of India's Bank Account then you can follow the steps mentioned below to check the balance with a text message.
स्टेट बैंक ऑफ़ इंडिया बैलेंस इन्क्वारी सर्विस के लिए मोबाइल नंबर दर्ता करे…
Registration of Mobile Number in SBI
If you are using the service for the first time, you need to register your mobile number for the service. To register, ensure that you are using the mobile number which is there in bank records.
To register the number you need to type '

REG

Account Number

' and you need to send this text message to 09223488888.
Once you send the message, you will receive a confirmation message about the same. Now you can check the balance through SMS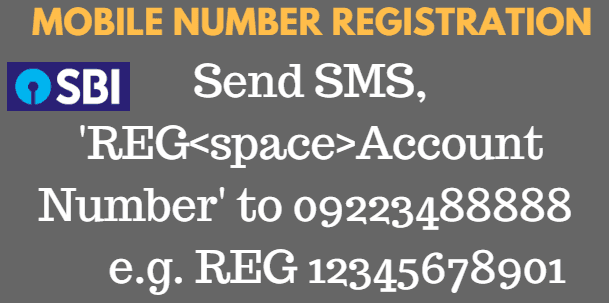 Checking the Balance By Missed Call
To check the balance in your account you can simply type "BAL" and send it to 09223766666. You will receive a text message with your updated balance in an account.
Alternatively, you can also give a Missed call on 09223766666. The call will get disconnected after one ring and then a text message with your account balance will be sent to you. Check out more methods to check sbi account balance.
In case you are unable to register or you are unable to check the balance, follow the steps mentioned below:
Ensure that you are sending the right message to the right number.
Ensure that the mobile number register with the bank is same as your mobile number.
If you have verified the points mentioned above and you are still not able to avail the service then you need to visit your branch and get in touch with one of the executives.