IndusInd Bank is a new generation bank head-quartered in Pune, Maharastra. It was established in 1994 with a vision to provide commercial and transactional banking products and services. Mr. Srichand P Hinduja named IndusInd Bank on Indus Valley civilization. IndusInd Bank has over 5000 distribution points and 2000 branches. In the Financial Year 2017, it had generated a revenue of Rs. 18,577.66 crore.
IndusInd Bank is known for its specialized services which include microfinance, personal and & commercial vehicle loans, and various other similar banking services. In this article, we will be discussing the various methods to get customer id of IndusInd Bank.
1. Using the Mobile Application
Step 1: Install the mobile application by clicking the following link https://play.google.com/store/apps/details?id=com.fss.indus&hl=en_IN
Step 2: Accept terms & conditions and enter the mobile number from which you have registered in IndusInd Bank.
Step 3: Select 'Register Now' and chose the option of 'Continue'.
Step 4: Once inside the app, you would get your Customer id
2. Using Documents of the Bank :
While opening your account with this bank, you would have the various banking documents which include your passbook and cheque books. You can also check the documents to get your IndusInd bank customer id.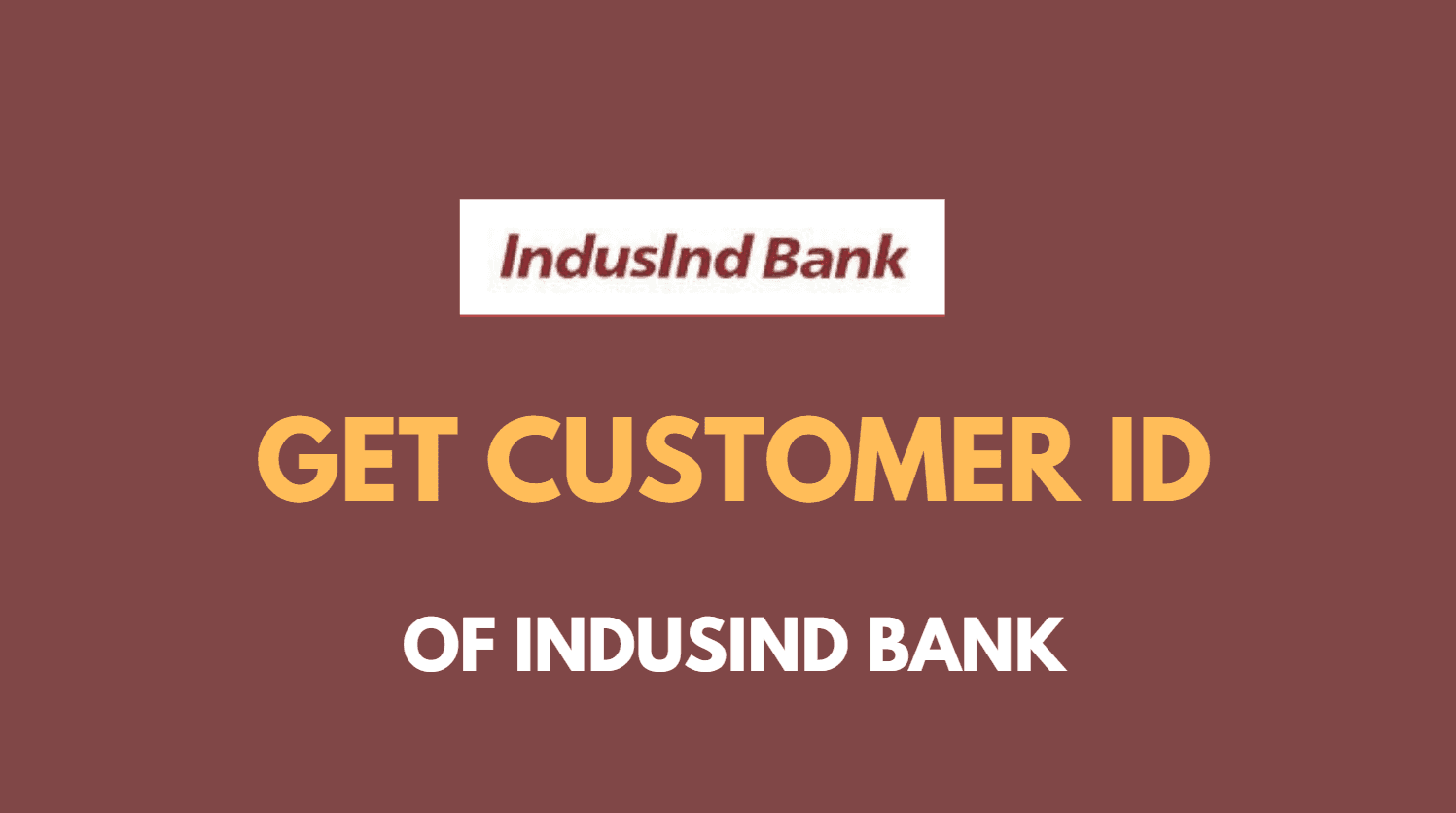 The various documents which might just have your user id are a statement, cheque book, and welcome letter. These are the documents which contain your Indusind Bank customer id.
3. By Visiting Branch
The IndusInd bank is regarded as one of the best banks in the nation. To make sure that it does not compromise on the level of customer satisfaction, it helps make sure that the customers get the perfect support in the bank. If it so happens that the customers are not able to find their customer ids and other details in any of the modes mentioned above, they can surely visit the nearest branch.
All that you would need to do is to make sure that you reach out to the nearest branch of the Indusind bank. IndusInd bank with about 27,000 of its employees would be ready to help you with your problem.
Services
Contact details
Toll-free Customer Care number
1860 267 7777
Email
[email protected]
Head office
IndusInd Bank Ltd, PO Box 9421, Chakala MIDC, Andheri (E),
Mumbai – 400 093
A customer can call or mail on the following to clear their doubts:
For all customers (call) : 18602677777
For premium banking customers (call): 1860 267 7777

For Indian customers (e-mail): [email protected]

For NRI (e-mail): [email protected]
This bank never leaves a consumer unsatisfied by providing ample opportunities to solve all issues that the customer might face. This has reflected in the number of active customers that the bank has registered with them. In this article, we tried to help you with some of the methods to retrace the customer id of IndusInd bank.