The City Union Bank Limited is a very well-known prominent Indian bank. It was earlier known as The Kumbakonam Bank Limited and was initiated as a limited company on 31 October 1904. The bank initially began as a small regional bank in the Thanjavur district in Tamil Nadu.
The City Union Bank offers a plethora of technological services like net banking, mobile banking, Bulk Note Acceptors, self-service kiosks, and Point of Sales etc. Thus, the bank is determined to provide the best and the latest services to its customers in lieu of their trust.
To serve the needs of customers hailing from different strata of society, the bank has a wide base of savings and deposit products to cater to the demand of various customers. It thus offers many loan products to meet the financial needs of small individual customers as well as large industries.
In the FY 2016-17, The Bank had a market capitalization of ₹12,529.92 crores ( that is US$1.8 billion). The bank has been expanding itself across various cities throughout India. It has a total of 700 branches and has widened its ATMs reach a staggering 1762 locations across the nation.
Steps To Change Your Registered Mobile Number in City Union Bank
Step 1: Firstly, approach your home branch of the City Union Bank where you have your account
Please visit the City Union Bank Home Branch and remember to carry the essential documents such as a copy of your Proof of Address like latest Telephone Bill, Aadhaar Card, Passport, etc.
Step 2: There, as for a KYC Details Change form. You can also meet the Relationship Manager or bank Executive and obtain KYC Details Change form from them for changing the registered Mobile Number.
Step 3: Fill up the KYC Details Change form with utmost caution. You may need to fill up the following details: Account Number, your name, type of the account, new registered number. Lastly, having checked all the details, put your signature where required.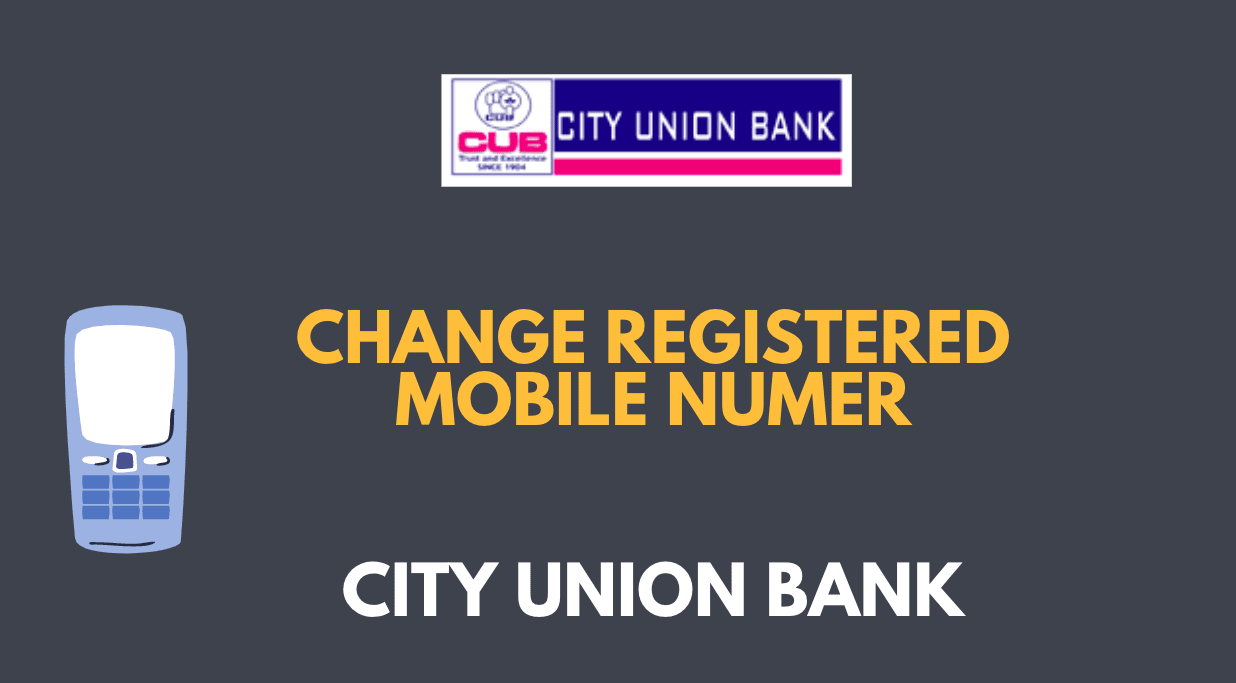 Step 4: Now, submit your KYC Details Change form along with all the necessary documents. This may include submitting the KYC Details Change form along with your Proof of Address, if need be, to the Bank Executive.
Step 5: After cross-verification, you will receive an acknowledgement slip
Step 6: After your form and the submitted documents are verified, your mobile number would successfully be updated. Consequently, you would be notified about the same via an SMS on your new registered number or through an e-mail.
The City Union Bank has provided such simple steps for the ease of the customers. This ensures maximum convenience to the consumers. The bank is committed to hassle-free services and is doing its best to provide quality services always.
What started as a small regional bank of Tamil Nadu, the City Union Bank is committed to extending its world-class services to the entire nation. In the service of the nation, lies true contentment.