Bandhan Bank is a one-stop solution for all your banking problems. It offers world-class banking products and services. The bank caters to all its urban, semi-urban and rural customers alike.
However, the bank is determined to serve and take care of especially those people who are overlooked by the formal banking system and strives to create better education, health care and self-employment opportunities for them.
Bandhan Bank is driven by an invisible force and will towards serving its people better. Bandhan Bank, which started with 501 branches, 50 ATMs and 2,022 Banking Units on day one; presently has 4,559 banking outlets pan-India serving more than 2.01 crore customers.
The bank has mobilized deposits more than Rs. 57,082 crore and its total advances stood at Rs. 71,846 crores making a total business of Rs.1,28,928 crore as on March 31, 2020. The bank is also proud to employ a team of 39,750 employees on the roll.
The bank has made the process of registering and also changing the mobile number easier and quicker. Let us see how.
Steps to register or change mobile number in Bandhan Bank
Step 1: Approach the home Branch of Bandhan Bank. Remember to carry a copy of your Proof of Address like Aadhaar Card, Passport, electricity bill etc.
Step 2: At the branch, ask for a 'KYC Details Change form' or 'Mobile Number Change Request form'. The Accounts Executive would help you out with this.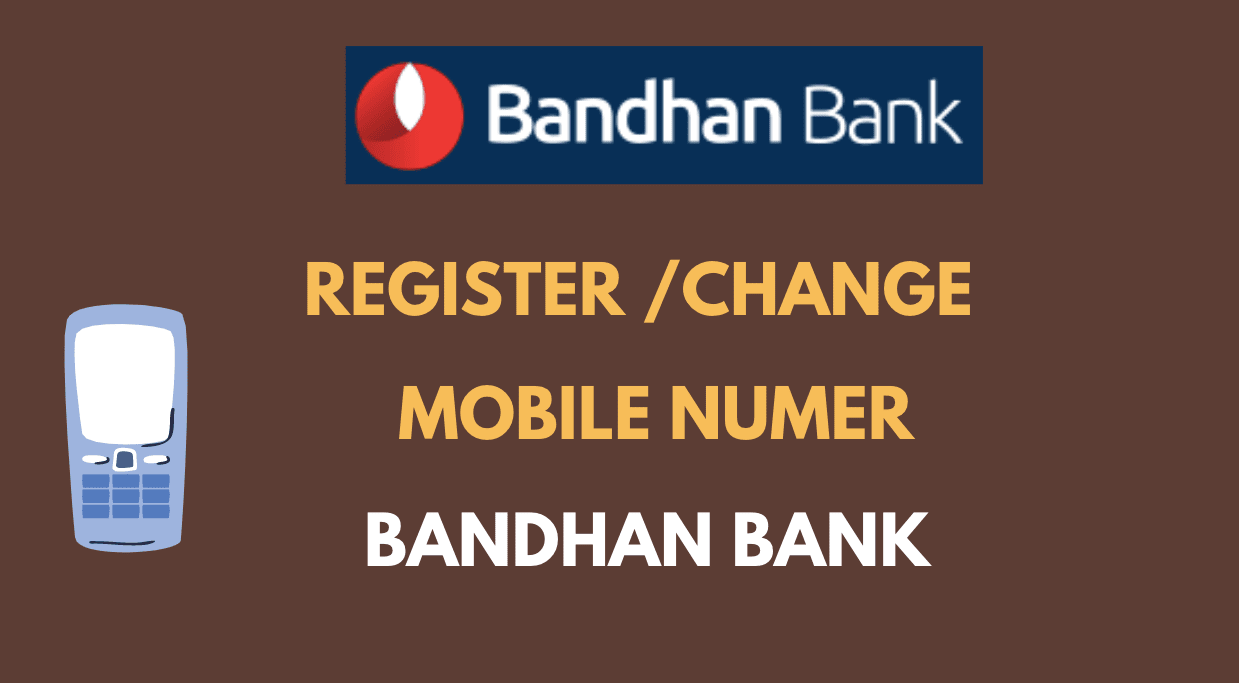 Step 3: Fill the form up completely and carefully. Mention your new Mobile Number. Do not forget to put your signature at the end.
Step 4: Lastly, submit the filled up form along with your Address Proof, if asked for, to the Accounts Executive.
The Accounts Executive will check your details carefully. Upon the successful confirmation of the documents, your registered Mobile Number will be changed. Cross-check carefully once again.
With this easy process, you can change or update your registered mobile number in Bandhan Bank without any hassle.
Important Note: To register your mobile number Bandhan bank SMS banking, type 'REG Account Number' and send it to 09223011000.
Bandhan Bank is determined to offer its best to all its customers who have instilled their unrelenting faith in the bank. It reserves its best interests for its grateful customers.
It is fueled by its philosophy of 'Aapka Bhala, Sabki Bhalai'- Your Good, Everybody's Goodness. Keeping the financial inclusion at the heart of it, the Bandhan Bank is committed to providing a host of dependable products and services to all its customers. It enjoys a healthy competition at par with all the other India's top private and state-owned banks.
The success of the bank can be estimated by the millions of lives it has touched. The bank has made innumerable communities stand upon their own feet. It has been imperative in making millions of individuals and groups realize their dreams.
In other words, banking with the Bandhan Bank, the customers are being an instrument of the big growth story of our mighty nation.
Choosing Bandhan Bank is choosing India and its development.