Have you ever look at the checking account at a bank or credit union? If you have either of these two, you will receive a monthly statement showing the beginning and the ending balances of the account. It will also have all the transactions made monthly.
You may also find a transaction type that has the label POS. POS stands to mean "Point of Sale". A POS transaction is any purchase you have made with your visa debit card, and you have to enter your PIN on a keypad.
Any such transactions that you make get posted to your account immediately. On your bank statement, you will find the POS transaction with the amount you have spent and sometimes even the merchant's name.
Understanding the POS system
The POS system is made up of a combination of software and devices that most merchants used to complete the sales transaction. It also helps them to keep a record of all the transactions made in their store.
Gone are the days where the cashier had to write down all transactions carried out manually. Such an old-school method has been replaced by the efficient automatic systems at checkout registers everywhere you go.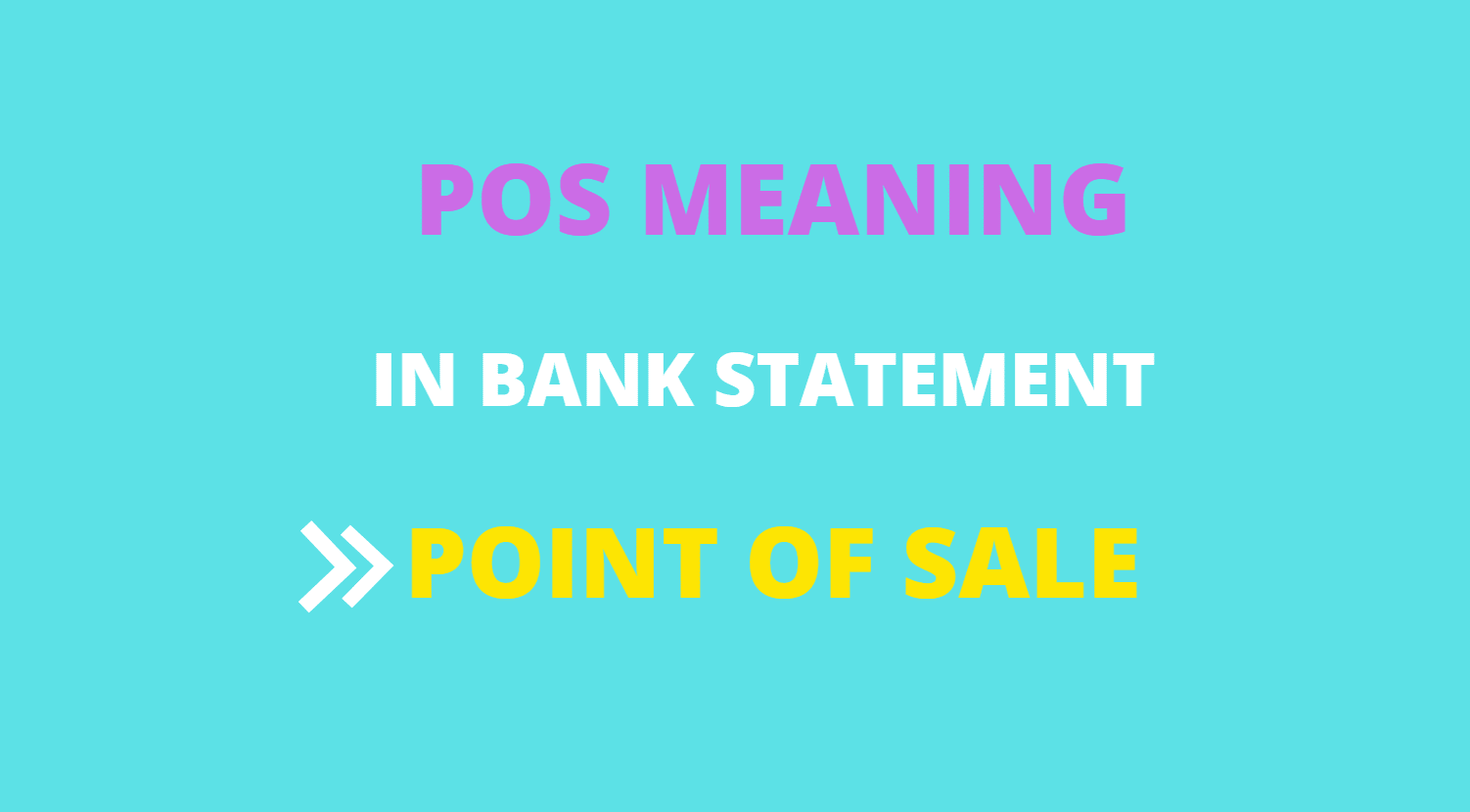 You will find such systems that accept debit cards in grocery stores, restaurants, theatres, and even the local pharmacy. POS systems accept a wide variety of payment methods, which includes:
cash
checks
store credits
Electronic wallets
Money orders
Payment cards, including debit cards as mentioned earlier, etc.
Suppose you have made any such transaction, it out by looking at your bank statement. If you had no idea about this earlier, it must have been confusing to find the letters POS in the transaction place suddenly. You must have been wondering how come you have suddenly spent so many amounts on a thing that you cannot even recognize.
Take advantage of the POS system
Now that you are clear about the POS system, you should take more advantage of it. It is a safe system, and you can get all your transactions using a POS system in your bank statement without any hassle.
Make use of your debit card to spend money from your checking account. It is much quicker and more comfortable than writing a cheque for withdrawing cash from an ATM. Every time you use your debit card in a store and enter the four-digit PIN, you are doing a POS transaction. It is as simple as that.
POS system then checks your entry against the PIN stored on the card chip to verify that you are the bank account owner. If you have enough money in your bank account to complete the transaction, it prints a paper on which the purchase information is given.
You can easily verify the transaction with your bank statement. If you find any POS transaction that you do not recognize, you can report this discrepancy to your bank for investigation. Go cashless and enjoy the benefits of the POS system as it is safe and helps you keep track of all your spendings.