Thane Janata Sahakari Bank Ltd. (TJSB) started its first bank branch in 1972 in Thane city in Maharashtra. After its modest beginning in the co-operative field, the bank has gradually emerged as one of the leading multi-state scheduled co-operative banks in the country. During its fabulous journey of the last 50 years, TJSB has developed a great network of 136 Branches spread all over the states of Maharashtra, Goa, Karnataka, Gujarat, and Madhya Pradesh.
This bank presently offers its customers various banking services and financial products, such as Retail Loans, Commercial Loans, Savings Accounts, Current Accounts, Deposits, Debit Cards, Forex, Bharat Bill Payment System (BBPS), and many more.
Sometimes finding the bank balance of your account becomes essential for handling your finances. Therefore, you should be able to view and check the bank balance details when needed.
TJSB Sahakari Bank provides their account holders with the balance check method. You can check your account balance on your mobile phone by using the missed call number. For example, if you are a Savings Bank Account and/or a Current Account holder with TJSB Sahakari Bank, then you should know about TJSB Sahakari Bank Missed Call balance check number.
So that you can check and view your current available balance amount whenever you want. So stay tuned!
 TJSB Sahakari Bank Missed Call Balance Check Number
Suppose you are a TJSB Sahakari Bank customer and have a Savings Bank Account and/or a Current Account with the TJSB bank, and you want to know your current balance amount in your bank account. But for some reason, you are still wondering about checking TJSB Sahakari Bank balance through missed call.
In such a case, you can quickly know the available balance amount in your bank account by giving a missed call and following some simple steps, such as:
If you want to know your preferred account's balance, just give a missed call to 9212005550 through your registered mobile number. Your call will be disconnected automatically after ringing a few times, and shortly an SMS alert will be sent to your mobile from the TJSB Sahakari Bank. And you will see the details about your updated account balance right in front of you.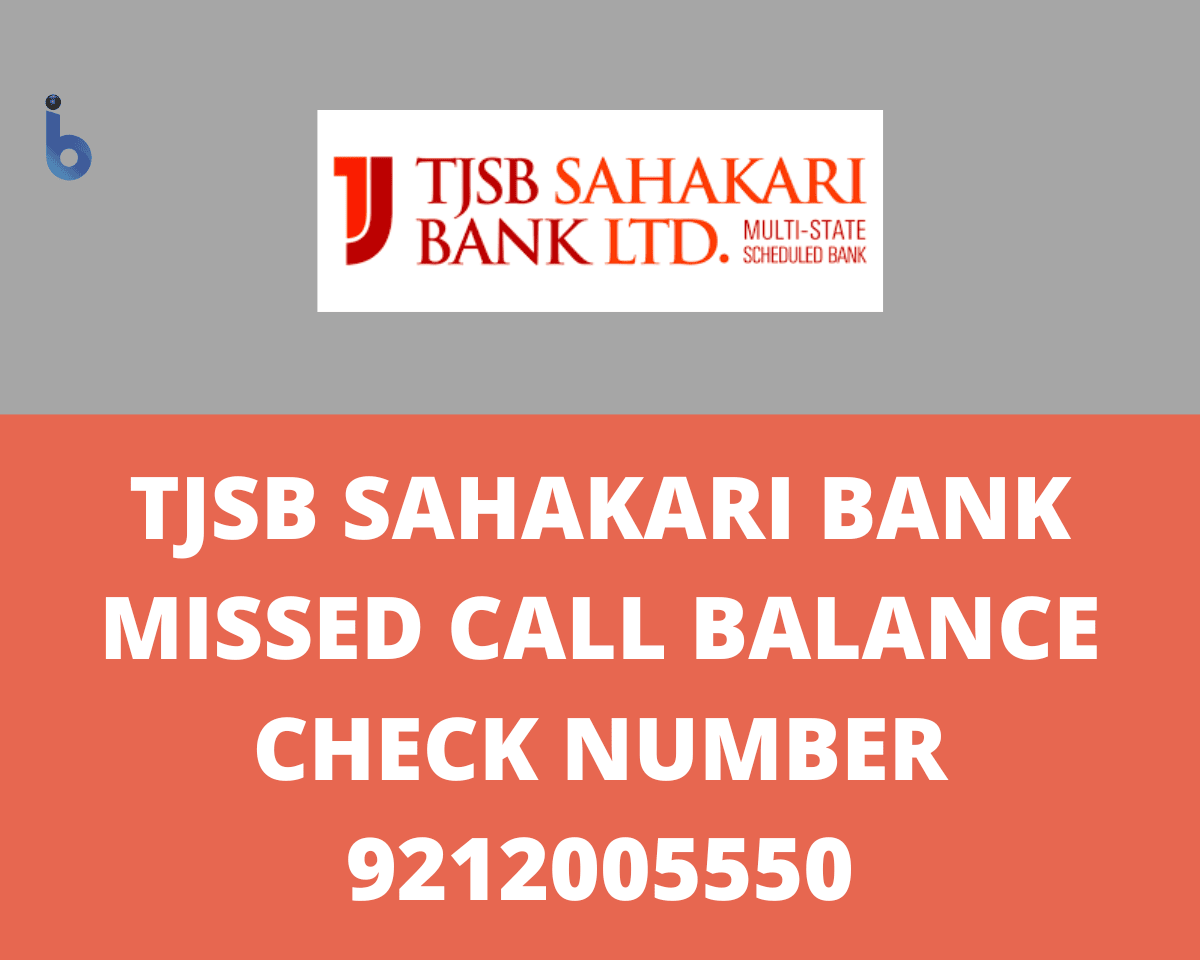 Please note that if you have multiple account numbers associated with the same registered mobile number, then your bank will choose the first account opened by you as the bank customer by default.
So this way, you can easily and quickly learn about the TJSB Sahakari Bank Missed Call balance check number and can do the needful as and when required.
Services
Contact
Missed Call Balance Enquiry Number
1800223466
18002663466
Toll-Free Numbers
9212005550
Email
[email protected]
The Takeaway Thoughts
We expect that after reading this post and with the help of given valuable information there, you have learned the correct knowledge of the TJSB Sahakari Bank Missed Call balance check number.
However, still, there may be some problems arising before you with respect to your account balance details. You should contact the TJSB Sahakari Bank Customer Care and other contact details in such a case. For example, you can reach the customer service team at TJSB Sahakari Bank's Customer Care toll-free numbers, 1800223446 and 18002663466.
Furthermore, you can contact the bank officials at the TJSB Sahakari Bank official website, i.e., https://www.tjsbbank.co.in, or reach the support team at the TJSB Sahakari Bank's email address at [email protected].