Google Pay is a mobile payment service which is developed by Google and made available from within a particular app on an Android mobile device for contactless purchases without the need to visit a separate online site and without seeing or speaking to somebody face to face.
In the Google Pay app, you can effortlessly search for people by their names, email addresses, mobile phone numbers, or even using a QR code so that you may have the option to start a chat, pay that person, or request payment from them, recharge your prepaid or postpaid mobile phone, or make online payments to local shops, or utility bills and many other bill payments. You can just use this app. wherever you see UPI or Google Pay.
One of the various advantages of using Google Pay is that you are always in control of spending money because you can easily access past transactions to view and check bank Account balances in google pay. In this post, we will provide you with complete information about how you can check your gPay bank account balance within no time. So stay tuned for a thoughtful read ahead.
Steps to Check Bank Balance in Google Pay
Suppose you are using the Google Pay account to make transactions and are required to know your account balance for the same. But for some reason, you do not know how to check it. In this situation, you need just to follow the below-given simple and easy steps, such as:
Step 1. Download and install the Google Pay application from your mobile phone play store and open the app., then enter all the necessary information to get logged in. After you are done, a new page will open up before you, click on your profile picture at the top right corner of your mobile screen.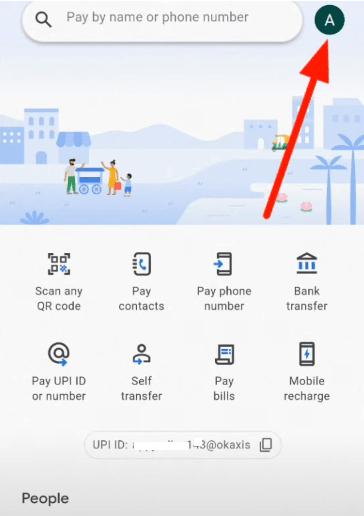 Step 2. Now, a new interface will open up before you click on the "Bank Account" option.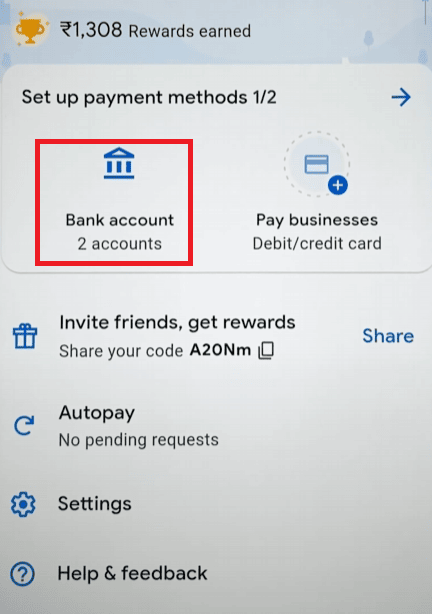 Step 3. After that, a new page will open up before you. You will see all your bank accounts linked to the Google Pay account here. Now, select and click on the bank account for which you need to check the balance.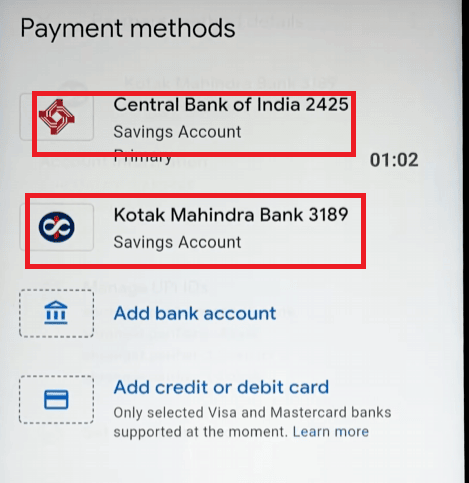 Step 4. Now, a new interface will open up before you. Here you will see multiple options. Click on the "Check Balance" option at the bottom of your mobile screen.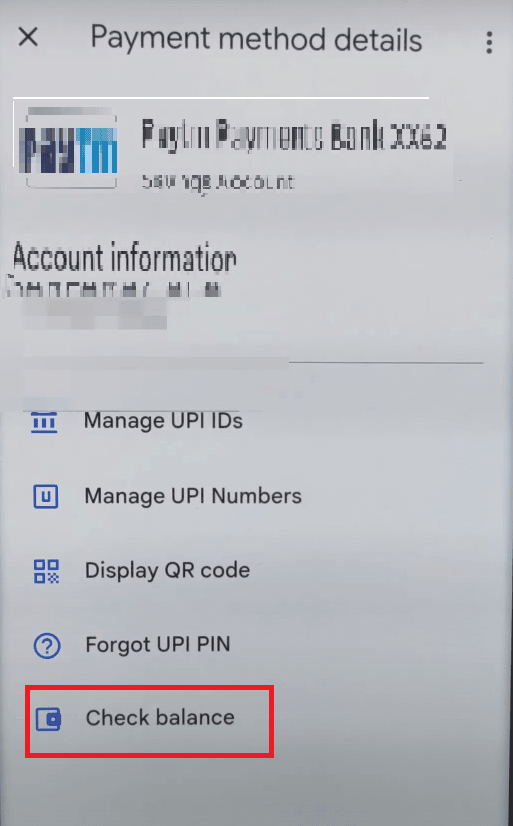 Step 5. After that, enter your 4-digit Google PIN as required, then click on the "OK" button.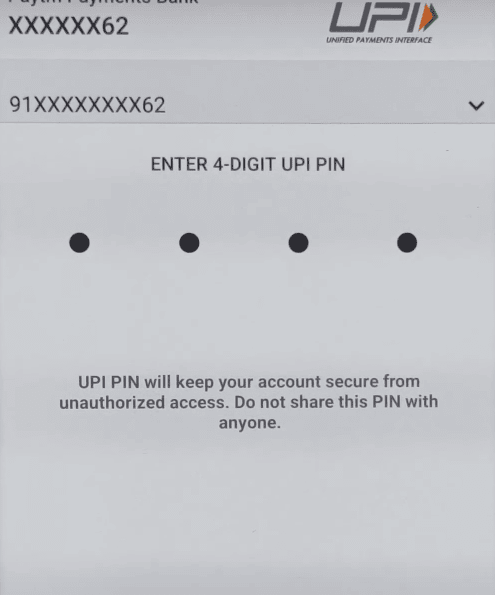 Now, you will see the balance in your Google Pay account on your mobile screen. So this way, you can easily and quickly learn about how to check a bank account balance in Google Pay.
Important Takeaways From The Concluding Thoughts
By carefully reading this article until the end and following the above-described instructions, hopefully, you will have quickly learned about how you can check your bank account balance in Google Pay.
However, in case you are having any problems, confusion, or queries about checking your bank balance, in that case, you can get the best assistance and full support from the Google Pay India Grievance Center. In addition, you can make a call to the Customer Care number toll-free at 18004190157.
| Services | Contact |
| --- | --- |
| Toll-Free Number | 18004190157 |
| Twitter Support | https://twitter.com/GooglePayIndia |
| Facebook Support | https://www.facebook.com/GooglePayIndia |
You can also get in touch with the customer support team at Google Pay India Grievance Center by logging in to Google Pay app. on your mobile phone or computer. Then click on your profile picture or Account, click on the "Help & Feedback" option, and click on the " Send feedback" option. Then describe the issue you are experiencing in the full details as much as you can. After that, the Grievance Center team shortly managed to sort out your matter appropriately.
You should also know that you can write your Grievances and describe the issue clearly in your mail that can be addressed to support – [email protected], through your registered mobile number to resolve all your queries related to your transactions or bank account. In addition, the Google Pay customer care support team will take the necessary action shortly in this regard.