The trend of digital payment is increasing day by day in India. Unified Payment Interface (or UPI) is the biggest and the most convenient digital payment option that was developed and introduced by the National Payments Corporation of India (NPCI) in 2016, which was founded and launched by the Reserve Bank of India (RBI) in support with the Indian Banks Association (IBA) and regulated by RBI.
UPI provides a simple solution to pay and receive money for our daily domestic and business needs. This article brings a foolproof method to remove extra UPI id from Google Pay. But before that let's look at some essential features of UPI.
Features of UPI Mode Of Payment in Google Pay
Following are the essential features of the UPI Mode Of Payment, such as:
UPI applications offer various transaction options without using a smartphone or internet connection.
Individuals from all sections of society are allowed to make transactions using UPI.
UPI offers regional language support to simplify the transaction process.
UPI payment apps eliminate the risk of money loss due to internet fluctuations or any issues with websites or portals.
UPI enables users to send instant payments to beneficiaries.
UPI is suitable for small transactions because it has no minimum transaction limit.
The most significant benefit of using UPI is that there is no need to remember your account number and other bank details.
For instant funds transfer, you just need the Virtual Payment Address (or VPA) of the sender and receiver, which is mainly known as the UPI ID.
So now let's see the process to delete extra UPI ID in Google Pay. Let's proceed without wasting any time.
Steps to Remove Extra UPI ID From Google Pay App
This is for your information that UPI application users can create multiple UPI IDs. Also, a UPI ID can be linked to different bank accounts via Google Pay, PhonePe, and Paytm-like platforms. You should know that different UPI IDs can be created with separate addresses.
But sometimes, these addresses make it difficult. It is challenging to manage multiple UPI IDs. Because money can also be transferred to the wrong account by mistake, so, to avoid difficulties, you may need to delete the extra UPI ID linked to your bank account.
In this article, we will provide you with detailed information and step-by-step easy guidance on how you can delete or deactivate UPI ID in Google Pay app.
You can follow the below-written simple and easy steps, such as:
Step 1: Open the Google Pay Application on your mobile phone. Hit the profile icon at the upper right corner of your mobile screen.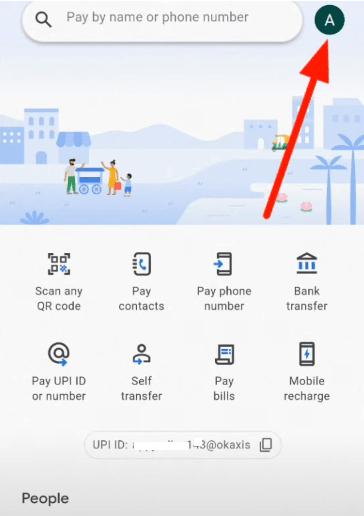 Step 2: After that, a fresh interface will open up before you. Here you will see many bank account links. click on the bank account.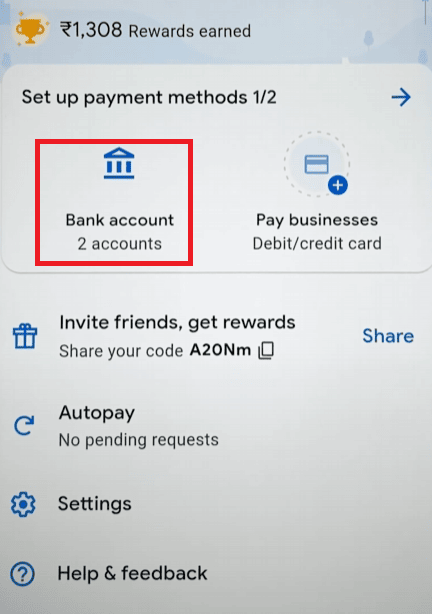 Step 3: Next, Choose the bank account for which you want to delete the UPI ID.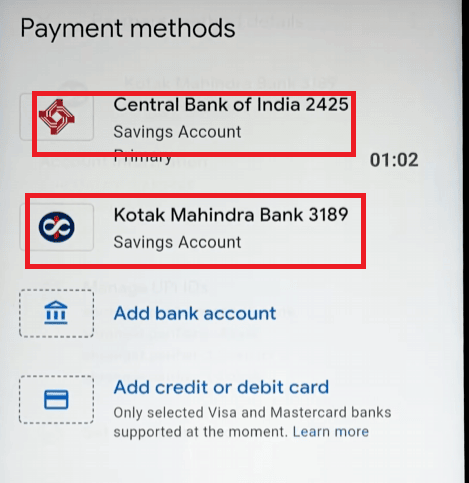 Step 4: Next, select the "Manage UPI IDs" option.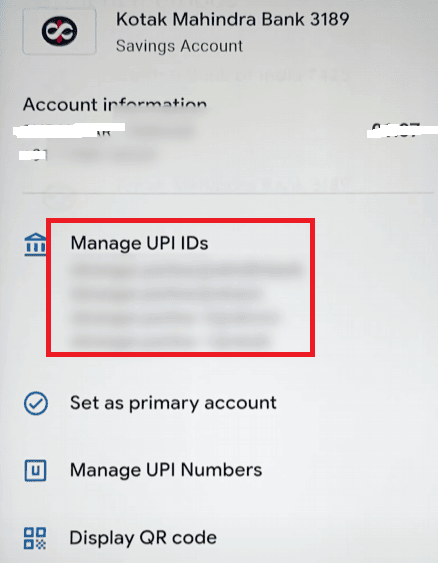 Step 5: Now, you will see many UPI IDs linked with this bank account. Select the Extra UPI ID you want to delete. Then tap on the delete button in front of that UPI ID. After that, the selected UPI ID will be deleted.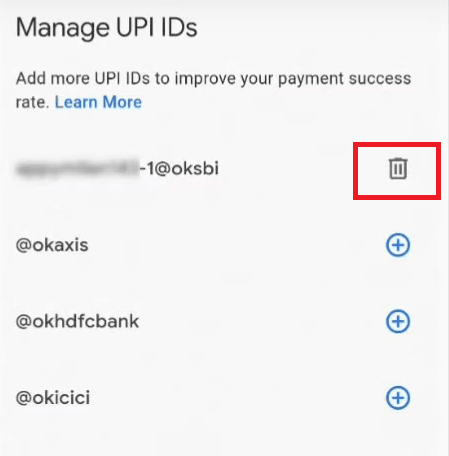 You will now get a message on your registered mobile phone that your UPI ID is deactivated (deleted). So that was it. By following this way, you can quickly learn about deleting UPI ID in the Gpay application.
The Final Words
In this article, we have provided you with exclusive information and simple step-by-step guidance to delete multiple UPI IDs in Google Pay, including the essential features of the UPI mode of payment and its benefits.
However, in case you are still facing some difficulties or issues or have some queries regarding deleting an extra UPI ID in Google Pay, you should contact Google Pay India Support Customer by making a call at the Customer Care number toll-free at 18004190157.
Also, you can get proper guidance on your issues/grievances/queries through the Grievance Redressal Mechanism. For this, you can send an email using the support/help section of the GPay app.