PhonePe is one of the most outstanding digital payments and financial services provider companies in India. The PhonePe is a customer-friendly application based on the Unified Payments Interface (or UPI), which is a digital wallet payment method frequently used by its consumers to receive and send money, make a Point of Sale (POS) payment, recharge prepaid and postpaid mobile phone, make utility bill payments, travel bills, buy insurance, mutual funds, digital gold, and many other payments.
However, it is necessary to have a bank account to use the PhonePe application. You cannot use it without having an active and valid bank account. However, you should know that whenever transactions are made using UPI through your registered mobile number linked to the PhonePe account, the transaction details are updated in that account.
Sometimes, you may need to view and check your bank balance in PhonePe; then, you should know how to check it. In this article, we are providing comprehensive information on this subject. So stay tuned with us for a thoughtful read.
Steps to Check Bank Account Balance in Your PhonePe
Suppose you are using the PhonePe account to make transactions, and you want to know your account balance for the same. But for some reason, you are still confused and wondering how to Check it. In such a case, you should just follow the below-written simple and easy steps, such as:
Step 1. Download and install the PhonePe application from your mobile phone play store and open the app., then enter all the necessary information to get logged in. Once done, a new page will open up before you. Here you will see many options under the "Transfer Money" heading. Click on the "Check Balance" option.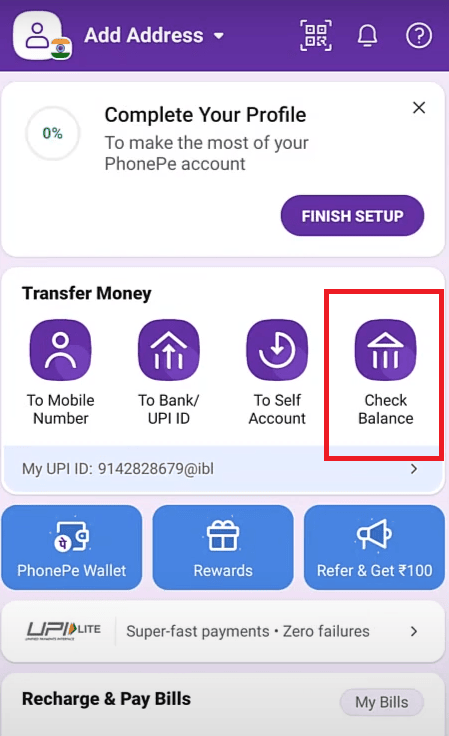 Step 2. Now, a new interface will open up before you. Here you will see "Payment Methods on UPI," and you can see your bank account details linked to the PhonePe account. Click on your bank details.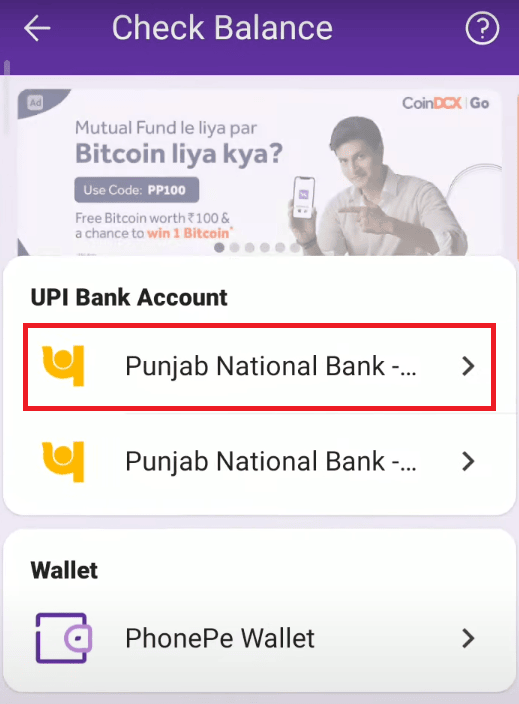 Step 3. After that, enter your UPI PIN as required, then click on the "OK" button. Now, you will have to wait for some time, but shortly you will see your PhonePe account balance on your mobile phone.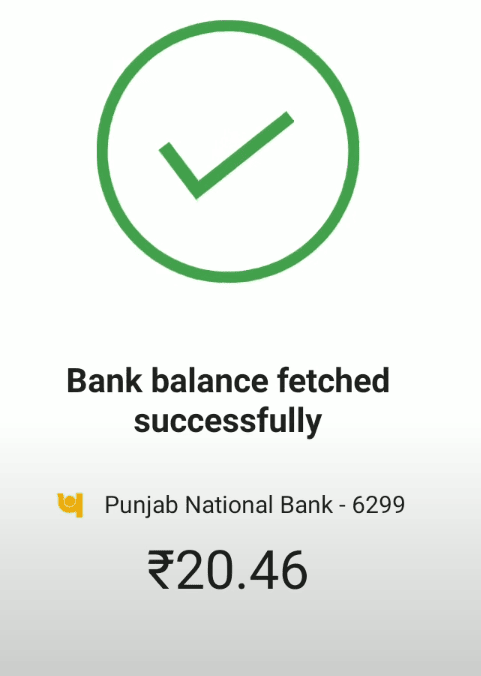 So this way, you can quickly learn how to check your bank account balance in a PhonePe app.
The Afterthoughts In Conclusion
We can expect that with the help of this article and by following the above-described simple steps, you will have quickly learned how to check the account balance in a PhonePe.
However, in case you have any problems, doubts, or queries with regard to check bank account balance in a PhonePe account, then you can give a call to PhonePe Customer Care Toll-free Number: 08068727374, or you can also try 02268727374 get the appropriate help to get a proper solution from their support team.
| Services | Contact |
| --- | --- |
| Helpline Numbers | 080-68727374 / 022-68727374 |
| Email | [email protected] |
You can also drop a mail to the PhonePe support team at their Email ID: [email protected] and log in through your registered mobile to resolve all your queries related to your transactions or bank account.