YONO business SBI is a new trend that offers a business platform with the State Bank of India, allowing you to meet all the general corporate banking needs. You can access your corporate baking services from any time and anywhere. In terms of security, this platform is safer with a multi-layered security system. Your YONO SBI business will allow you to pay taxes directly to the state or central government. Here, you can have the power to create and manage users. Though you don't need to make any separate account for this, you can use the same as the YONO SBI corporate internet banking account.
Since you have come here to solve your problem regarding your YONO Business SBI account password and how you can change it, we assure you certainly will be helpful with this write-up here. Usually, people log in with the same User Id and Password as eTrade, eForex, Supply Chain Finance, or Cash Management product in the YONO Business account. So, in the case of login to your business account, you'll find out all the possible processes of handling your corporate banking needs.
Steps to Change Yono Business SBI Password
Customers of the SBI YONO Business account are eligible to use the YONO Business application for corporate banking. Therefore, customers sometimes may face trouble login with the same password. YONO Business SBI has a system of expiring passwords for more security purposes. Here, customers need to change their password after a time being. We have come here with a method for changing your YONO SBI Business account password. To completely solve the issue, keep reading till the end. Let's begin.
Step 1: You won't get the option to change or reset your business account password from the YONO Business app. So you have to open your suitable browser and type OnlineSBI in the search bar. Once it comes to the screen, you have to click on it to get inside the website.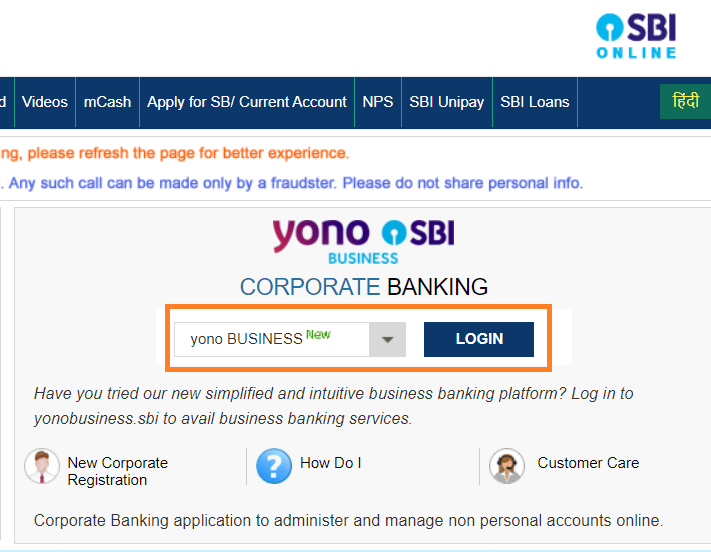 After getting inside the OnlineSBI website, you'll see two options to log in. One is for your savings account, and another is for your corporate business account. Click on the login button for the YONO SBI Business corporate banking option. Here, you'll get a new interface where the page will ask for your User Id and Password.
Step 2: You will get to see New User Activation and Trouble Logging in options. If you're an old customer and want to change your password, click the option Trouble Logging in below the Password blank space. Now, after clicking it, the new page will ask you to choose your reason for changing your old password.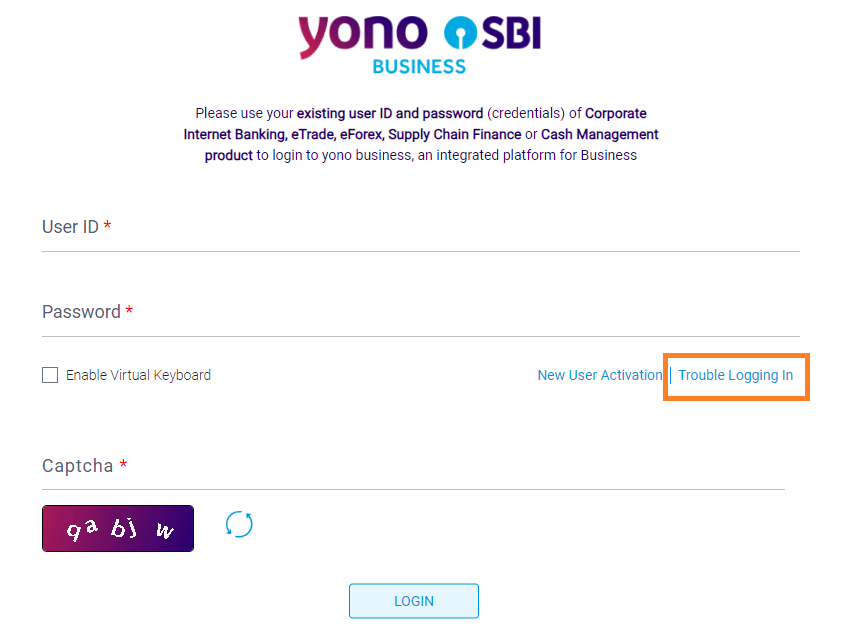 Step 3: Here, multiple options will come out. You have to select Forgot login password. Then click Next Step.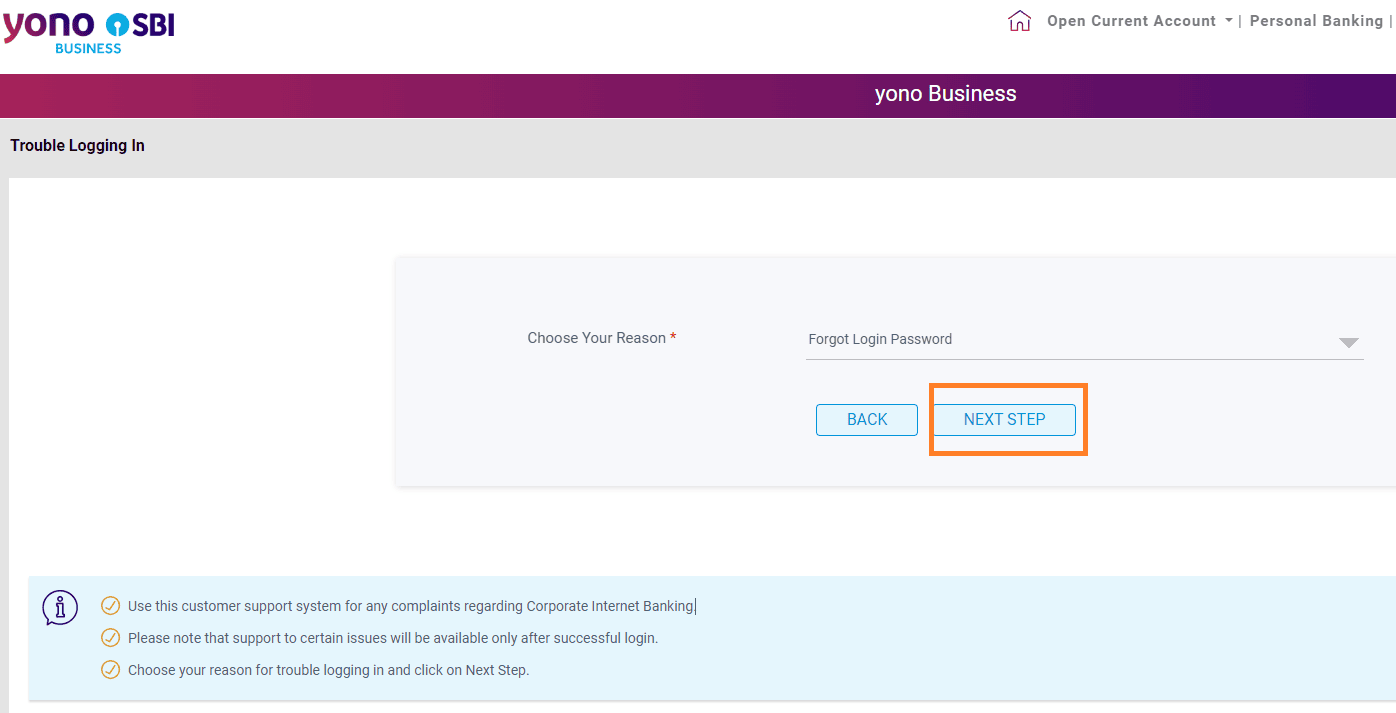 Step 4: It will take you to put your User Id in the required space. Put the User Id you usually use and click the Validate User Id option next to the blank space.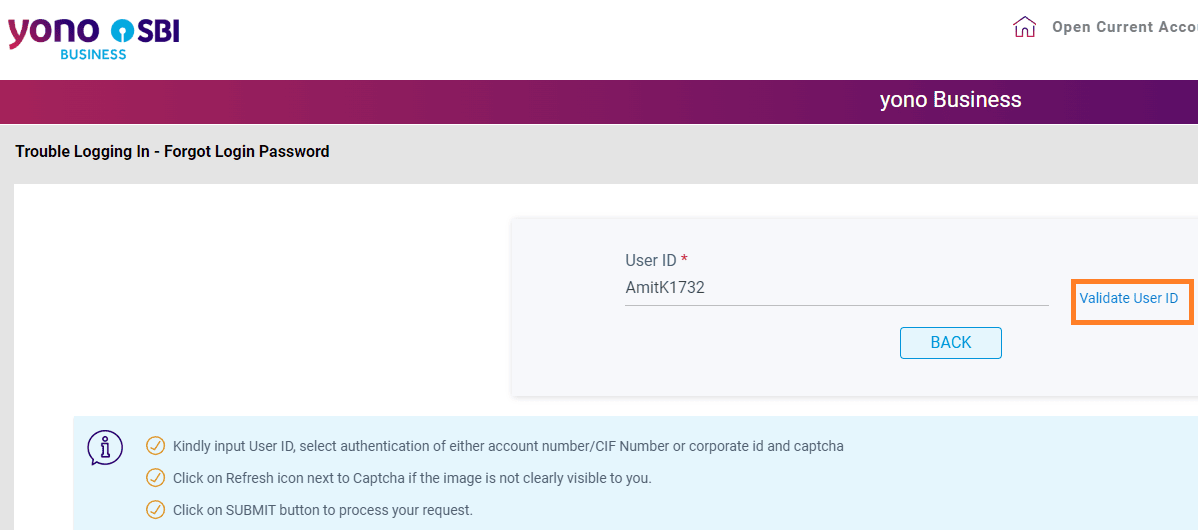 Step 5: After that, it will ask you to put your Account Number/CIF Number. Write down any one of them. We will suggest writing down your Account number and copying the captcha just the same as given on the page. Once all the empty spaces have done filling, click the Submit button.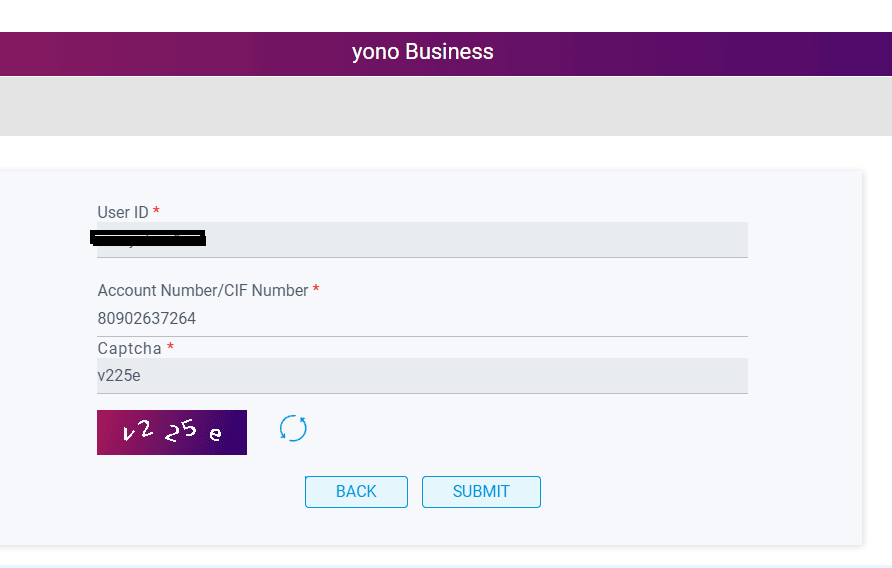 Step 6: Now, it will ask for OTP to enter that has been sent to your registered mobile number. Enter the OTP and click the Profile Password option beside the Reset Login Password option. Once you click it, a blank space for your profile password will pop up. Enter your password saved in your Google account, and click the SUBMIT button.

Step 7: Now, put your New Login Password and reenter it to confirm. Enter the captcha as suggested, and click Submit. Once it is done, the new interface will inform you that your YONO SBI Business account password has successfully changed.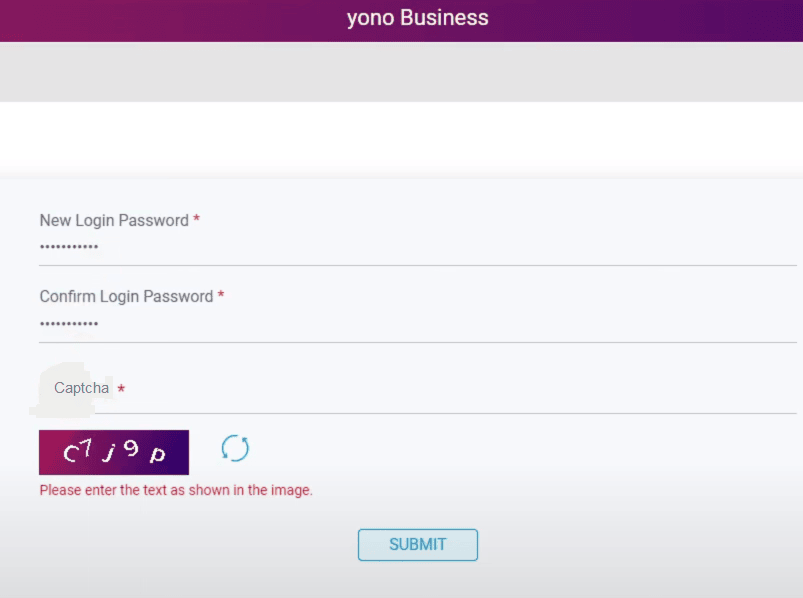 This process is entirely effortless. You can start the process while reading the write-up simultaneously. You can corroborate by login again with the new password. So there will be no confusion. This process is the simplest to of all make you understand the password-changing method in detail.
Conclusion
YONO SBI is a classic app to match your every need. That's how it got its name, You Only Need One(YONO). YONO SBI has two different applications for both Savings and Current. However, the business app is more profitable in terms of Corporate Internet Banking. You can use it for any ratherish business you have.
YONO SBI Business gives the possible facilities to every business. All SBI bank branch across the country has the facility of YONO Business. Here in this article is the method to change or reset your YONO Business SBI account password for either an expired or a forgotten password. The method will be the same.