Groww is an online brokerage firm in India, and trusted by over 40 million customers, which is gradually developing from a simple to a more advanced form with many enhanced features and products. Groww has its own online investment and trading platform, known as Groww web and mobile trading app, that offers a smooth, quick, easy, and convenient trading experience to its investors. And more importantly, it is available free of charge to all its customers.
Groww app comes with a high level of encryption standards to trade in stocks and mutual funds that keeps all the personal information of investors and transaction details safe and secure within the app. It provides 2-in-1 account services that can be used by investors to open an online Trading and Demat account.
However, you can add money to store it in the "Groww balance" section, which is the internal balance account, in the Groww app. So, to directly pay for buying securities by using that stored money instead of making a separate transaction every time. In this way, the investing process through Groww Balance becomes much quicker and easier.
This article walks you through the detailed and critical information about the Groww online brokerage firm, its web and mobile trading app, and how to add money in the Groww app. Stick around and keep reading this post to learn more information on the above subjects. Let us quickly start to delve deeper into the complete blog post to look at the profound details. But, before proceeding ahead, we should quickly learn about the essential features and benefits of the Groww online brokerage firm and its web and mobile trading app.
Features and Benefits of the Groww Web and Mobile Trading App
Groww online brokerage firm is trusted and considered by over four crore customers to be one of the fastest-growing investment platforms in India. It provides free Mutual Fund services for investing or redemption of mutual funds.
Groww app is capable of producing desired results in investing in the share market without wasting funds, time, or energy. It provides a variety of different benefits to the users, such as straightforward trading with an uncomplicated design and crystal clear, user-friendly interface, real-time market data, research tools, and expert recommendations to investors to help them analyze potential risks, benefits, and outcomes, associated with each option and choice while deciding which investment decision is the best for you.
The Groww app supports both Android and Apple iOS devices. So it can be downloaded for Android smartphone users as well as iPhone users from the Google Play Store and Apple Store (for iPhone only) according to the user's preference.
If you want to invest in the share market using the Groww web and mobile trading app, you must open a Demat account (also known as a dematerialized account) with the Groww online brokerage firm. A Demat Account is a digital repository wherein your shares, bonds, and other securities are held in a digital format. So, as an investor, you can trade (buy and sell) your securities saved in your Demat account.
Steps To Add Money in Groww App
Suppose you are a customer of the Groww online brokerage firm and have opened a Demat account with Groww. You want to add money to the Groww app to use it to invest conveniently in stocks and other securities through this app. But you don't know how to do it. Don't worry. Just follow some straightforward steps for the same as instructed hereunder:
Step 1. Open the Groww app on your mobile phone, and enter your 4-digit Security PIN to log in to it.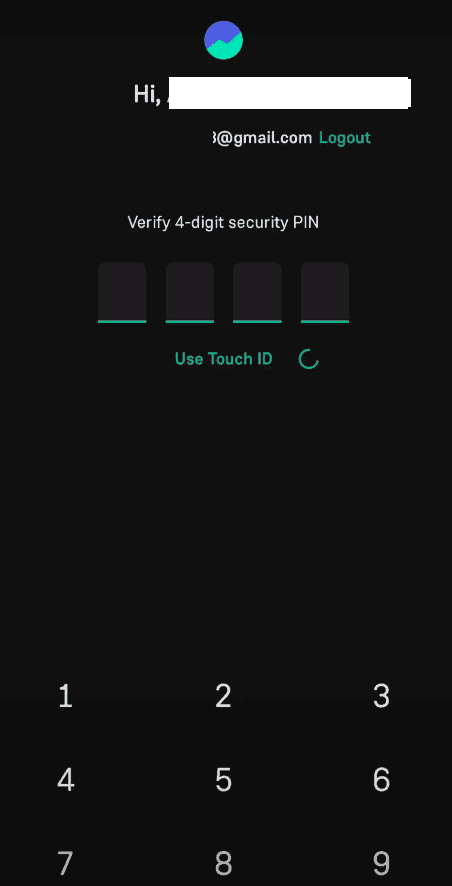 Step 2. Click on the "profile" option on the home screen.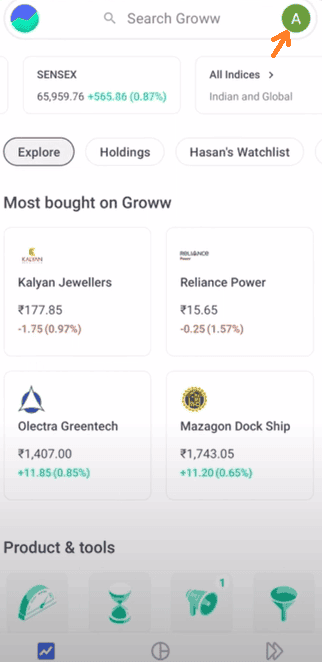 Step 3. After that, you will see two options on the next screen; "Balance available for stocks" and "ADD MONEY." You have to Click on the "ADD MONEY" option to add fund to Groww. If you have not added any bank account, you have to add bank account before adding money. To add bank account, just click on 'Bank Details' and follow the instructions.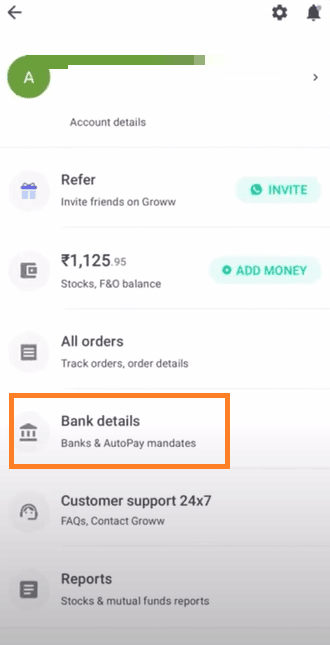 Now, your bank account details linked to your Groww app account will be displayed on your mobile phone.
Step 4. Now, you must enter the funds/money you want to add on the next screen. Then, Click on the "ADD MONEY" option.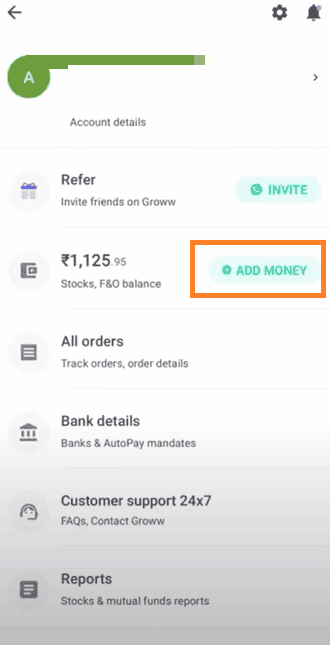 Please note: You should add at least Rs. 100 or more. Otherwise, it will not be added to the Groww app.
Step 5. After that, enter your UPI PIN set for your linked bank account on the next screen.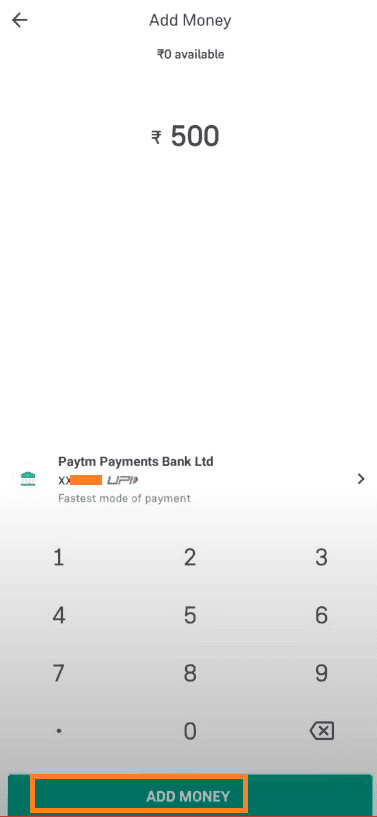 Step 6. Next, a pop-up message showing "Ongoing Payment" will be displayed on your mobile screen. Next, you will get a message stating that the payment is successful. Click on the "Done" option.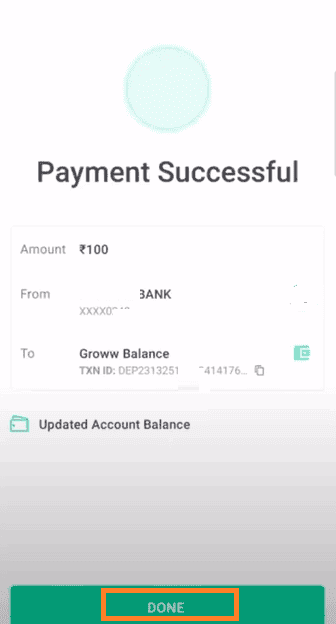 After that, you will see the added amount in the "Balance available for stocks" option, before the "ADD MONEY" option in step number 3, as listed above. That's it. By following the above-discussed straightforward process, you can quickly learn how to add money in the Groww app without any hassle.
A Quick Wrap Up
You can understand that Groww app is a discount broking platform, offering a zero brokerage plan on all stocks to its customers. Therefore, there is no minimum balance needed in this account. It also provides an online account opening process, which makes it easier and convenient to get started. Money added to/stored in the Groww balance will make the investing process much more accessible, transparent, and convenient.
In case you are still facing some difficulties, or you have any queries/grievances regarding how to add money to the Groww app, you should contact the in-built Help and Support section of the Groww app with a comprehensive list of queries and solutions to cater to basic queries of an investor by calling at Groww app customer care number: +919108800604.
You can also drop an email at Groww Email ID: [email protected] to start a live chat with the customer support team to resolve the issue satisfactorily. After that, the customer care team officials from Groww will reply to respond to your issues/request accordingly within 24 hours.
However, after entirely and thoroughly going through this blog post, hopefully, you will have good knowledge about the Groww online brokerage firm, its web and mobile trading app, and how to add money to the Groww app. And you will be able to carry out the process of adding money by yourself.