If you have recently applied for an IPO with Ratnakar Bank Limited and want to know the status for the allotment of the IPO, it is extremely easy.
All you need is your Permanent Account Number (PAN) number handy to check the status of allotment.
As per the IPO market rules, the shares of all companies have to be listed on the NSE or BSE by the 6th working day from the day the IPO issue closes.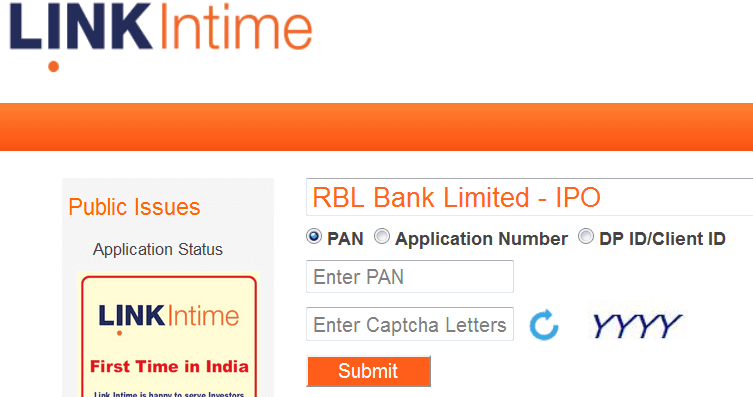 Since the RBL IPO issue was closed on 23rd August 2016, you should be able to know the IPO allotment status by 29th August 2016.
Here are the steps to known the RBL Bank IPO allotment status:
Go to http://www.linkintime.co.in/publicissues/default.aspx?AspxAutoDetectCookieSupport=1
You will need to select 'RBL Bank Limited – IPO' from the drop-down menu.
Next, you need to enter your PAN number in the box provided. You can also status by entering application number or client id.
Enter the "Captcha" as seen.
Click on 'Submit'
The result will be displayed on the next page.