Whether you are a businessman or a company employee, almost everyone uses online banking for their day-to-day requirements. As a businessman, you need to make payments to different parties associated with your business and the most secure and quickest means to do that is online banking. Company employees use online banking to keep a track of their salaries and make bill payments using their mobile phones.
So, if you are familiar with online transfer methods like NEFT/IMPS, then you must have definitely heard about UPI or Unified Payment Interface. In this article, I will tell you about UPI App – how to download and use it.
Before we get any further into discussing UPI or Unified Payment Interface, let's briefly review the various other money transfer methods available.
NEFT: In this method of money transfer, you need to have the bank account number along with the IFSC code of the receiver. The amount you transfer using NEFT will be directly credited in bulk amount by the RBI within a few hours. To do this you and the person receiving the money need to have a valid bank account number and your bank should allow net banking.
IMPs: This is almost similar to NEFT, however, the only difference is that in this method the money is credited to the beneficiary account almost instantly. Thus, the IMPS can take place only when there are two different bank accounts.
Read: NEFT vs IMPS vs RTGS
To transfer money through this method, you must know the IFSC code and bank account number. Alternatively, you may transfer money if you know the unique MMID and the mobile phone number of the beneficiary.
Now, let's get to the Unified Payment Interface or UPI system.
The biggest advantage of this type of money transfer is that you do not need a bank account number to be able to send or receive money using this method. You can perform money transfers using the UPI app installed on your mobile. You might have heard of Paytm, and other mobile apps like ICICI – Pocket, hdfc- payzapp and so on.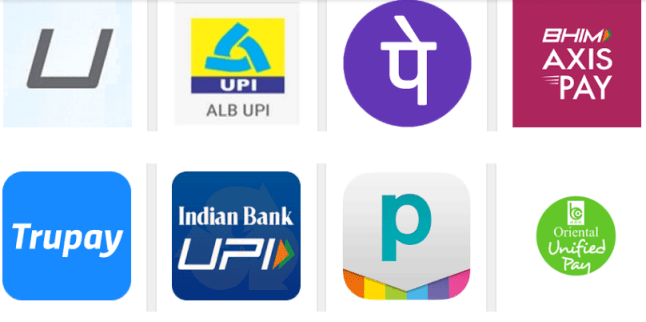 These are all examples of UPI apps and to use them you need to get yourself registered with your smartphone and get a unique UPI ID to be able to start banking online. To be able to use these methods you first need to download one of these mobile apps on your smartphone.
One of the most effective ways of using this platform is Paytm, which allows you to transfer money from one person to another by simply using a mobile number.
Although several banks have already launched their apps, however, these apps only work for transferring money between account holders of the same bank. So, if you have an HDFC app then you can only transfer money to and from HDFC bank accounts using a mobile number. If you have an Axis bank app then you would only be able to transfer funds to Axis bank.
UPI gives you the freedom to be able to transfer funds from HDFC bank to another banks using the registered mobile number. This is the core advantage of using the Unified Payment Interface system. Even if you do not have a bank account, you can use your UPI app to send or receive money in your app from any person who uses a UPI-enabled smartphone.
Various benefits of the UPI app:
You can use the UPI app installed on your phone to pay bills with ease without having to carry your money purse or credit cards. However, this can be done with any bank mobile app too
If you order items from online stores like Amazon or Flipkart with the cash-on-delivery advantage, you can use the UPI app to make the payment to the delivery boy when the parcel reaches you.
You will now be able to move around cashless, and this will significantly reduce the risk of pickpocketing.
Steps to download the UPI app:
So, how can you download the UPI app on your mobile phone? Here are the steps that you must follow:
1. UPI is linked with your bank's own app where you hold an account. You can install that bank app and register using your mobile number.
2. To download the app, go to the Play Store. You will find numerous UPI apps for banks like Axis Bank, Andhra Bank, Bhartiya Mahila Bank, Bank of Maharashtra, Canara Bank, DCB Bank, Federal Bank, ICICI Bank, TJSB Sahakari Bank, Catholic Syrian Bank, Karnataka Bank, UCO Bank, Oriental Bank of Commerce, United Bank of India, Union Bank of India, Vijaya Bank, South Indian Bank, and YES Bank. Here is list of UPI apps for android and ios with downloading links.
3. Follow the instructions to download the specific UPI app on your mobile device.
4. When you register with your mobile number, it will create a virtual address for you. This virtual address will be saved on your smartphone.
5. You can use the UPI app to pay for transactions that may be as low as Rs 50 and as high as Rs 1 lakh. You can use the app to make payments within seconds to friends, delivery boys, and merchants.
6. To be able to use the UPI app, you need to remember the unique ID of the merchant or friend to whom you wish to transfer the money.
The Indian government is moving towards building a cash society and these are initiatives taken to ensure that people are able to move around cashless. However, it is worth noting that you are limited to making transactions for maximum of one lac only, and that too after providing the required KYC documents.
Given the fact that this is still a new concept for India, people are slow in adopting it. As of now, the tech-loving guys are the ones who are using the UPI villages. India has over 70 percent of its population living in villages. Many of these people have only opened a bank account recently so it will take them some time to get sued to this process.
The people living in rural areas need to be educated and trained to become app savvy and only then the dream of becoming a cash society will be achieved.