State Bank of India (भारतीय स्टेट बैंक) is one of the largest bank chains in India, the bank has merged five of its associated banks that were formally known with different names. The banks that got recently linked to the SBI Bank are State Bank of Bikaner & Jaipur, State Bank of Hyderabad, State Bank of Mysore, State Bank of Patiala and State Bank of Travancore.
The recent changes in the policy have made banks entry to the top 50 global banks around the world with the balance sheet of INR 41 trillion and count the number of employees to 2,77,000 with 500 million customers.
In case your account number associated with SBI got misplaced due to certain reasons, you can still know the details about the account information as all the customers' data is simplified and stored in the banking protective system.
5 Ways to  know account number through offline mode
1. The first and the most prominent method to know your SBI Account Number is to check either for the passbook or chequebook.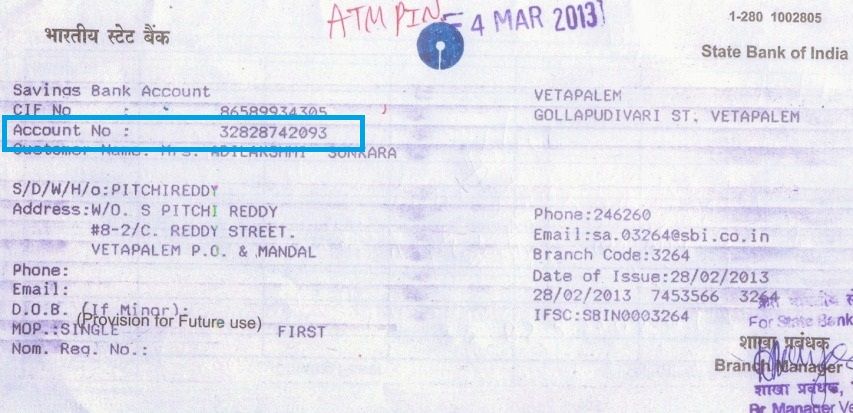 2. The 2nd and easiest way to know your SBI account number is through ATM Card details. Use your ATM Card for the transaction and the details that are printed on the transaction receipt will contain account number.
3. If your mobile number is linked to the bank, you can call SBI Customer Care Services from the registered number 1800112211 and 18004253800.
4. PAN Card details also help to get the information about the Account Number, just provide the details at your home branch.
5. The last option that is served is visiting the home branch with Name, Date of Birth, Mother's name and any security question and they will provide you details about the SBI account number.
3 ways to know sbi account number through online mode
1. SBI Online Banking option helps to know all the SBI Account related information at one go; all you need is to know your username and password provided as net banking.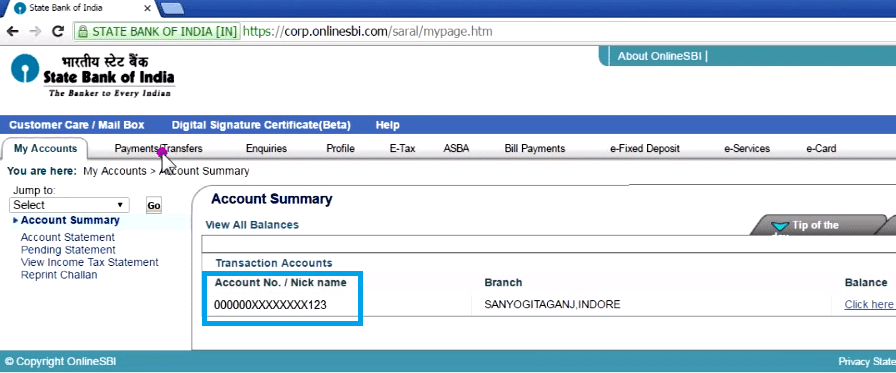 2. 'SBI Quick' the new service launched by bank available at https://www.sbi.co.in/portal/web/services/sbi-quick-missed-call-banking also help to deal with services as Registration, Balance Enquiry, Mini Statement, Blocking of ATM Card and other help.
3. SBI Mobile Banking also helps better for the customers with lost information about the account number by installing the app you can manage all related jobs with ease.