Each technology comes with its own advantages and disadvantages. Today, we would be discussing one such technology that has helped us in transforming the entire banking sector, ATM cards. ATM cards are the need of the hour for anyone at large. Thus, here are a few details about PNB atm cards that we would like to provide to the readers.
What is an ATM card?
An ATM card is a card that is issued by any financial organisation or institute that helps one withdraw money, while on the go. The word ATM stands for Automatic Teller Machine.
How To Block PNB ATM Card?
While an ATM card would seem to be the perfect banking revolution, it comes with its share of problems. If one loses the card, then there is a faint possibility to lose the money through the card.
However, to avoid this, one surely can go ahead and block the ATM card so as to make sure that they do not lose their hard-earned money. Here are some of the ways by which one can block their ATM cards.
1. By calling on the customer care number
Call on the customer care number of the banking institution and request for blocking the ATM card. Incase of PNB, the number would be Toll-Free Numbers: 1800 180 2222 / 1800 103 2222 or Paid Helpline Number: 0120-2490000
2. Through SMS
You can simply block your account by sending an SMS to the banking organisation. For PNB, you should SMS (HOT  Card Number) e.g. HOT 5126520087400017 to the number 5607040 to get the card blocked.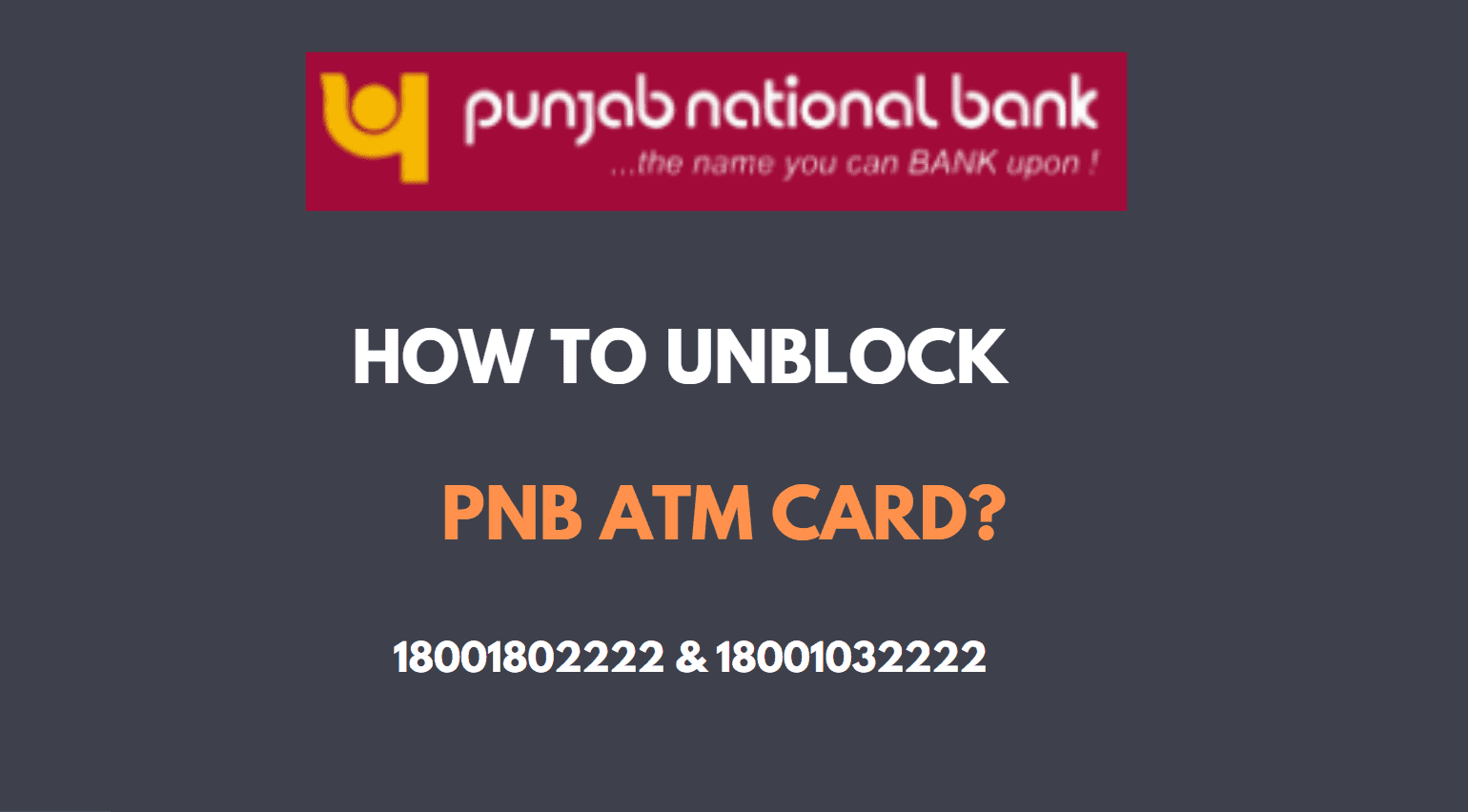 3. Using Internet Banking Facility
Log in to your internet banking account and navigate your way to "ATM/Debitcard Hotlisting" and follow the steps to block your card. Check out detail instructions with images:
How to Unblock the PNB ATM card?
Well, you might now be wondering why one would have to unlock the ATM card. There can be times when you end up putting up the wrong password quite a number of times, or you might have just completely wiped them off your memory.
In that case, the ATM card may get blocked. All that you would have to do in that case is to try and unblock your ATM card. Here are the ways in which you can unblock your PNB ATM Card:
1. Call Customer Care
Much like in the case of blocking your card, you would just dial in the number of the helpline (02) 573-8888 of PNB bank and ask them to unblock your ATM card.
They would ask you of a few details so make sure you have your account number and ATM card number handy.
2. Go To The Bank
If you are not comfortable over a discussion over the phone, then feel free to reach out to the bank. Once you reach the branch nearest to you, locate the customer service or the New Account opening officer and help him to sort things out for you.
3. Patience
If you are not in a hurry then patience is the key! Wait for 24 hours and your ATM card would be automatically unlocked. If not in a hurry, this surely can be an option.
Hope that we have been able to give you some idea about the use of ATM card in PNB bank.