Union Bank of India was established on 11th November 1919 with its headquarters in the city of Bombay now known as Mumbai. The Bank's headquarters building in Mumbai was inaugurated in 1921 by Mahatma Gandhi, the Father of Nation.
The Bank currently operates across more than 4200 + branches worldwide. The key principles of conservative management of the Bank without overlooking incentives are reflected in the fact that the Bank has shown sustained income in all 96 years of its activities.
The Union Bank of India has taken early steps on the technology front and is computerized at 100 Percent of its branches. The Bank has launched the Core Banking System with inter-branch connectivity.
Under Core Banking Solution, 100 Percent of the Bank's company makes it a leader among its peers in technology injection. The Union Bank of India has more than 36000 staff and a fully computerized system to provide smooth service to the customers.
Such a strong setup was adopted by Union Bank of India just for the ease of their huge number of the customer. Union Bank of India has 5.7 crore customers throughout the nation which is a remarkable number in itself.
With the increasing number of customers day by day it is obvious to have glitches and bugs in their system. But they also have to ensure that the customer doesn't get into any trouble due to glitches of the system. Union Bank of India has ensured several ways by which the customer can file their complaint and track if the bank is responding to the complaint or not.
To register a complaint in Union Bank of India online, you have to visit the Grievance portal https://www.unionbankofindia.co.in/english/grievances-redressal.aspx. Through the grievance Redressal page, you can lodge a complaint and check its status. During complaint registration, you need to fill all your personal information and here you will get a grievance  Id and password. Make sure you have the grievance Id & password with you in a further step.
These are the following methods by which a customer can track the progress in their complaint online and offline
Method 1: Check Union Bank of India Complaint Status Online
Step 1: From the grievance Redressal page, click on 'Grievance Tracking' link.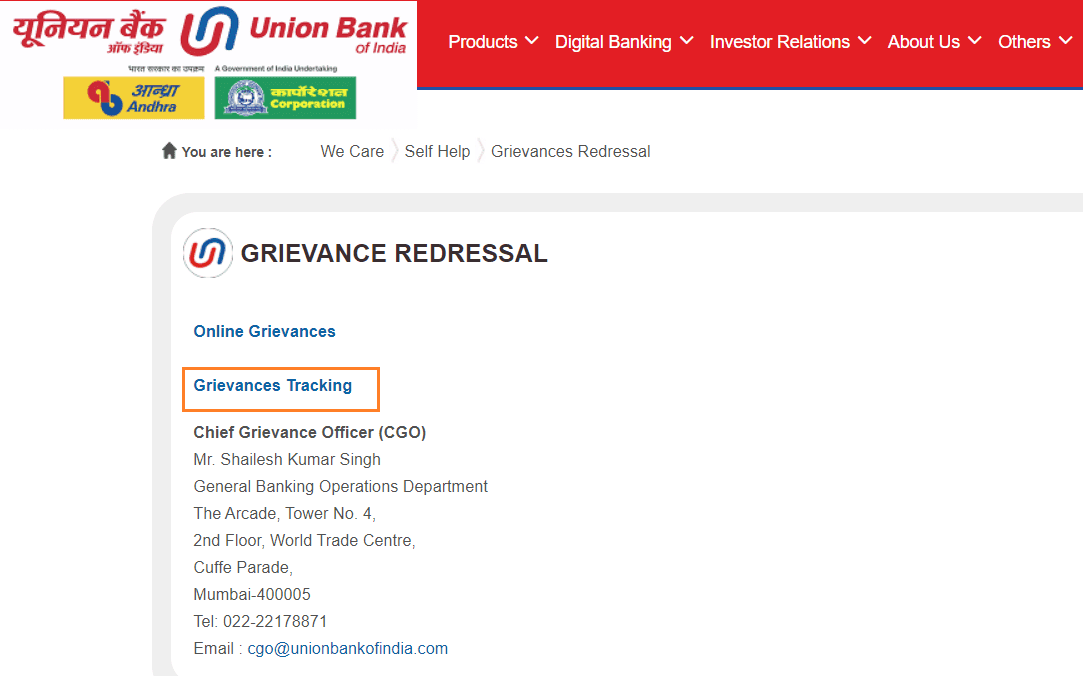 Step 2: You will be redirected to the Grievance Tracking page where it will ask your Grievance Id and password followed by filling CAPTCHA.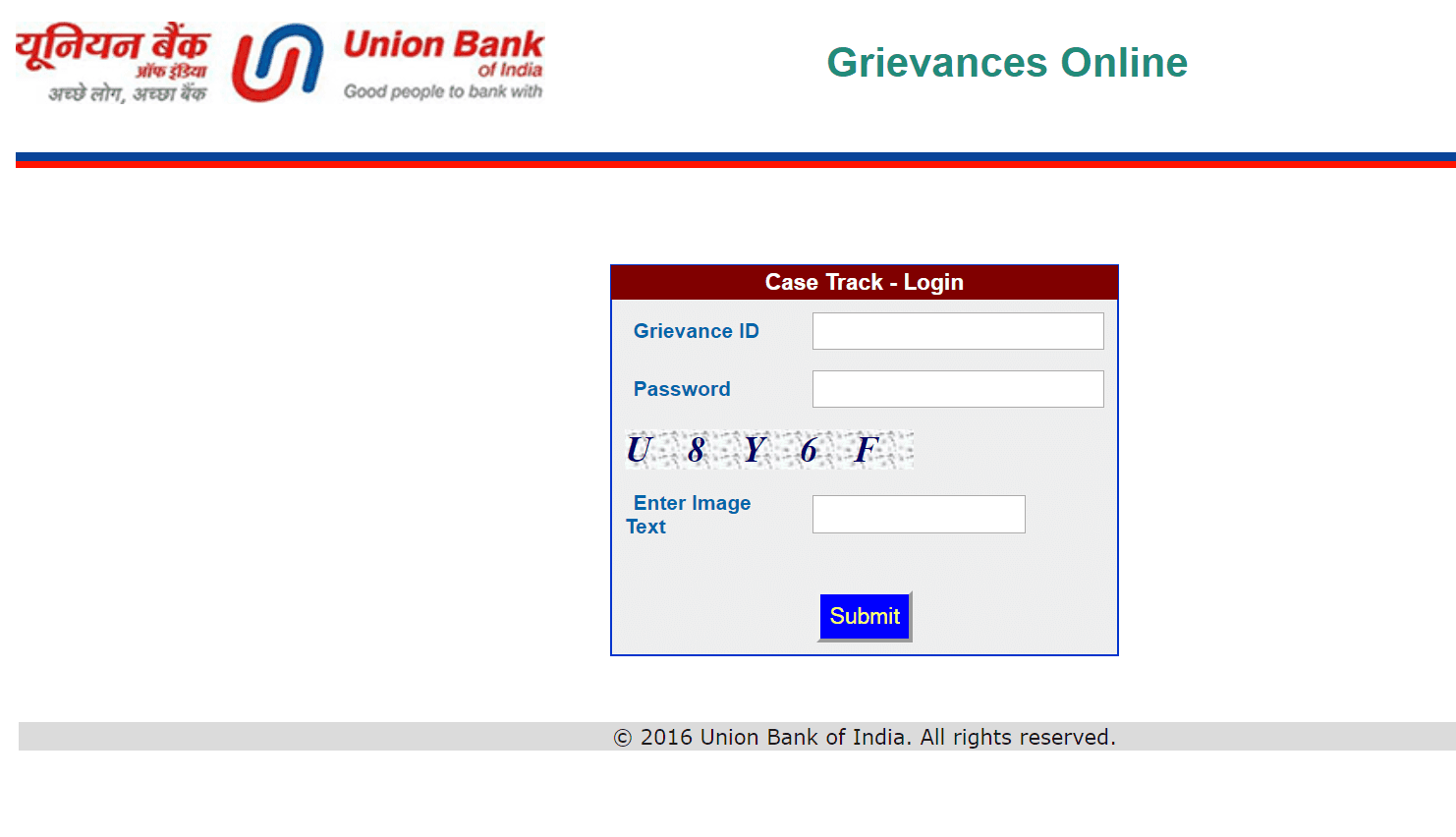 After entering the details mentioned above, click on the submit button. You will be logged into a page where you can see the status of your complaint.
Method 2: Check Union Bank of India Complaint Status Via Toll-Free Number
Union Bank of India has launched yet another 24x7x365 uninterrupted banking facility to its customers via the call center. The Bank is now only a call away from the general public, and especially its clients, for their banking needs.
In addition to Hindi and English, the IVR can take calls in 7 Regional languages (Malayalam, Marathi, Gujarathi, Bengali, Kannada, Tamil, Telugu). Over the phone, you will be given an update regarding your complaint.
There are 2 toll-free numbers for the consumer and a charged number. There is also a dedicated calling number for NRI.
All India Toll-free numbers- 1800222244 or 18002082244

Charged number- 08061817110

Dedicated number for NRI: +918061817110
Method 3: Visit the nearest Union Bank Branch
In case you are not comfortable over a phone call, you can visit the nearest branch of Union Bank of India and there is a separate complaint section for the customers. There you will be guided by the hardworking employees of the bank and your problem will be solved.
I hope our article was beneficial enough to give you a clear idea of tracking complaints in Union Bank of India.