In the recent past, we can observe the increasing trend of digital transactions, especially during the pandemic period of "Covid." Most of us may be well aware that doing outside work was almost impossible at that time. And most people were bound to work from home for this reason. So, more and more people started adapting to digital transactions. Despite the fact that this is a great advantage to using internet banking services, there are other problems in this process, such as server problems and other technical issues that may often make the bank customers suffer.
In this article, we will discuss if you are not getting a one-time password (OTP) on your mobile phone while using State Bank of India online banking. And you should know that OTP is a necessary item for completing the online banking process, and without entering the correct OTP, your digital transaction will stop completely.
However, this is a common issue that many of us often face: Yono SBI OTP Not Coming on mobile? If you are facing the same problem and want to know how to get SBI OTP on your mobile? Then you need not worry about resolving this issue anymore because you are at the right site now. And after going through this article, you will find an authentic way to get the missing OTP.
 Yono SBI OTP Not Coming Problem
If you want to get through the problem mentioned above, you should be well aware of the essential facts and the correct process for getting the missing OTP, as described below:
When you visit the SBI official website and enter your username, password, given captcha, and click on the login option, the SBI's main page will open before you. Now, you will receive a message that a high-security password has been sent to your registered mobile number through SMS. This high-security password is your one-time password (OTP).
You will have to enter the OTP and submit it to log in to internet banking. And if you did not receive the high-security password, then you will have to select the option of Click here to resend the OTP. However, if you still don't receive the OTP, you should know that this problem may occur if you have not yet registered your mobile number with the SBI.
Moreover, suppose you have already registered your mobile number with the SBI. You should know the other steps to resolve the issue in this case.
 Fix Yono SBI OTP Not Coming Problem
You should know that if you have changed your registered mobile number, you can still log into the YONO application. However, you will not receive the OTP, and therefore you will not be able to access the internet banking services of the SBI Bank. There are two different solutions to fix the underlying OTP issue.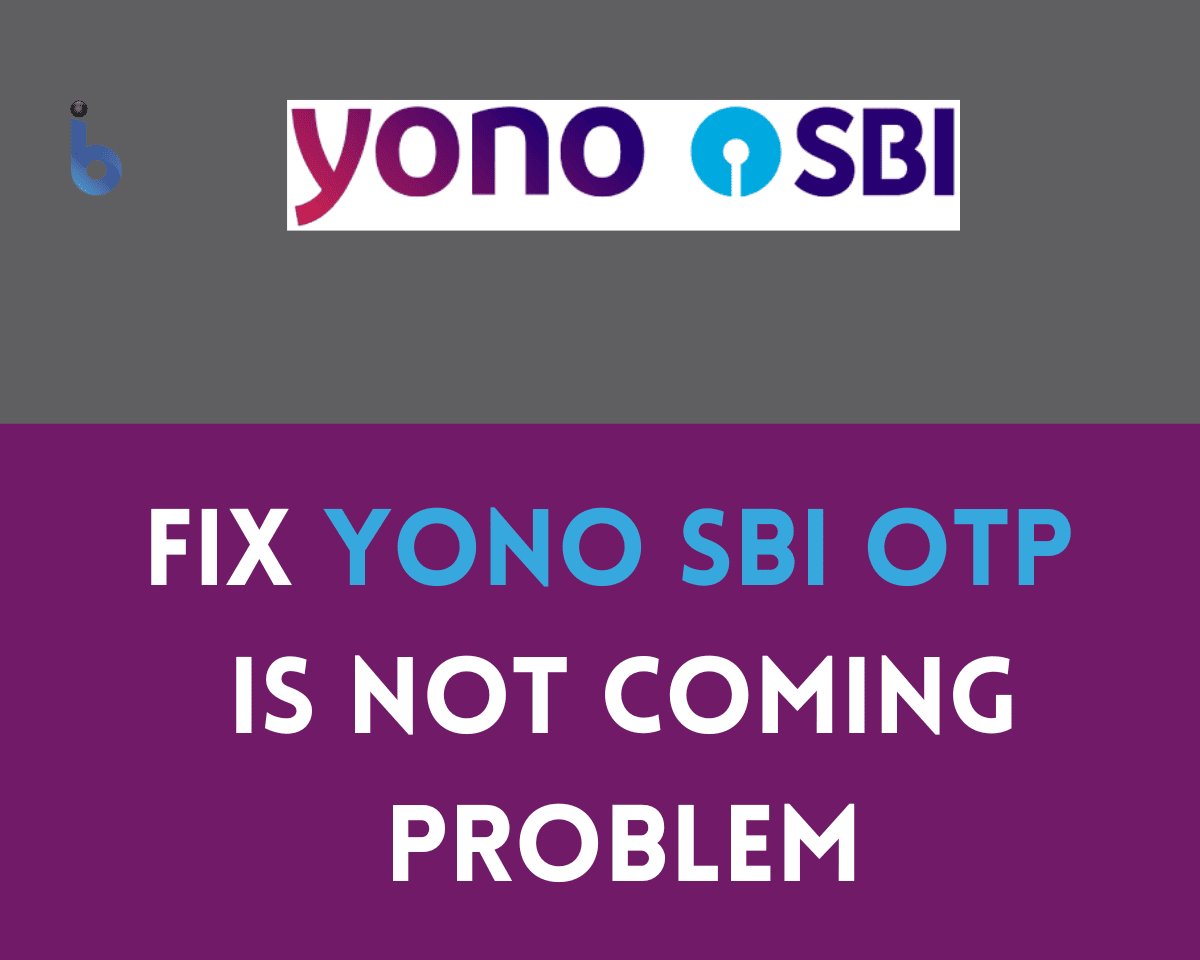 Firstly, you should Change your old user ID and password for SBI internet banking and create a new user ID (name) and password for the same.
The Second option is that you can raise a complaint through https://bank.sbi/web/customer-care/ or email them to fix the problem.
And the third option is that you can call the SBI customer care services and get your new mobile number also with the bank.
So, by following this process, you can now understand the fixes of the Yono SBI OTP not coming problem. Customer care email and toll-free numbers are given below:
Wrapping Up
We are in hope that we were successful in clearing all your doubts and confusion surrounding your query about SBI OTP not coming and how to Fix it. After going through this article, you can now follow the quick ways to resolve your issue within no time.
However, in case of any difficulty, you can always reach out to the SBI Bank's customer care service through their toll-free number given above or visit your nearest bank branch during the bank's working hours.