Do you have an account with State Bank of India? Do you have access to SBI Internet Banking facilities? Internet Banking Services is a revolutionary step in the industry. It has introduced convenient options for the account holders to access different banking services being in their comfort zone and anytime.
If you have access to the net banking facilities, you may not be wasting your time in visiting the branch and standing in a long queue. You may sometimes face some basic errors while you access Internet Banking Facilities. You need not panic if an error message gets displayed on your screen while you log in to your Net Banking account.
One among the basic errors that SBI users encounter when they log in is 'No Accounts Mapped for This Username'. Such errors are common, and you need to know the reason behind such error message display.
The reason behind No Accounts Mapped for This Username SBI Error
After registering for SBI Internet Banking with the default Username and Password received in the Internet Banking Kit, users don't have full access to the services.
The default user account remains hidden in the account list, and for this, the server is unable to map any account with the provided Username. You have restrictions to make any changes to the Personal Profile as well.
You need to unhide your account from the hide account list to solve this error. You also need to give full authorization for transactions to the account user. Within one hr, the problem will get solved, and you can easily complete your transactions.
Steps to resolve the No Accounts Mapped for This Username error in sbi permanently
If you are logging in for the first time to your SBI Internet Banking account, you must follow the steps to prevent any error.
Step 1: First visit official net banking site of sbi https://www.onlinesbi.com and Login to your Net Banking account using the Username and Password.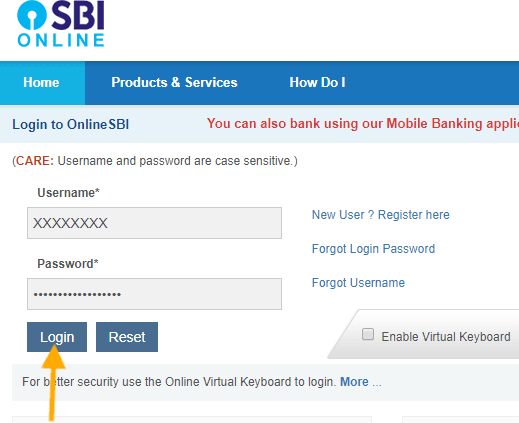 Step 2: Click on 'My Accounts & Profile' and click on profile from my accounts.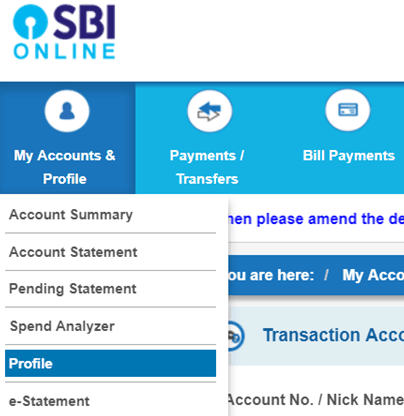 Step 3: Click on Manage A/C Display from profile list.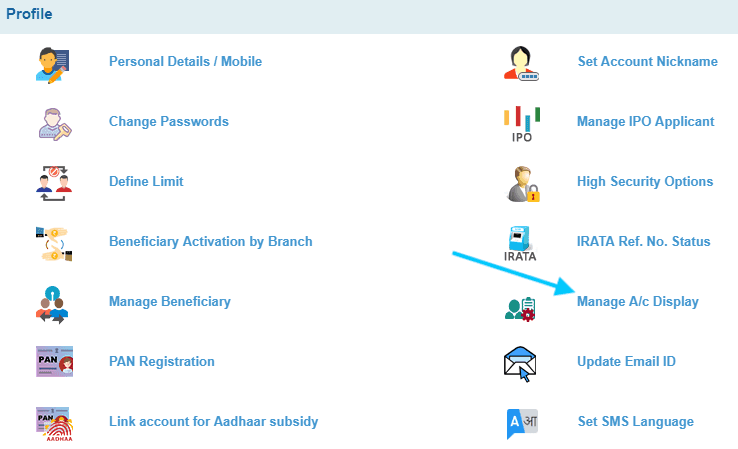 Step 4: The screen will display Hide Accounts and Unhide Accounts, Click on Unhide Accounts and the next step is to provide the Profile Password in the provided space. Click on Submit button.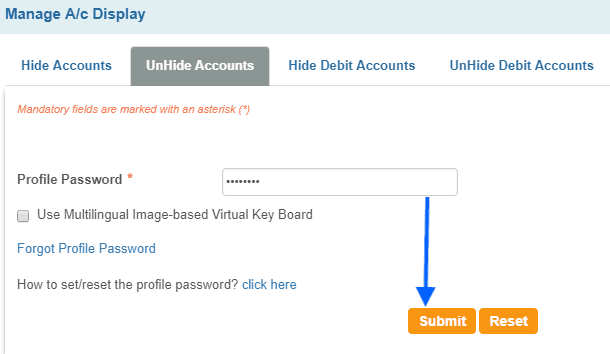 Step 5: Next select your account number and click the submit button.

Note: You will receive a message displaying 'You have successfully modified your account profile for inquiry and transaction access to the following accounts'. It is the confirmation message that the account is Unhidden and you can see the account number in the 'Hide Accounts' tab.
One more possible Cause for no accounts mapped for this username in SBI and Solution
Step 1: From Menu Click on Request & Inquiries tab in the menu bar and Click on Upgrade Access Level button.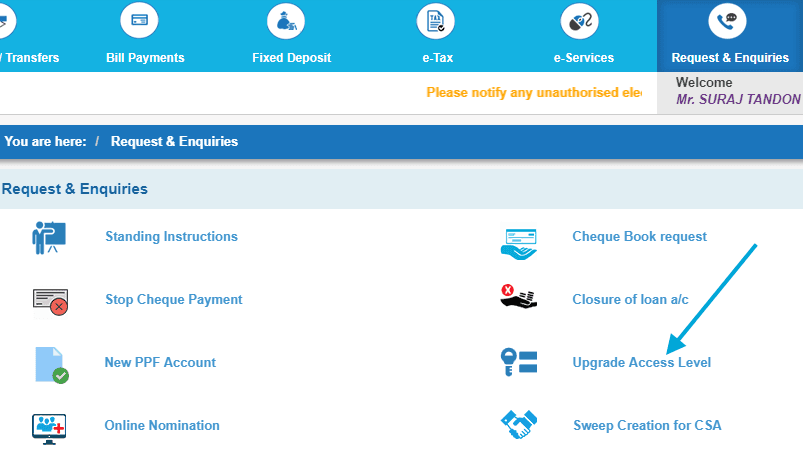 Step 2: Select the account number and click on 'Full Transaction Rights' displayed under Upgrade Access Level. Now click on 'Submit' button.

Step 3: You will receive an OTP on your registered mobile number, and you need to enter the OTP in the provided box. Click on Confirm button.

Note: You will receive a message 'Your request for up gradation of rights for the account selected by you is accepted, and it may take 1 Hr to activate the same in our records'.
The displayed message is a confirmation that full transaction rights given to the user.
It will take around 1 Hr to get fully activated. You will never see such error in future after the activation. Resolve the error and easily access the banking services. If still you are facing this error, visit your sbi home branch.