Banking sector in India has undergone a massive success in the past some time and this gets quite clear from the increasing count of banking customers. Indian banks have got a number of impressive features to offer. Out of them, one is to let you transfer bank account from one branch to another. Yes, this is actually possible!
Before the aforesaid facility was available, it was observed that a number of people had to open new bank account on changing their residence. They just could not get their bank account shifted to another branch. To remove this hassle, RBI came up with a solution. Thanks to that solution that you can now transfer bank account from one branch to another.
Learn: How to transfer money from SBI ATM to ATM of Other Banks
By the way, the facility is known as Bank Account Portability. Before presenting you the complete process on how to avail the service, I am giving you the below section to enhance your knowledge regarding this topic.
Bank Account Portability
All banks in India were directed to follow centralized customer identification system. This was directed by RBI in 2012. With this system, bank can access details of a customer from any branch. You are assigned a particular customer ID. Whether you open a new account in any other branch of that bank, or close the existing one, detail gets attached to that customer ID.
The aforesaid system has resulted in bringing Bank Account Portability in Indian banking. There are certain guidelines regarding the bank account portability. Below section covers them in detail.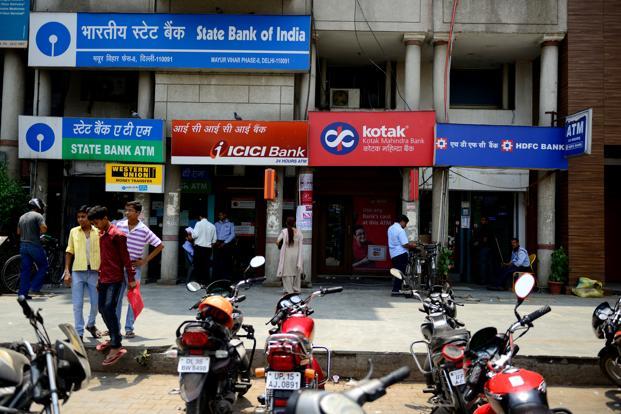 More About Bank Account Portability
Banks have been directed to opt for single customer ID system by RBI. That is base of Bank Account Portability. The procedure of Bank Account Portability is different for different banks. Of course, to get the procedure meant for you, you need to contact your bank's branch. They will help you in bank account transferring for sure.
If your account at current branch has all KYC documents linked with it, then you just don't need to submit them again. Bank Account Portability does not require you to submit the proofs again at the branch to which you are shifting your account.
Account number, customer ID remain intact under bank account portability. So, just branch of your account gets changed.
Internet banking will work as usual. Your account overview, history etc can be accessed in the same way as it was earlier.
It depends on the bank, but, most of banks offer new fresh cheque book when you get your account shifted to a new branch.
Needless to mention that if you have changed your residence address, then you need to prove proofs of new address. This is mandatory.
Conversion of NRE account to a Savings account wants you to follow the same procedure.
To shift the joint account to new branch, both applicants need to sign the application.
Depending on the terms set by your bank, you may or may not need to submit your previous cheque book, pass book, credit/debit card etc. It depends on what criteria your bank has set for the bank account portability.
Just as said earlier, the procedure varies as per the bank. So, to get the exact procedure, you should contact your bank persons. But, since most of the people are availing banking services of top players of banking marketplace, so here, I am providing procedure of bank account portability system of a few popular banks in the below section. It is highly likely to have procedure for your bank.
State Bank of India
It's quite simple. Step out of your house, reach the branch, and write down your request for portability on white paper. Submit that white paper. Rest work is of bank persons.
HDFC Bank
There is particular process to avail Bank Account Portability in HDFC. You need to fill the specific application form to initiate the process. The application form is available from any branch of HDFC. So, just walk into nearest HDFC Branch and get one for you. If that's seem a tedious task, then download the application form for free.
ICICI Bank
Just like the above one, there is specific procedure you need to follow the avail the facility in talk. Cheque book of old branch is what you need to submit. Debit card can be kept with you and can be linked to new account by making request to bank for the same. Get application form for this in any nearest branch of ICICI.
Axis Bank
The application form for Bank Account Portability in case of Axis bank is available from any nearest branch of bank. There is nothing big you need to do on your own. They have listed the complete process on their website.
Canara Bank
If you are Canara Bank customer, and wish to avail the bank account portability, then one thing good for you is that you need not to submit cheque book and debit card. For this, you need to make special request via letter. If you don't do so, you need to surrender aforesaid things. The application form you need to fill, can be obtained from any branch of Canara Bank.
Well, there are many more banks that can be listed further. But, I've tried my best in covering top most banks. If your bank is not listed above, then also you don't need to worry, as the procedure can be known from the bank official persons.
Bank Account Portability is an amazing facility. I hope you now know all about it. What are your views on it? Isn't it quite easy to transfer bank account to another branch at anywhere in India? Do you think you will meet any problem while doing it? Chances are near to zero, But, it any happens, we are always here to help you.